Empowering lives for 90 years!
Berkeley College Students Give Back to the Community at the Community FoodBank of New Jersey

FOR IMMEDIATE RELEASE
Monday, November 30, 2020
BERKELEY COLLEGE STUDENTS GIVE BACK TO THE COMMUNITY
AT THE COMMUNITY FOODBANK OF NEW JERSEY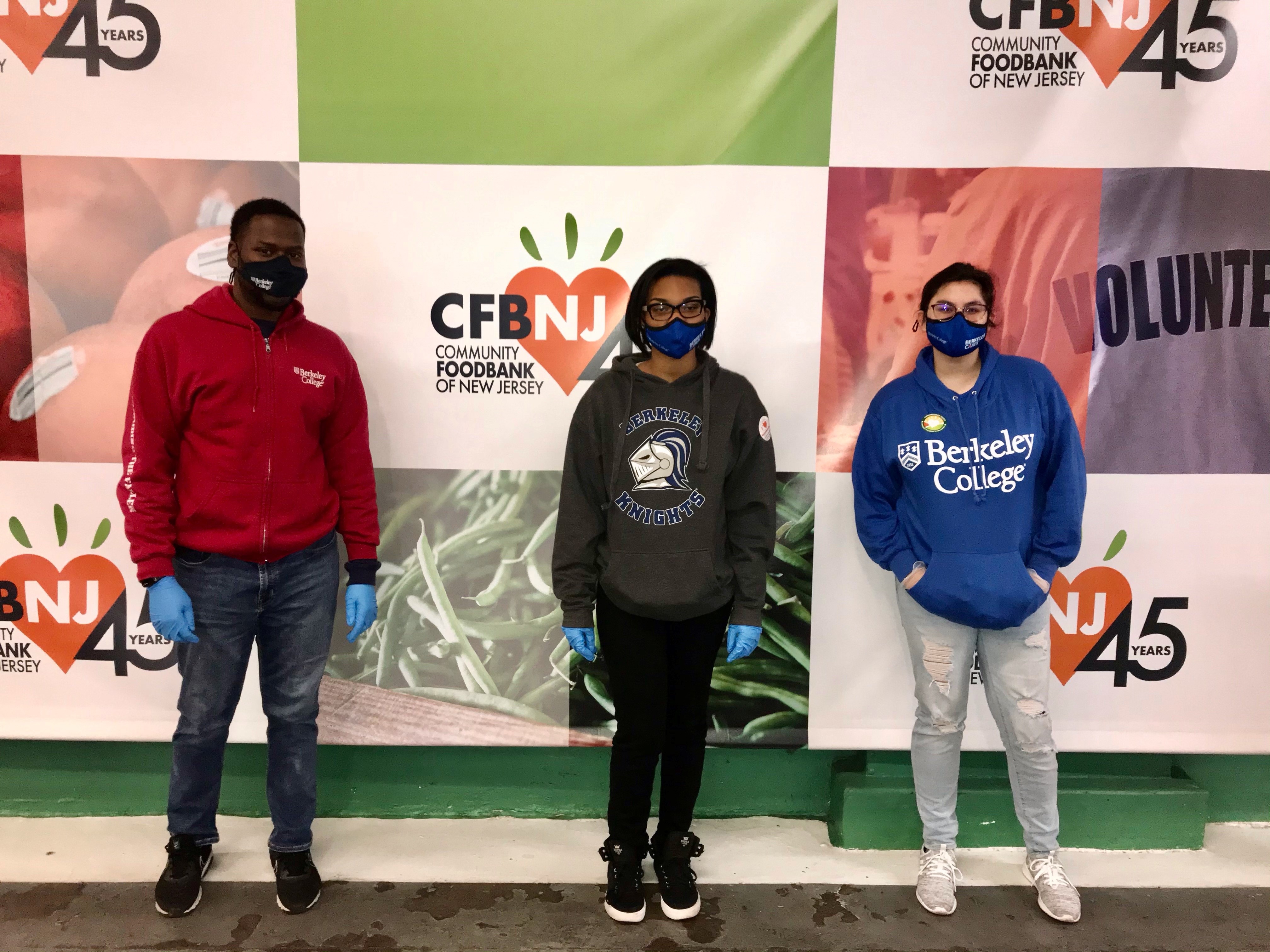 Share the News: @BerkeleyCollege @CFBNJ #BerkeleyCares 
Photo Caption: Berkeley College volunteers pack Thanksgiving boxes at the Community FoodBank of New Jersey, in Hillside, NJ, on Thursday, November 19, 2020.
Pictured left to right: James Marshmon, Program Coordinator, Student Development and Campus Life; and Berkeley College students Tsani Dalton and Angelena Jimenez assembled more than 184 packages for distribution to local residents for Thanksgiving. "This was a wonderful opportunity to give back to the community in an unforeseen pandemic," said Marshmon. "As an avid community volunteer, it was a great experience to volunteer with my Berkeley family, because we were able to change families' lives this holiday season," said Jimenez, a member of the Berkeley College Volunteer Leadership Team, which aids students' professional development through volunteer opportunities.