Dress for Success Appoints Berkeley College Campus Operating Officer to Advisory Council

FOR IMMEDIATE RELEASE
Monday, December 14, 2020
DRESS FOR SUCCESS APPOINTS BERKELEY COLLEGE
CAMPUS OPERATING OFFICER TO ADVISORY COUNCIL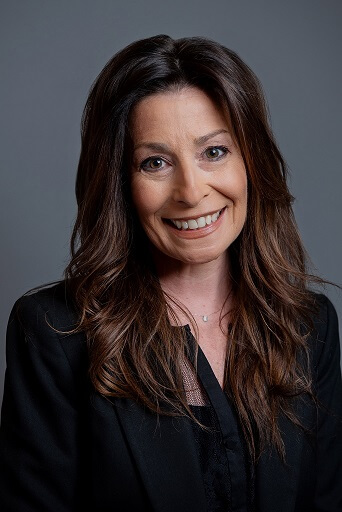 @BerkeleyCollege @DFSNorthernNJ #NewsBerkeley
Linda Mauro, Berkeley College Campus Operating Officer, Woodland Park and Berkeley College Online®, has been named to the Advisory Council of Dress for Success®, Northern New Jersey, 10 Counties. The organization empowers women to achieve economic independence by providing support, professional attire and development tools to help women thrive in work and in life. Since its inception in 1998, the Northern New Jersey chapter has served more than 22,000 women.
"My interest in joining Dress for Success stems from our shared values," Mauro said, referring to the Berkeley College mission of empowering students to achieve success. When COVID hit, she started Be Styled, a virtual styling service, to continue to support the College career clothing boutique, an initiative that helps prepare students for successful interviews and career opportunities."
In addition to her daily responsibilities as Campus Operating Officer, Mauro participates in mentoring programs in the business community and women's networking groups. Mauro has more than 20 years of experience in growing and motivating teams, brand recognition, building business alliances, and fiscal responsibility with capital oversight. Her fashion marketing and management background, with a focus on details, creativity, analytical skills and interpersonal collaboration, helped transition her to higher education administrative duties.
About Berkeley College
Berkeley College, founded in 1931, is a career-focused institution accredited by the Middle States Commission on Higher Education that offers students Master's, Bachelor's, and Associate's degree and Certificate programs in more than 20 career fields. The College also offers continuing education programs to enhance career credentials.
Berkeley College has campuses in Newark, Paramus, Woodbridge and Woodland Park, NJ, as well as in Midtown Manhattan and White Plains, NY, with more than 4,900 students enrolled. In addition, Berkeley College Online® serves a global population. U.S. News & World Report has named Berkeley College among the Best Colleges for Online Bachelor's Programs and among the Best Online Bachelor's Programs for Veterans, for seven consecutive years. The website address is www.BerkeleyCollege.edu
The mission of Berkeley College is to empower students to achieve lifelong success in dynamic careers.