Empowering lives for 90 years!
Berkeley College President Michael J. Smith Named to City & State New York Higher Education Power 100

FOR IMMEDIATE RELEASE
Monday, April 19, 2021
BERKELEY COLLEGE PRESIDENT MICHAEL J. SMITH
NAMED TO CITY & STATE NEW YORK HIGHER EDUCATION POWER 100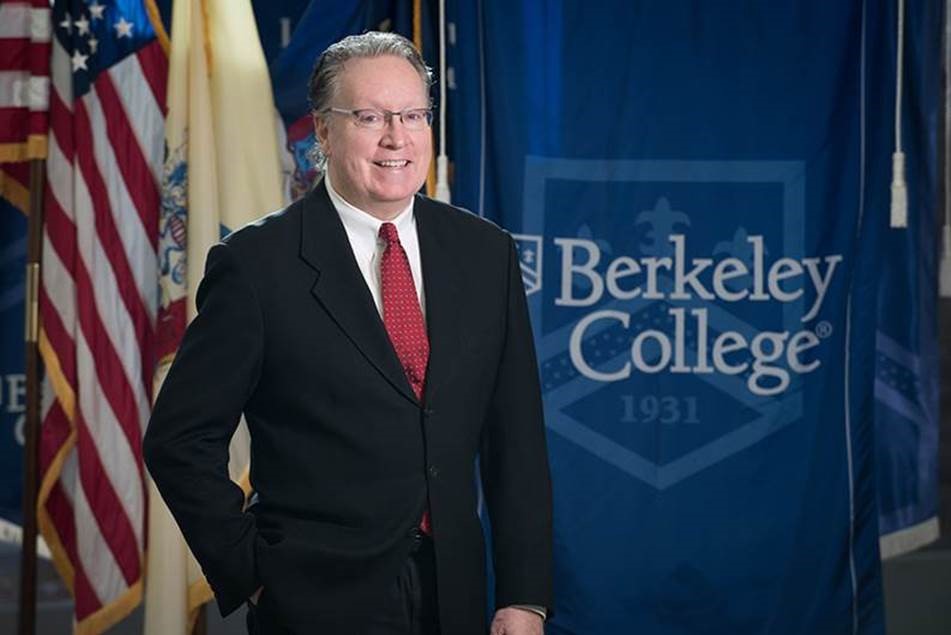 Share the News: @CityAndStateNY  #News Berkeley       Photo credit: Elzbieta Kaciuba
Michael J. Smith, President of Berkeley College, has been named to City & State NY's Higher Education Power 100 list. Since assuming the role of president of Berkeley College in 2015, Smith has focused on expanding the school's reach among diverse communities and prominent Latinx- and Black-led organizations. Under his leadership, Berkeley College, which celebrates its 90th anniversary this year, has been recognized for numerous volunteer and community service contributions. Prior to his serving as president of the College, represented District 3 on the Westchester County Board of Legislators. He was the managing director and chief financial officer of MetLife Realty Group.
According to its announcement, "The City & State Higher Education Power 100 List acknowledges individuals who lead institutions of higher learning and go above and beyond the duties that are required of them." The leaders of New York's colleges and universities are civic leaders who help support the rights of minorities, women and international students. They serve on local and state boards, shape policies and craft solutions that make society a better place. They have led higher education into a new era, contending with the lasting impacts of COVID-19 and found innovative ways to adapt.
President Smith exemplifies the qualities of these leaders in his work at Berkeley College. Prior to his appointment as its President in 2015, Smith demonstrated his unwavering commitment to student success at Berkeley College in various leadership positions over the course of 19 years, including as Senior Vice President, Finance, and Chief Financial Officer of BES Inc., the corporate office of Berkeley College. He was also Treasurer for the Berkeley College Board of Trustees and Campus Operating Officer of Berkeley College in White Plains, NY.
In addition, Smith served as an evaluation team member for the Middle States Commission on Higher Education, a regional accrediting organization covering the mid-Atlantic region of the United States. Under Mr. Smith's leadership, Berkeley College garnered numerous best workplace and best employer awards.
Since being appointed President, Smith's focus has been on helping Berkeley College to become even more equitable and inclusive of everyone. He led the charge for expanding Berkeley's reach among diverse communities and prominent Latino- and Black-led organizations. Most recently, Smith was one of 56 New Jersey college and university presidents to sign a statement by the New Jersey Presidents' Council seeking to combat systemic racism and foster inclusive communities. In July 2020, under Smith's guidance, the College established a Diversity, Equity and Inclusion Task Force to remain responsive to local and national challenges of racial equality, systemic racism and social justice.
To see the full Higher Education Power 100 article published by City & State NY click here.
Berkeley College celebrates its 90th anniversary in 2021. The theme commemorating this milestone is "Empowering Lives for 90 Years!" Visit the 90th Anniversary webpage for more information.
About Berkeley College
Berkeley College, founded in 1931, is a career-focused institution accredited by the Middle States Commission on Higher Education that offers students Master's, Bachelor's, and Associate's degree and Certificate programs in more than 20 career fields. The College also offers continuing education programs to enhance career credentials.
Berkeley College has campuses in Midtown Manhattan and White Plains, NY, as well as in Newark, Paramus, Woodbridge and Woodland Park, NJ, with more than 4,900 students enrolled. In addition, Berkeley College Online® serves a global population. U.S. News & World Report has named Berkeley College among the Best Colleges for Online Bachelor's Programs and among the Best Online Bachelor's Programs for Veterans, for eight consecutive years. The website address is http://www.BerkeleyCollege.edu 
The mission of Berkeley College is to empower students to achieve lifelong success in dynamic careers.