Berkeley College in New York Ranked Among Best International Business Programs

FOR IMMEDIATE RELEASE
Wednesday, October 13, 2021
BERKELEY COLLEGE IN NEW YORK RANKED AMONG BEST
INTERNATIONAL BUSINESS PROGRAMS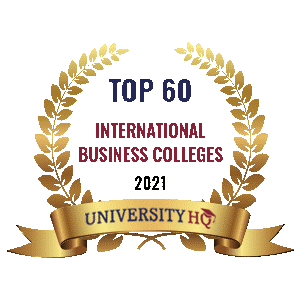 Share the News: @BerkeleyCollege @UniversityHQ #BestColleges
Berkeley College in New York was recently recognized among the Top 60 Colleges for Best International Business Programs by University Headquarters (UniversityHQ), at No. 11. 
"At Berkeley College, our International Business degree programs provide a foundation in international trade, marketing, finance and management that focuses on global business practices," said Joseph Scuralli, DPS, Dean, Berkeley College Larry L. Luing School of Business®. "In addition, students have the chance to complete simulation projects running a global business."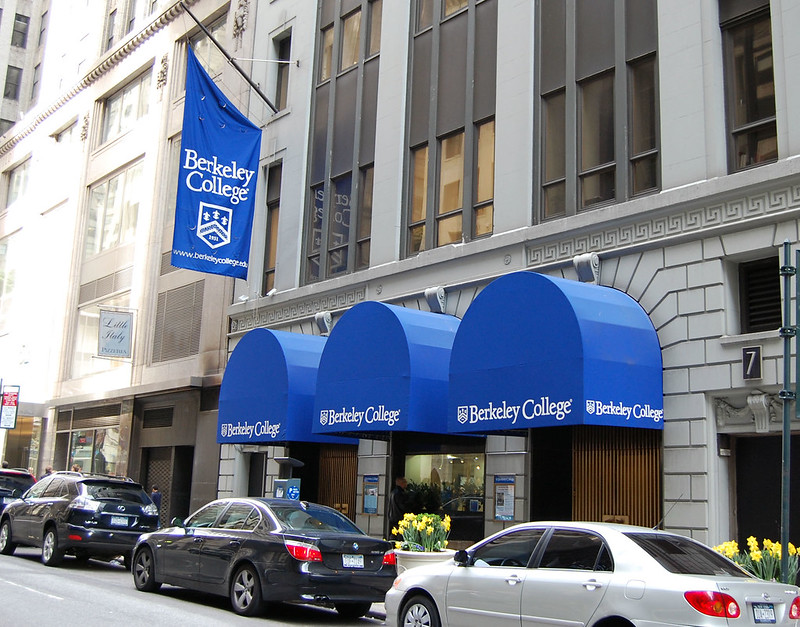 Photo Captions: Berkeley College in New York was recognized as No. 11 for Best International Business Programs by University Headquarters for 2021. The Midtown Manhattan campus of Berkeley College on 43rd Street is just steps away from business and cultural landmarks.
UniversityHQ is a resource for finding top-rated colleges, scholarships, potential salaries and helping students navigate the higher education process. In making its decision to find the best international business programs, UniversityHQ analyzed all colleges and universities in the United States, using data from websites like the U.S. Bureau of Labor Statistics and PayScale.  The data included tuition, student-to-faculty ratios, popularity of the programs, graduation rates, retention rates, graduates' salaries and more. 
Mark Atlan, of Manhattan, NY, studied International Business at Berkeley College where he earned a Bachelor's degree in 2015.  He is CEO/Founder of ZappCare, and was motivated to create a healthcare solution for Native American communities after witnessing the devastating impact of COVID-19 on reservations. To learn more about Atlan, visit: https://berkeleycollege.edu/newsroom/2021/07/berkeley-college-alumnus-pioneers-healthcare-solution-for-native-american-communities.html
To learn more about Berkeley College's International Business Programs, visit:  https://berkeleycollege.edu/academics/undergraduate-degrees/international-business/index.html
Berkeley College celebrates its 90th anniversary in 2021. The theme commemorating this milestone is "Empowering Lives for 90 Years!" Visit the 90th Anniversary webpage for more information.
About Berkeley College
Berkeley College, founded in 1931, is a career-focused institution accredited by the Middle States Commission on Higher Education that offers students Master's, Bachelor's, and Associate's degree and Certificate programs in more than 20 career fields. The College also offers continuing education programs to enhance career credentials.
Berkeley College has campuses in Midtown Manhattan, NY, and in Newark, Paramus, Woodbridge and Woodland Park, NJ, with more than 3,800 students enrolled. In addition, Berkeley College Online® serves a global population. U.S. News & World Report has named Berkeley College among the Best Colleges for Online Bachelor's Programs and among the Best Online Bachelor's Programs for Veterans, for eight consecutive years. U.S. News & World Report named Berkeley College (NJ) one of the Best Regional Colleges in the North in its 2022 edition of the Best Colleges Survey.  In 2021 Berkeley College (NJ) was also recognized for the first time as a Top Performer on Social Mobility among colleges in the region. The website address is http://www.BerkeleyCollege.edu
The mission of Berkeley College is to empower students to achieve lifelong success in dynamic careers.