Berkeley College's 90th Anniversary: In Their Words

FOR IMMEDIATE RELEASE
Tuesday, September 28, 2021
BERKELEY COLLEGE'S 90TH ANNIVERSARY:
IN THEIR WORDS 


Berkeley College celebrated its 90th anniversary with commemorative cherry tree-planting ceremonies in the four New Jersey communities where its campuses are located on Tuesday, September 28 and Wednesday, September 29, 2021, coinciding with a proclamation issued by New Jersey Governor Phil Murphy declaring September 28, 2021, as "Berkeley College 90th Anniversary Day." 
Below are the remarks from dignitaries who paid tribute to the College, which has graduated more than 65,000 students since its founding in 1931.
________________________________________________________________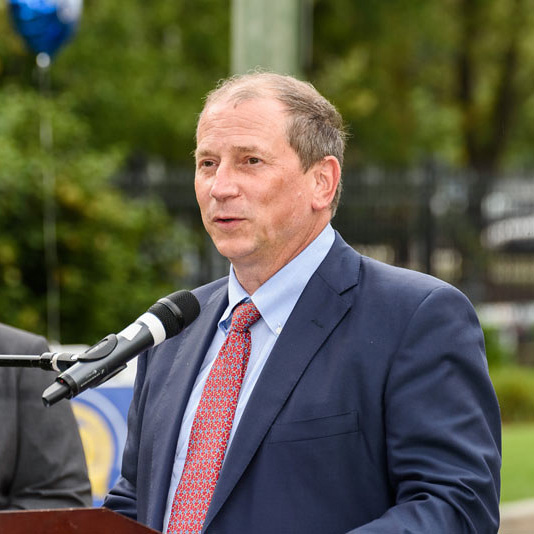 "Besides our continued focus on student success where the student always comes first, Berkeley College maintains its dedication to being a part of the local community and giving back." – Kevin L. Luing, Chairman, Berkeley College Board of Trustees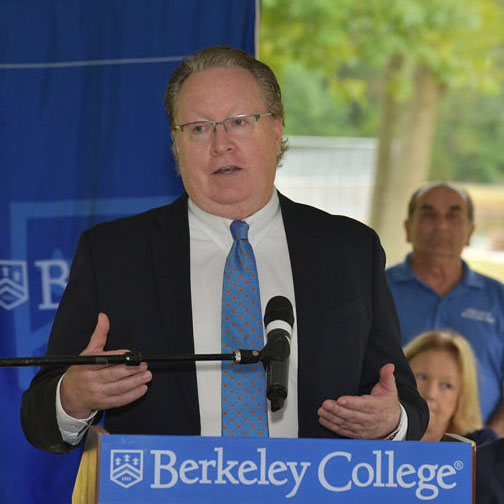 "A tree is symbolic. The trees that we plant today are going to be here into the future. When Berkeley celebrates its 180th anniversary, with our children's children's children, the story of Berkeley will continue to be told." – Michael J. Smith, President of Berkeley College
"I'm proud that (the tree) will stand next to what will become Tubman Square. It's going to give a lot of inspiration to people as they learn the history of Harriet Tubman and then see this tree." – Sheila Y. Oliver, New Jersey Lieutenant Governor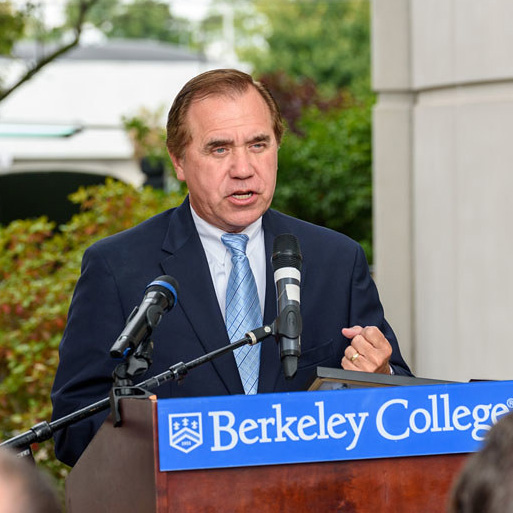 "Today marks 90 years of doing really great things. The students you educate at Berkeley College advance in their careers because of their tenacity. They advance themselves despite challenges and achieve great success," Craig J. Coughlin, New Jersey Assembly Speaker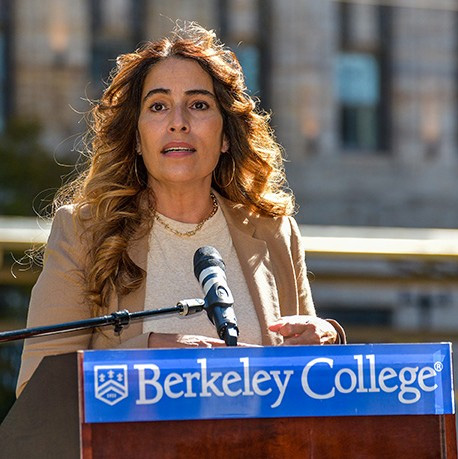 "Berkeley College has been part of (Newark's) vibrance. We are a hub for technology, we are a hub for employment … we are also the epicenter for higher education institutions. Berkeley has been a part of that fabric." – M. Teresa Ruiz, New Jersey Senator Pro Tem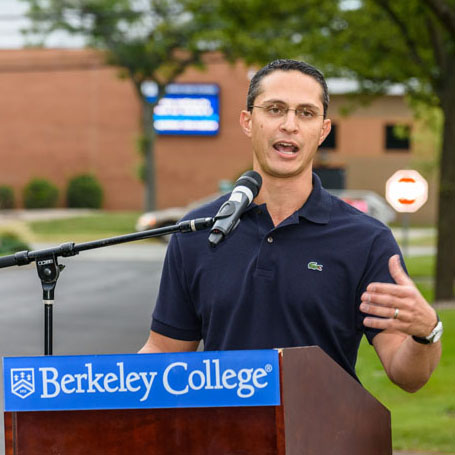 "You can tell a lot about an institution with the way it interacts with its community. I can't say enough (good) about the way Berkeley interacts with Paramus." – Joseph A. Lagana, New Jersey Senator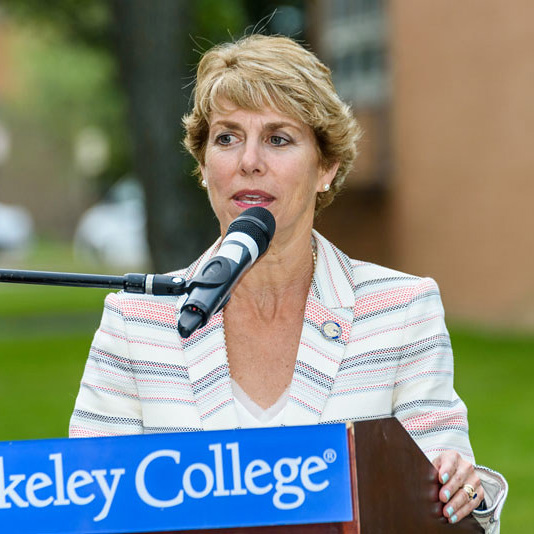 "To think about how many people you have educated, that is something that is so important in our society. Ninety years is certainly a momentous milestone." – Lisa Swain, New Jersey Assemblywoman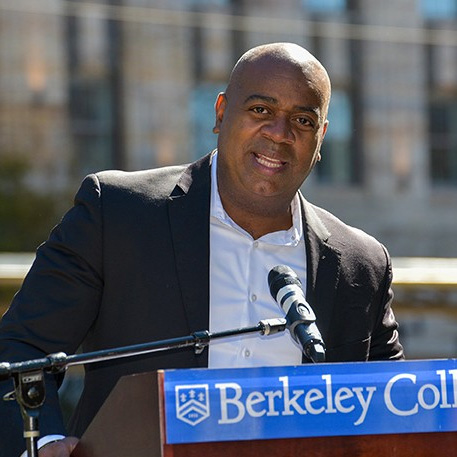 "This tree is actually going to be planted right next to the Tubman monument … that speaks volumes to the mission and vision of the college, making sure that you appeal to a diverse group of people in this city and making sure that they not only come to this school but they also graduate. ... I wish you another 90 years of growth, another 90 years of service in our city and in the State of New Jersey." – Ras J. Baraka, Mayor of Newark, NJ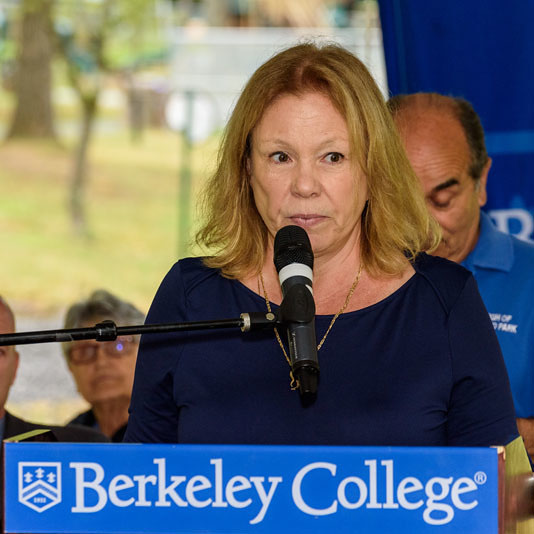 "We couldn't be happier than to say congratulations to the College. Ninety years is a long time, I know you have a lot of good work left to do," – Cassandra "Sandi" Lazzara, Passaic County Commissioner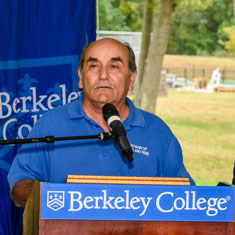 "Berkeley will be one of my fondest memories of being here in Woodland Park," – Pasquale "Pat" Lepore, Director, Passaic County Board of Commissioners and former Mayor of Woodland Park, NJ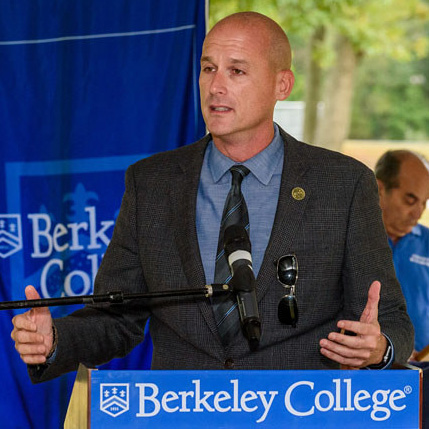 "We are very excited about the planting of this tree. We are rich in history because we have Berkeley College right here in our hometown." – Keith Kazmark, Mayor of Woodland Park, NJ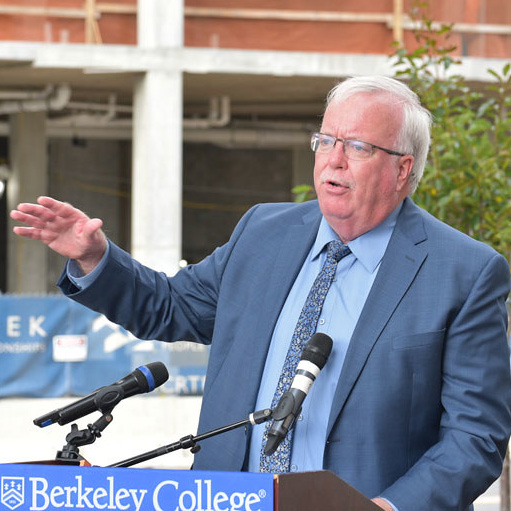 "We have enjoyed a great relationship with Berkeley. We hope it continues for another 90 years. Thank you for allowing us to share this day with you." – John E. McCormac, Mayor of Woodbridge, NJ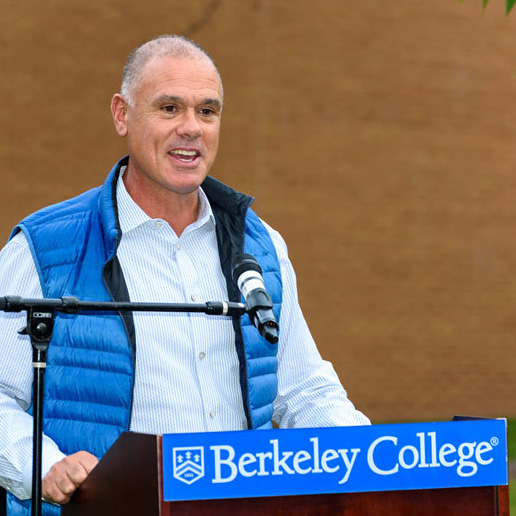 "Berkeley gives, and they give big and they give back to Paramus." – Richard LaBarbiera, Mayor of Paramus, NJ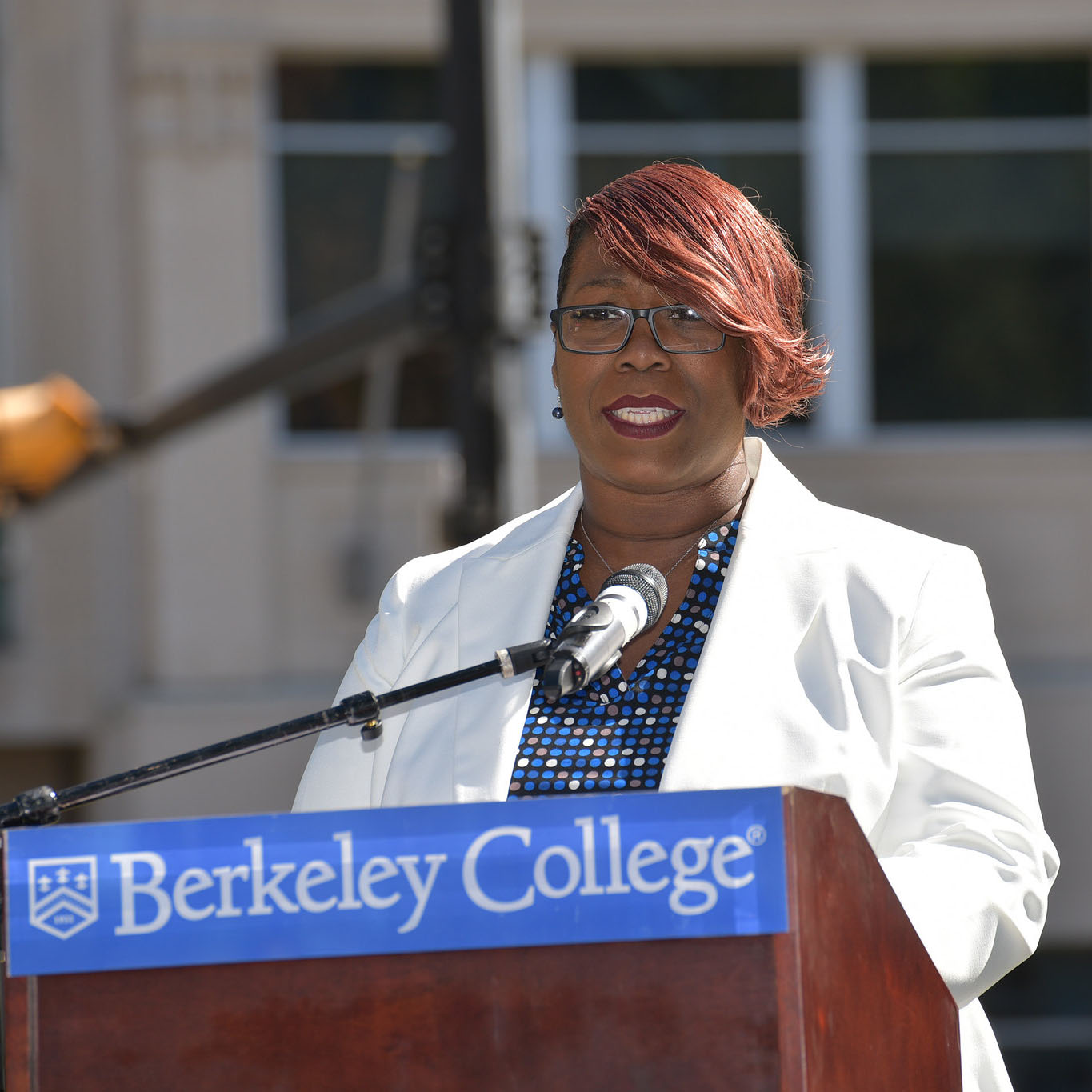 "Berkeley College has and continues to plant itself in dedication to our students. Berkeley College has planted many strong roots so our students can bear great fruits." – LaTysha Gaines, 90th Anniversary Event Co-Chair and Campus Operating Officer, Woodland Park and Paramus campuses, Berkeley College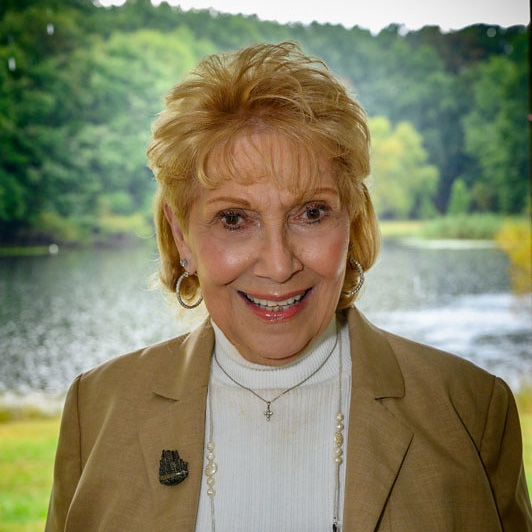 "Berkeley gave us a superior education. And at the end of graduation, we went out into the work world and we received a higher position having been there." – Barbara Speziale, Alumnus, Class of 1958, Berkeley College
Berkeley College celebrates its 90th anniversary in 2021. The theme commemorating this milestone is "Empowering Lives for 90 Years!" Visit the 90th Anniversary webpage for more information.
About Berkeley College 
Berkeley College, founded in 1931, is a career-focused institution accredited by the Middle States Commission on Higher Education that offers students Master's, Bachelor's, and Associate's degree and Certificate programs in more than 20 career fields. The College also offers continuing education programs to enhance career credentials. 
Berkeley College has campuses in Newark, Paramus, Woodbridge, and Woodland Park, NJ, and in Midtown Manhattan, NY, with more than 4,900 students enrolled. In addition, Berkeley College Online® serves a global population. U.S. News & World Report has named Berkeley College among the Best Colleges for Online Bachelor's Programs and among the Best Online Bachelor's Programs for Veterans, for eight consecutive years. The website address is www.BerkeleyCollege.edu. 
The mission of Berkeley College is to empower students to achieve lifelong success in dynamic careers.