From Jamaica to Jamaica, Queens, Berkeley College International Student is Soaring to New Heights

FOR IMMEDIATE RELEASE
Tuesday, March 8, 2022
INTERNATIONAL WOMEN'S DAY FEATURE: DUANAKAY COMMOCK
From Jamaica to Jamaica, Queens – Berkeley College International Student
is Soaring to New Heights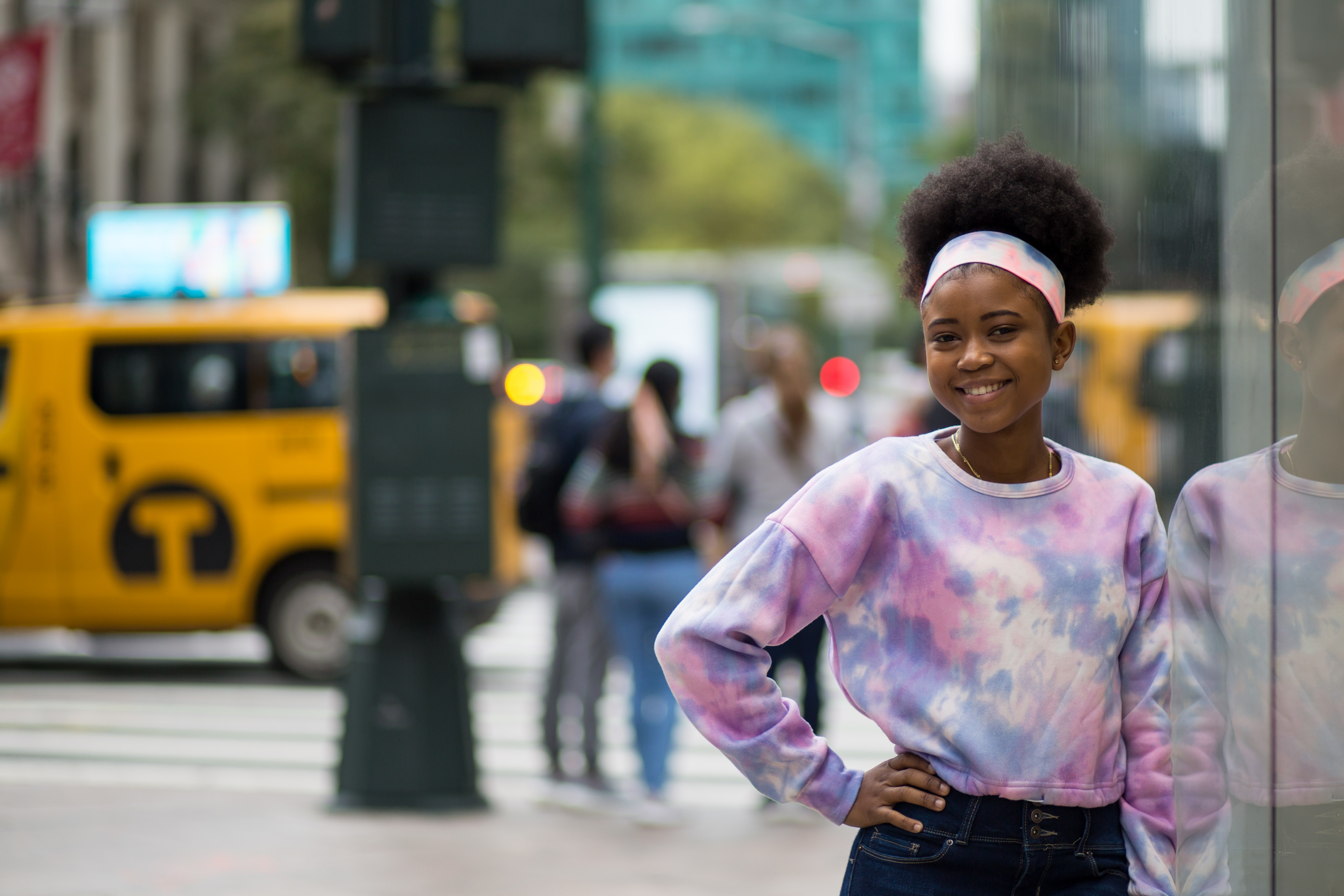 "It's a day to recognize our strength, our beauty in all aspects and how independent we are. Personally, I believe every day should be International Women's Day."
– Duanakay Commock, Berkeley College international student 


As you walk into the Berkeley College campus on 43rd Street in Midtown Manhattan, the first face you see may be that of international student Duanakay Commock. Commock, a student aide who often works at the front desk, was just 18 when she stepped off a plane in New York City in September 2021 – her first time out of her home country of Jamaica. 
"I was in disbelief," said Commock, who started classes three days later at Berkeley College. "I couldn't believe I was here." 
Commock wasted no time in getting involved on campus. She is a member of the Honors Program and volunteers her time with the Berkeley College Food Pantry, an on-campus resource to help students fight food insecurity. 
"Growing up, my parents always said to treat others how you would want to be treated," Commock said. "If I needed help, I hope someone would be there for me – so I try to help others whenever I can and as much as I can." 
Commock, who is pursuing a degree in Information Technology Management, also chose her career path with helping others in mind. 
"Long-term, I want to be a cybersecurity analyst," she said. "I know a lot of people who have been victims of cyberbullying or cybercrimes. I want to protect people and their businesses from that." 
"When a little voice inside of you tells you to keep an eye on this one, I listened. Now, I am watching this strong, determined Honors student puruse her dreams," said Linda Mauro, Campus Operating Officer, Berkeley College in Midtown Manhattan. "Resourceful and self-motivated do not even begin to describe this gem. I look forward to seeing Duana on campus every day. She is a ray of inspiration!"
Now living with family in Jamaica, Queens, Commock said she hopes to inspire other international students to make the most of their time abroad. 
"It might be scary at first and you may face challenges, but don't let that hold you back," she said. "Nothing good comes easy." 
She also encouraged international students to build a strong support system, and to seek guidance like that she received from various Berkeley College departments. 
"Experiencing a new country and a new culture is difficult," said Demetria Felix, Director of International Admissions, Berkeley College. "Sometimes international students are reluctant to let their voices be heard. Duanakay is friendly, she is outgoing, she puts herself out there. She wants to make friends and be involved on campus. The experience she is having in New York City is what we wish for all of our international students." 
Commock said International Women's Day should be a time to celebrate inspiring stories from women around the world. 
"It's a day to recognize our strength, our beauty in all aspects and how independent we are," she said. "Personally, I believe every day should be International Women's Day." 
About Berkeley College
Berkeley College, founded in 1931, is a career-focused institution accredited by the Middle States Commission on Higher Education that offers students Master's, Bachelor's, and Associate's degree and Certificate programs in more than 20 career fields. The College also offers continuing education programs to enhance career credentials.
Berkeley College has campuses in Midtown Manhattan, NY, and in Newark, Paramus, Woodbridge and Woodland Park, NJ, with more than 4,000 students enrolled. In addition, Berkeley College Online® serves a global population. U.S. News & World Report has named Berkeley College among the Best Colleges for Online Bachelor's Programs and among the Best Online Bachelor's Programs for Veterans, for nine consecutive years. U.S. News & World Report named Berkeley College (NJ) one of the Best Regional Colleges in the North in its 2022 edition of the Best Colleges Survey.  In 2021 Berkeley College (NJ) was also recognized for the first time as a Top Performer on Social Mobility among colleges in the region. The website address is http://www.BerkeleyCollege.edu.