Media Advisory: Berkeley College School of Health Studies Graduates are Prepared to Fill Nursing Shortage

FOR IMMEDIATE RELEASE
Wednesday, April 13, 2022
MEDIA ADVISORY
BERKELEY COLLEGE SCHOOL OF HEALTH STUDIES GRADUATES
ARE PREPARED TO FILL NURSING SHORTAGE


Ceremony on Friday, April 15, 2022, Celebrates Future Healthcare Heroes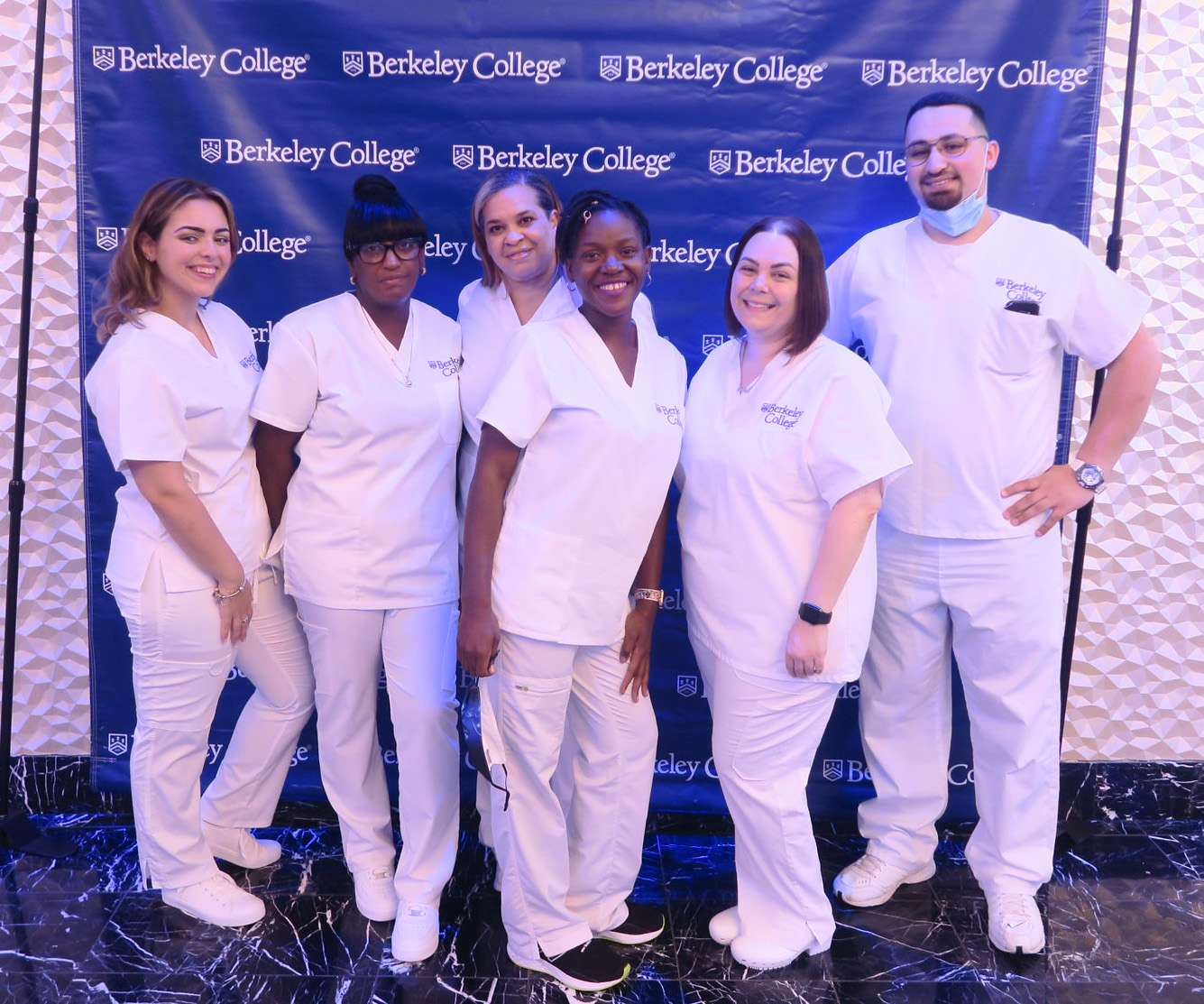 As communities face a critical shortage of healthcare workers, with nearly a third of U.S. nurses planning to leave the profession,* 31 Berkeley College graduates are answering the call to service.
The Berkeley College School of Health Studies will honor 17 graduates of its Licensed Practical Nurse to Bachelor of Science in Nursing (LPN to BSN) program and 14 graduates of its Practical Nurse program at an in-person pinning ceremony on Friday, April 15, 2022. 
*According to the U.S. Bureau of Labor Statistics, employment of registered nurses is projected to grow 9 percent from 2020 to 2030, about as fast as the average for all occupations. There are some 194,500 openings for registered nurses projected each year, on average, through 2030, with many of these openings a result of nurses retiring or switching professions.
Hear from LPN to BSN graduates looking to move up into nursing careers as communities recover from the impact of COVID-19.
WHERE: Cosmopolitan, 1377 Route 23 South, Wayne, NJ
WHEN: Friday, April 15, 2022, 9 a.m. to 12 p.m. 
MEDIA CONTACT:
Kelly J. Depsee
Director, Communications and External Relations
Phone: 973-200-1099
Email: KME@BerkeleyCollege.edu