Berkeley College Alumna with Successful Career in Consumer Packaged Goods Industry Encourages Lifelong Learning

FOR IMMEDIATE RELEASE
Wednesday, January 4, 2023
BERKELEY COLLEGE ALUMNA WITH SUCCESSFUL CAREER IN
CONSUMER PACKAGED GOODS INDUSTRY
ENCOURAGES LIFELONG LEARNING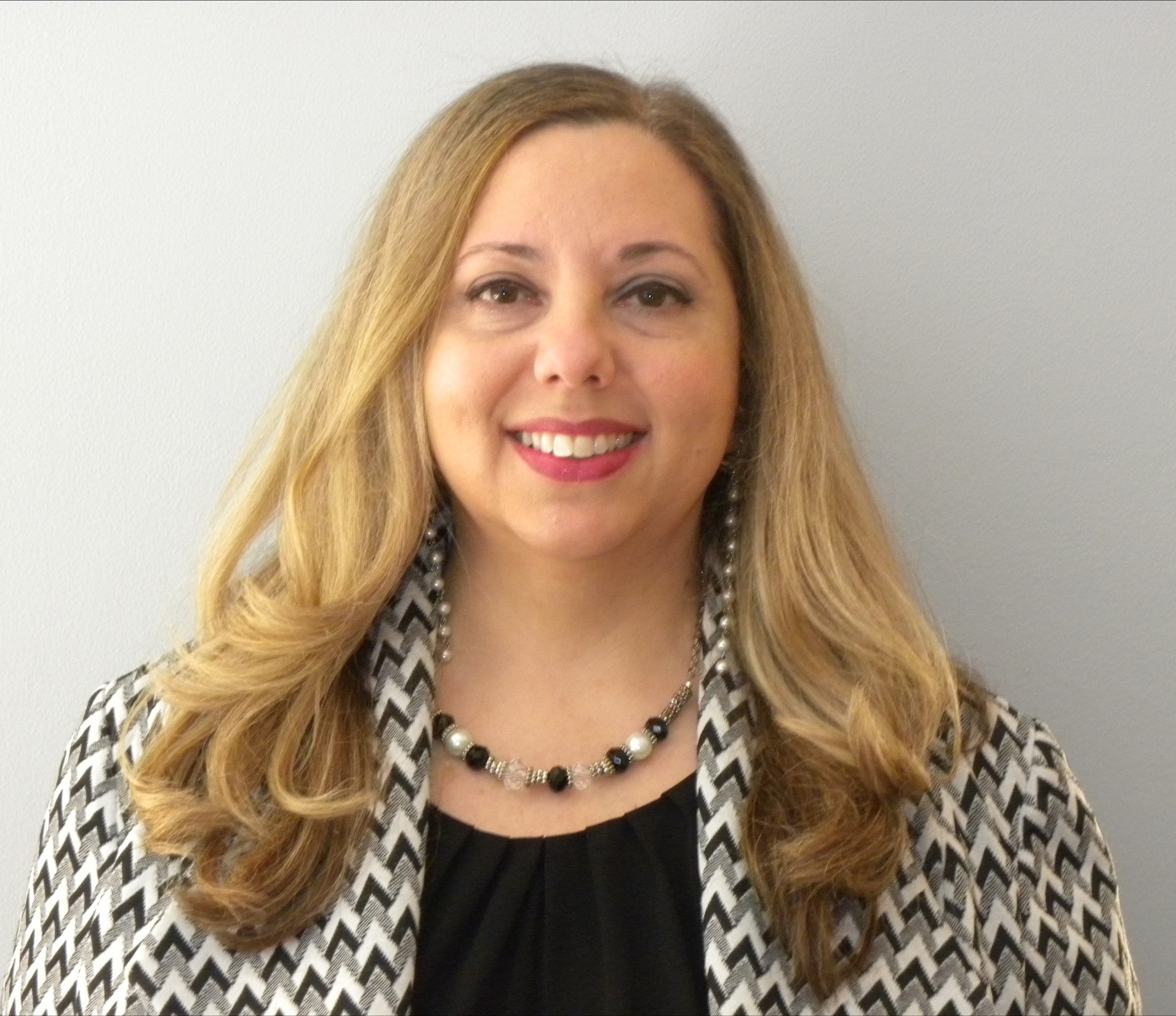 Berkeley College alumna Marianna Lagana Cilauro says her success was built on perseverance and a passion for lifelong learning. 
"My thirst for learning has never ceased," said Cilauro, a resident of Port Chester, NY. "You never should feel that you have stopped learning or become complacent. Be open to new challenges and take the risks." 
Cilauro graduated from Berkeley College in 1986 with an Associate in Applied Science (AAS) in Automated Office Technology. She continued her education, pursuing two additional degrees, and in 2024 will complete her Master's degree – a dream many years in the making. 
"Completing my Master's degree is a goal I wanted to achieve for the past 30 years," Cilauro said. "I know that my professional experience has helped me become a great leader and listener." 
Cilauro's career has spanned 20 years in the consumer packaged goods industry. A first-generation college graduate, she entered the job market after completing her AAS degree at Berkeley College and never looked back. 
"My family was so proud of me as I was the first to get a college degree," she said. "What I achieved at Berkeley College helped me establish the basics I needed to push me to the next level." 
The Berkeley College Office of Career Services helped Cilauro find her first job with American National Can in Greenwich, CT, where she worked her way from customer service to sales representative. Cilauro continued to climb the corporate ladder, eventually becoming a Business Development Director and Vice President for various cosmetics and packaging companies. Her work took her across the country and throughout Asia and Europe. 
"I always remembered my roots and how each position taught me to be a better leader later in life," Cilauro said. "My values of what my parents taught me as a child – of perseverance and persistence – have helped me grow in my career. I hope that my positive attitude, respect for others, and optimistic outlook inspires others." 
Now a Sales Manager for Raphael Makeup Brushes/Max Sauer SAS, Cilauro hopes to pursue a career in communications and public relations when she completes her Master's degree. 
Her advice to college-age students is that life is not a dress rehearsal. "You never get a second chance to make a first impression," Cilauro said. "Always act the part you are trying to achieve. Never give up despite the challenges or the failures. You will be rejected or overwhelmed at times, but always pursue your dream."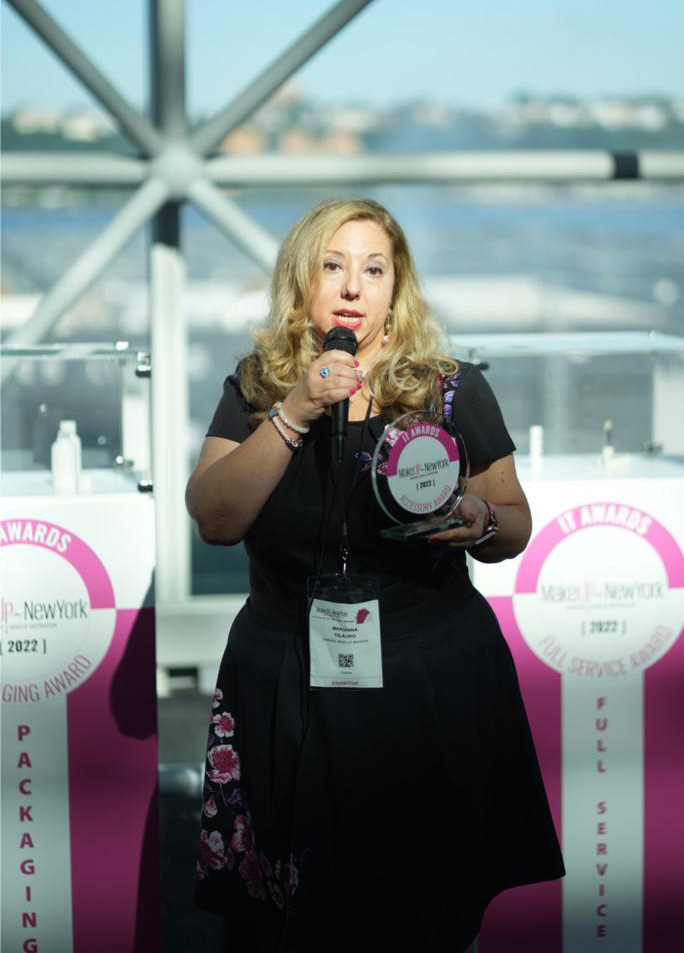 Photo Caption: Berkeley College alumna Marianna Lagana Cilauro accepts an award at the Innovation and Trends Awards in September 2022. Cilauro's career has spanned 20 years in the consumer packaged goods industry. 
About Berkeley College
Berkeley College, founded in 1931, is a career-focused institution accredited by the Middle States Commission on Higher Education that offers students Master's, Bachelor's, and Associate's degree and Certificate programs in more than 20 career fields. The College also offers Continuing Education programs to enhance career credentials.
Berkeley College has campuses in New York City and in Newark, Woodbridge, and Woodland Park, NJ, with more than 3,600 students enrolled. In addition, Berkeley College Online® serves a global population. U.S. News & World Report has named Berkeley College among the Best Colleges for Online Bachelor's Programs and among the Best Online Bachelor's Programs for Veterans, for nine consecutive years. U.S. News & World Report named Berkeley College (NJ) one of the Best Regional Colleges in the North in its 2023 edition of the Best Colleges Survey. Berkeley College (NJ) was recognized among the Best Colleges in the region for social mobility for three consecutive years. The website address is http://www.BerkeleyCollege.edu.