Marketing Communications Programs
Marketing Communications Associate in Applied Science Degree (AAS)
Marketing Communications Bachelor of Business Administration Degree (BBA)
Learn to think strategically and creatively with a Marketing Communications degree from Berkeley College.
Every great product, service, or idea needs effective strategy, communication and implementation to capture attention, build desire, and gain favor among consumers. In today's competitive global marketplace, organizations are spending more and more on winning the hearts and minds of consumers via marketing tools such as advertising, public relations, sales promotion, and professional selling.
In the program at Berkeley College you'll learn to generate creative solutions to marketing problems through integrated communications. You'll be exposed to all areas of marketing through a project-based curriculum developed with input from advisory boards of industry experts with particular emphasis on excellent communication skills, practical experience through coursework and hands-on learning, and technology used in various aspects of marketing. The program covers:
Market and consumer research
Strategic positioning
Creative development and execution
Media planning and execution across current traditional, digital, mobile, and social marketing vehicles
Here's what sets the Berkeley College Marketing Communications program apart:
You'll take a 360° look at integrated marketing communications, along with a specialized focus on traditional and emerging marketing
You'll get hands-on learning from accomplished instructors with professional marketing experience
You'll have the ability to make connections through student chapters of several industry associations
You'll participate in a capstone project designed to put theory into practice
You'll benefit from proximity to New York City, one of the marketing centers of the world and frequent guest speakers and special industry-related events
You may have the opportunity to participate in an internship or job-related assignment for a valuable learning experience
You'll be able to seamlessly transition between Associate's and Bachelor's degrees
Accreditation

The Larry L. Luing School of Business at Berkeley College has received specialized accreditation through the International Accreditation Council for Business Education (IACBE) located at 11960 Quivira Road in Overland Park, Kansas, USA for all undergraduate business programs, except for the Business Data Science Bachelor of Science Degree program. For a list of accredited programs please view our IACBE member status page.
Concentrations allow you to specialize in a particular area of interest that can complement your Marketing Communications degree.
The Bachelor of Business Administration (BBA) degree program in Marketing Communications at Berkeley College offers thirteen different areas of specialization—known as Concentrations—that allow you take a series of focused elective courses that can help enhance your marketability in the professional world. Concentrations will be noted on your transcript upon completion of the degree.
Marketing Communications Concentrations are offered in:
Each concentration is comprised of a four-course (12-credit) sequence or a five-course (15-credit) sequence which replaces the existing electives.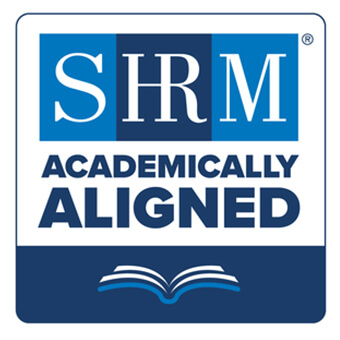 * SHRM Academic Alignment Program participants are recognized as SHRM academic partners and as such, are seen as a top choice for students seeking a career in Human Resources. Students enrolled in a SHRM HR aligned program are provided with the opportunity to earn their SHRM-CP credential prior to graduating, providing them with a competitive advantage in the job market.
Career Opportunities
Graduates pursue positions in such careers as:
Distribution
Global Marketing
Product Development
Promotion
Research
Social Media
Catalog
You'll find additional information in our Catalog, including the different degrees offered, descriptions of the courses you'll take, the department faculty, and much more. You can always live chat or contact us with questions.
Locations Offered
The Marketing Communications BBA and AAS degree programs are offered by Berkeley College New Jersey and Berkeley College New York. The Marketing Communications program courses are offered online and at various campuses as identified in the Course Schedule for each semester.
Testimonial
Ane Wangen
Berkeley College Alumna
"If you wish to attend a college that genuinely cares about your success, and provides you with all of the information, and help needed to pursue your college degree, then Berkeley College is the perfect choice." 
Video
NY Jets Marketing Video