Team Berkeley College Gets Set to Go the Distance for Autism on June 3
Tonya Johnson
29 May 2018
Berkeley College and Garden Academy will team up once again this year to participate in the Go the Distance for Autism Ride 2018, which will be held on Sunday, June 3 at Bergen County Community College, 400 Paramus Road, Paramus, NJ. Riders have the option to choose from professionally designed routes of 10 miles, 25 miles, 50 miles, and a short three-mile family ride.
Go the Distance for Autism Ride is Northern New Jersey's largest charity cycling event that raises funds benefiting four leading local autism programs, including Garden Academy in West Orange, NJ. As a best practices Center for the Treatment of Autism, the Academy is at the forefront of autism care and educational services for children with autism spectrum disorder and other developmental disabilities. In the last nine years, Go the Distance for Autism Ride has raised over $6,000,000 from thousands of participants and donors everywhere.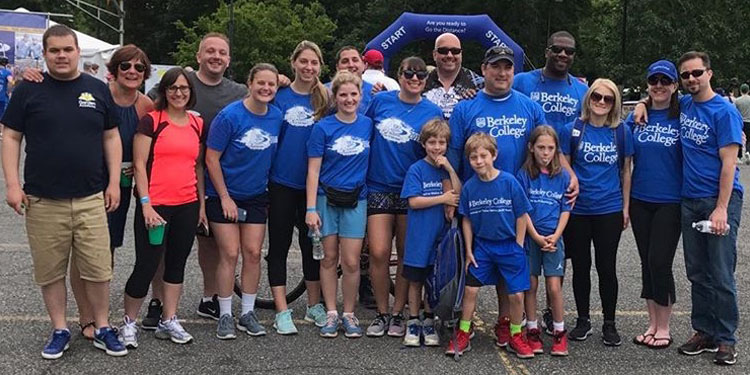 Autism spectrum disorder (ASD) is a complex developmental disability; signs typically appear during early childhood and affect a person's ability to communicate and interact with others. ASD is defined by a certain set of behaviors and is a "spectrum condition" that affects individuals differently and to varying degrees. According to a recent report issued by the Centers for Disease Control and Prevention, the prevalence of autism has risen to 1 in every 59 births in the United States. Go the Distance found that in New Jersey that number is 1 in 45.
Carson Craig, Web Content Coordinator, Marketing & VIA Agency, Berkeley College, has a brother attending Garden Academy. Through her personal outreach to Berkeley, the Go the Distance for Autism Ride became part of the Berkeley Cares® initiative in 2016.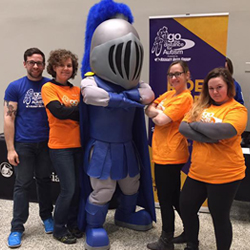 The partnership has since grown to include the Berkeley Cares® Community Service Week and the New Jersey Devils Community night. On March 29, 2018, Berkeley Cares® raised $1,773 with former co-sponsor, the New Jersey Devils.
The Berkeley Cares®community service program builds on Berkeley's long tradition of addressing important social issues. Through this program, students, faculty, and staff are committed to donating hours of service to the community.
As a member of Team Berkeley College, Donna Nicholson, Creative Director, Marketing & VIA Agency, Berkeley College, has participated in the Ride for the past three years in efforts to support the mission of Garden Academy. She described the experience as "a fun way to raise awareness and funds, while giving back to a wonderful community of students, teachers, parents, and families." Donna also spent time volunteering at the Academy last year during the Berkeley Cares® Community Service Week.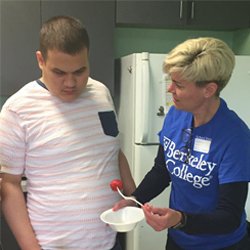 "I had the opportunity to work with the students and take part in a cookie decorating party. I was blown away at how dedicated the teachers and staff are to every student. It was so much fun and I was so impressed by how each student has their own teacher to help them navigate their daily tasks. The teachers shared their students' stories with me and I really enjoyed getting to know them," she said. "There was one student who was unable to join her family's Thanksgiving Day feast for most of her childhood, but this year because of the therapy and attention that she received at school, she was able to sit down and enjoy eating mashed potatoes with her family. What a blessed day that must have been. I connected with a few students that day and received thank you cards when I left, but it was that particular student who gave me a big hug goodbye, something she wouldn't do a few years ago."
For a detailed listing of Ride Day Essentials and start times, visit www.gtd4autism.org. To join Team Berkeley College and help Go the Distance for Autism, CLICK HERE. If you are unable to attend the event but still want to support the cause, CLICK HERE to make a donation. To learn more about autism, visit www.autism-society.org.
The views and/or opinions in this article are those of the individuals interviewed. The academic achievements and/or employment outcomes described in this article are specific to each individual and are not a guarantee of similar results for past or current students. For up-to-date and detailed information, please visit BerkeleyCollege.edu and view our catalogs at BerkeleyCollege.edu/publications. 
Related Posts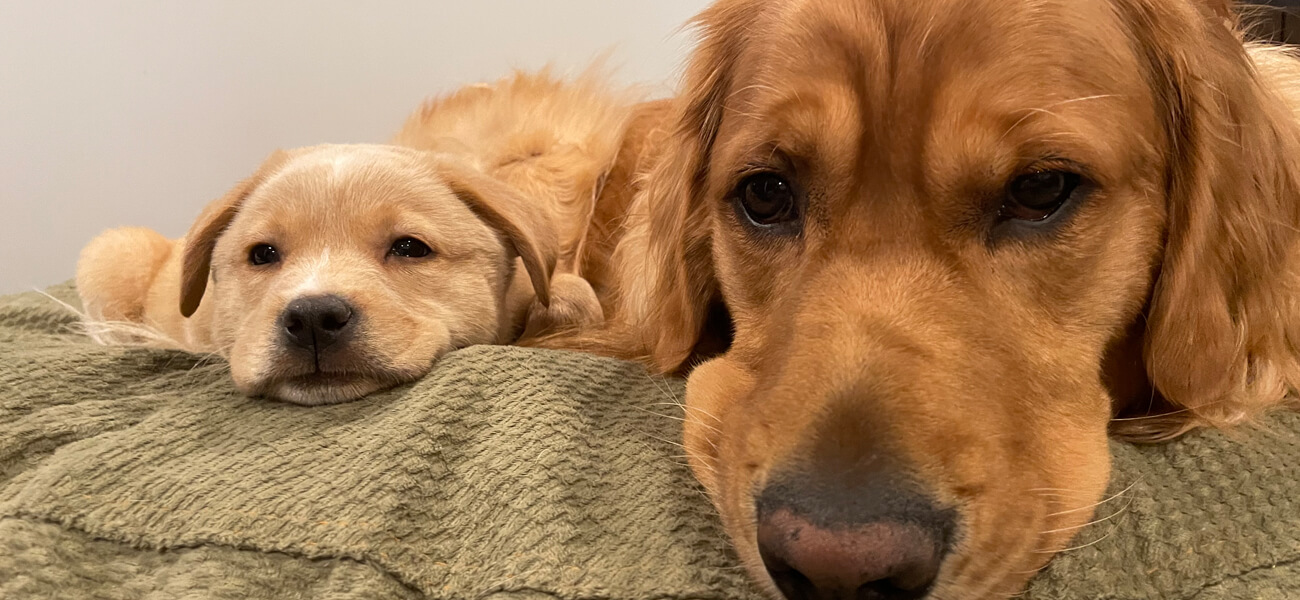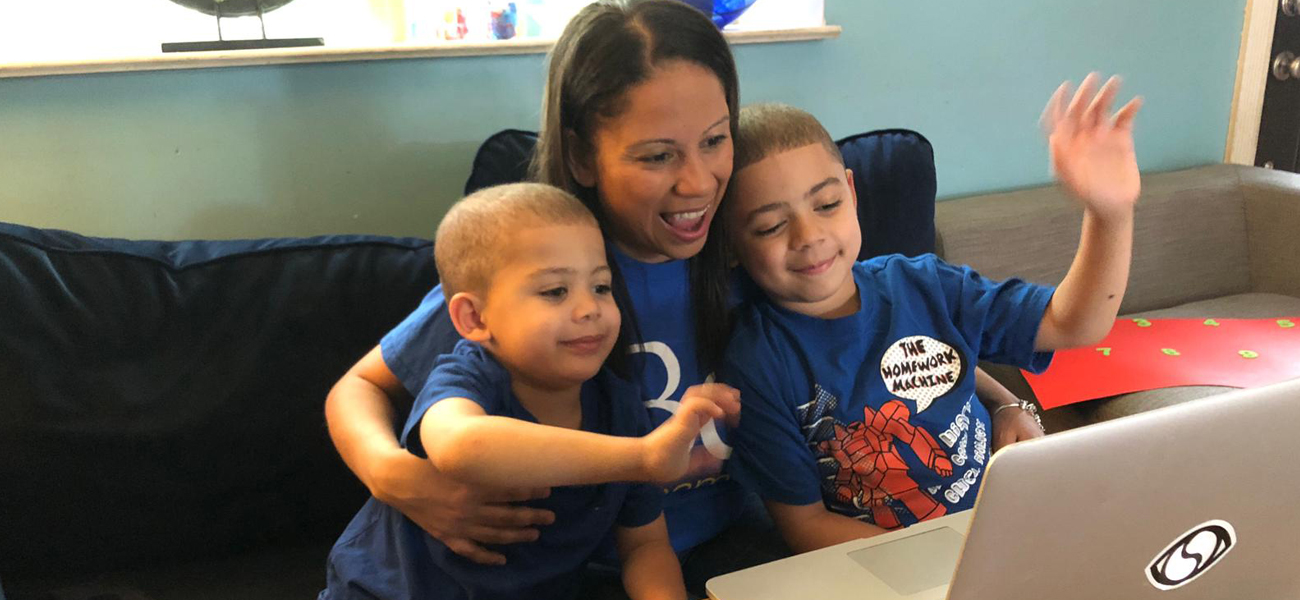 Faculty and Staff
Berkeley College Online
Honors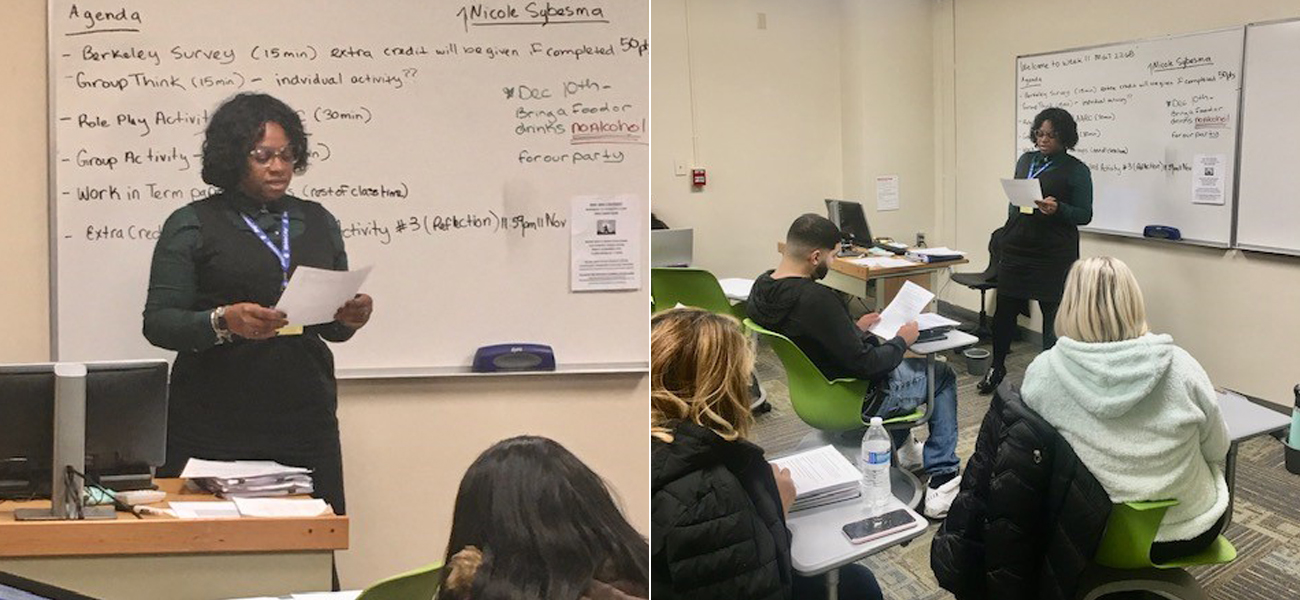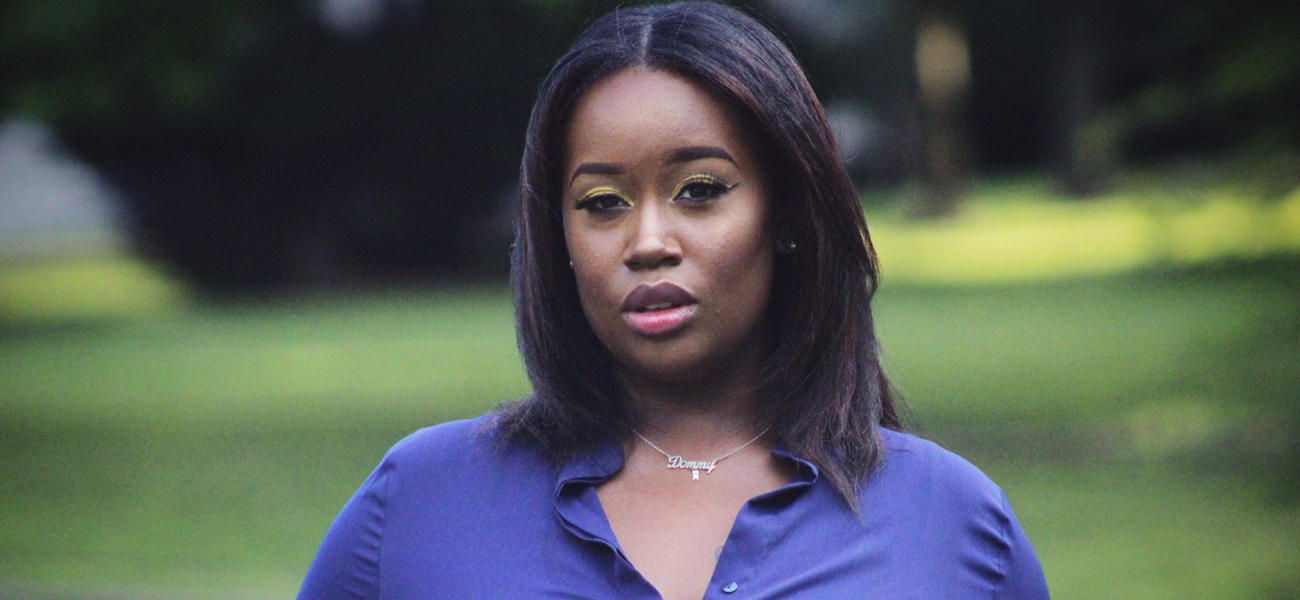 Faculty and Staff
Criminal Justice