Revived Career Series Aims to Prepare Berkeley College Students for the Workplace
Tonya Johnson
01 April 2019
The "6-Part Professional Development Series (I.LATCH)" is back at Berkeley College in Woodbridge, NJ. The I.LATCH series, hosted by the Career Services Department, is designed to assist students in the areas of difficulty addressed by employers nationwide. Topics of discussion include: Interpersonal Skills, Leadership, Agility, Teamwork, Critical Thinking, and Humility.
Through the program, students will learn how to strengthen their resume, build important soft skills for the workforce, and boost their confidence level. The series is held once a semester, free of charge.
"Students today need to learn how to communicate verbally, write proper emails, letters, and more," said Rovena Passero, M.B.A., Career Counselor, Career Services. "Many students do not understand the importance of interacting with individuals on a one-to-one, face-to-face basis."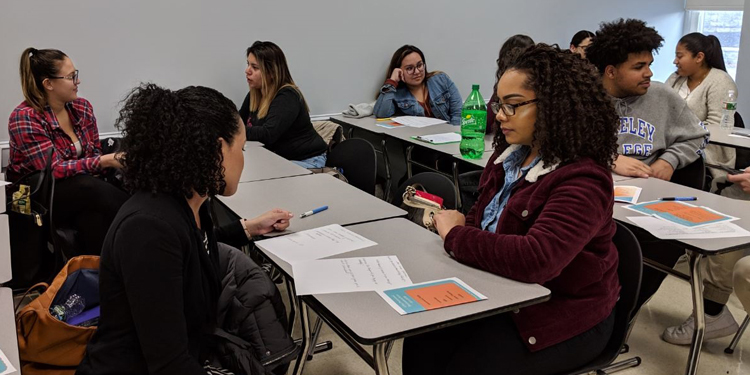 Launched in 2008, Berkeley College revived the series in September 2018. The original series was intended for any student who wanted to receive a "certificate of completion" - after attending all six parts of the program, and be able to put the series on their resume. 
Faculty support
Dr. Chris Grevesen worked closely alongside Rovena to have the winter 2019 session embedded into the Career Development I (CDV 2000) class that he teaches. In addition to receiving school credit, students were able to add the series to their resume, as the previous attendees did. 
"The course was taught in 'blended' format, meaning that students learned both through the online class, and on site each week. The online component of the course guided them through a detailed career exploration and job search readiness process," explained Chris.
Additional areas of study focused on the importance of self-awareness, goal setting, time management, and social media. Students were provided with a wide variety of engaging online content and participated in weekly online discussions that allowed them to share perspectives with the professor and with classmates.
"The I.LATCH speaker series was embedded in the on-site component of the course to enrich and complement the online curriculum and to provide real-world context," said Chris.
Community leadership
Mayor John McCormac (D) of Woodbridge Township, and Nancy Drumm, First Ward Councilwoman, were among a diverse group of guest speakers and community leaders that also included Berkeley faculty members and successful alumni.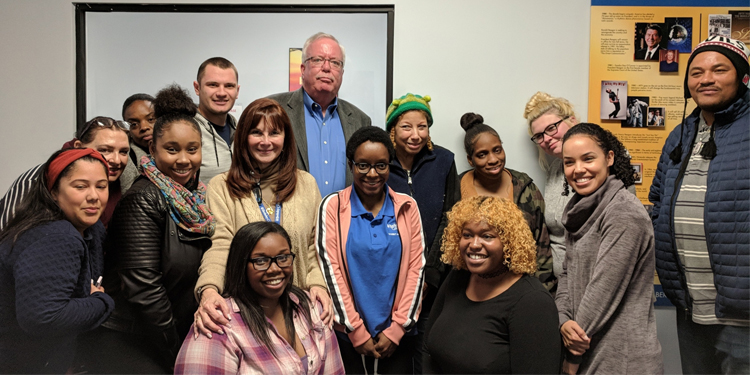 "As professor, my role in I.LATCH was to moderate the presentations and to create strong linkages between the weekly course content and the soft-skills topics that the speakers covered," said Chris.
Student Engagement
"I really liked Councilwoman Nancy Drumm," said one anonymous student of the program. "She provided great information, and tools that will be useful later on. She was amazing, extremely helpful, and I learned a lot."
With a high attendance rate and positive feedback, each week students were asked to review the speakers' biographies and prepare questions to pose during the Q&A sessions.
"When the series is offered to everyone, and a student attends all six parts, it shows that the student is willing to go above and beyond to improve their skills and knowledge," Rovena added.
The guest speaker line-up for the spring semester is now underway. The 6-part series will be presented once again through the CDV 2000 class, along with the volunteer seminar component for students outside of the class who would also like to participate.
Majors at Berkeley
In addition to popular business and professional programs, the Woodbridge campus offers programs in some of today's most in-demand healthcare careers, where students learn current practices and procedures from instructors with extensive professional experience.
For further information about the "6-Part Professional Development Series (I.LATCH)," contact Rovena Passero at Rovena-Passero@BerkeleyCollege.edu, or Dr. Chris Grevesen at Chris-Grevesen@BerkeleyCollege.edu.
The views and/or opinions in this article are those of the individuals interviewed. The academic achievements and/or employment outcomes described in this article are specific to each individual and are not a guarantee of similar results for past or current students. For up-to-date and detailed information, please visit BerkeleyCollege.edu and view our catalogs at BerkeleyCollege.edu/publications. 
Related Posts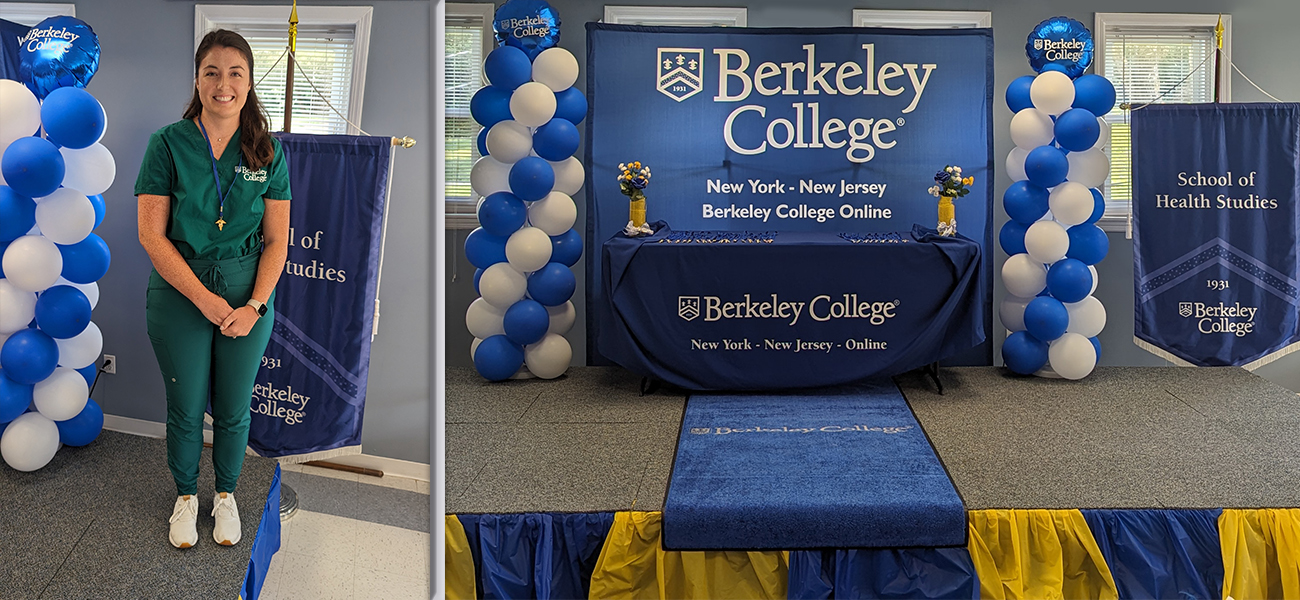 Medical Assistant
Woodbridge
Woodland Park
Nursing
Newark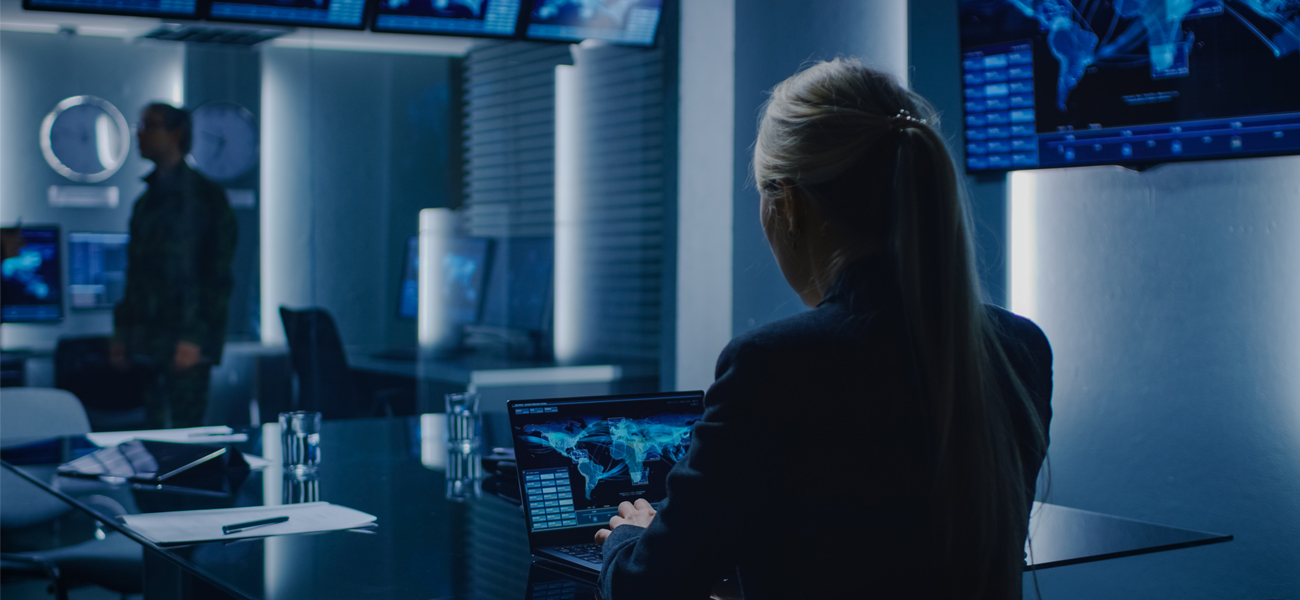 Berkeley College Online
Woodbridge
National Security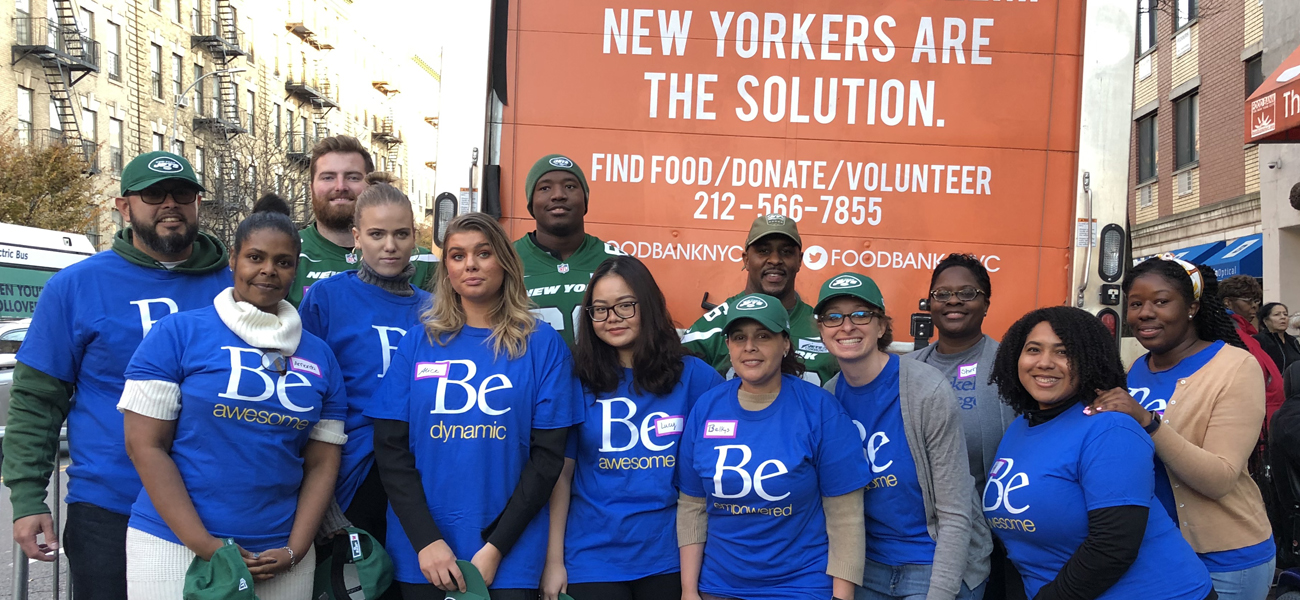 Students
Berkeley College Online
Woodbridge
Newark
Woodland Park
NYC Midtown
Faculty and Staff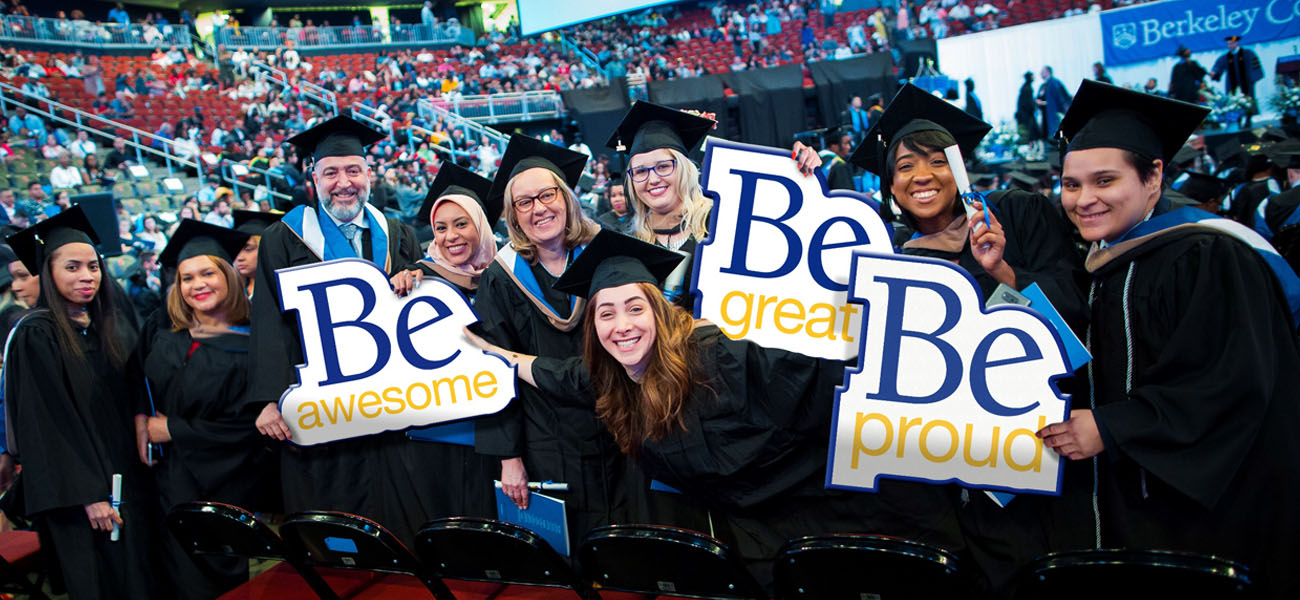 NYC Midtown
Newark
Students
Faculty and Staff
Woodland Park
Alumni
Woodbridge
Berkeley College Online
Military and Veterans