Creativity was in the cards for interior designer Ashley Berdan
Jim Thorpe
02 October 2019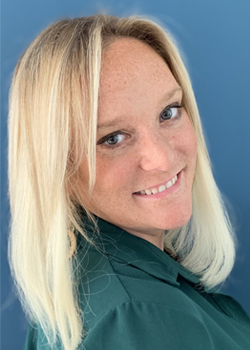 Ashley Berdan always aspired to live a creative life. Her mother, an amateur artist, encouraged her to express her creativity and helped her develop an affinity for color, patterns, and decorating. For Ashley, studying Interior Design was a natural way to work with all of those. We recently sat down with Ashley to learn more about her journey. 
How do you describe yourself as an artist?
I would say that as an artist I pay close attention to detail. I like to use dramatic colors and gain inspiration from many of artists before me.
What type of degree did you earn? Are you going to test for certification?
I received my Bachelor of Fine Arts degree in Interior Design and I plan to sit for the NCIDQ (National Council for Interior Design Qualification) exam. 
What are some of the most important things that you learned in Berkeley's Interior Design program?
The most important thing I learned in this program, surprisingly, is the importance of time management. Time is money so it's important to use it wisely. I also learned the importance of history in interior design. From day one, Professor Torino taught us that we must know the fundamentals of art and design to become true designers. 
What did you enjoy most about being a student at Berkeley – what was the experience like?
I loved the camaraderie between my fellow students. We all had different backgrounds, some were fresh out of high school and some, like me, were here as a career change, but we were all in it together. The professors always encouraged us to work together to help each other through design dilemmas, because chances are, we could all learn a little something from each other. Speaking of the professors, they really gave us their all - staying late to help finish a project, answering panicked emails late at night, and really taking an interest in our lives. All of the professors in the department are passionate and excited about interior design and I think it always reflected on us, their students. 
Did you participate in any interior design internships while at Berkeley?
Yes, I interned at Havenly, an online interior design company. I helped them to open one of their first pop-up shops in cooperation with Nordstrom in The Mall at Short Hills. I was responsible for meeting with clients and helping them to design their dream home. What I like about Havenly is that it is interior design for anyone and everyone. Many people have misconceptions about interior designers—thinking that hiring a designer is only for the wealthy. But everyone, regardless of budget, deserves to live in well-designed, safe, and functional environments. "Design for all" is Havenly's moto and I couldn't agree more!
And you were also part of a collaborative project designing a NY Jets "fan cave?"
Yes! The Berkeley College design team included a professor, a graduate who now has her own design firm, and two students. We worked closely with Jets defensive linemen Steven McLendon and Mike Pennel to create themes that incorporated Jets history and served as a tribute to the game. We took a basement that was originally used as storage and created a vibrant space where the owner could relax, entertain, and experience the game from the comfort of his couch or dining nook.
What are you career goals beyond Berkeley? Do you have any current job prospects?
Yes, in addition to Havenly, I have been very lucky to freelance for some very wonderful designers, most recently Pamela Joseph Interior Design in New Milford and Birgitte Pearce Design in Montclair. I have also been able to take on some clients of my own, as I have built relationships with a few contractors who refer me to their clients. I am currently sourcing FF&E (furniture, fixtures, and equipment) for a law firm re-design in Morristown.
Describe your design process.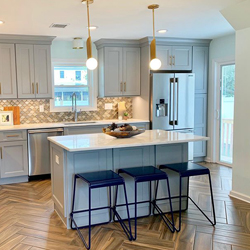 I mainly work on high-end residential projects. Many of the design firms that I have worked with are design-build firms, meaning we work with the clients from breaking ground on the project to the finishing touches of staging. Many of these projects go on for two years or more! I have been able to network with many local designers who have asked me to come work with them. In return, I have learned many different perspectives of design, which has helped me to grow immensely as a designer. 
What is your best advice for students who want to study Interior Design?
Be prepared to put in a lot of time and effort. This is not a major where you can slack off. Make sure you prioritize and use your time well. Time is everything when it comes to handing in projects and you must always be ahead of the game. You never want to be printing on the morning of presentations! Work hard on your projects to build your portfolio and it will help you land a great job after graduation. I promise you, all the late nights, and all the tears shed over a computer will all be worth it in the end!
What is the best way for students to create and market their brand as a designer?
You have to show clients or prospective employers how hard-working you are. All the talent in the world will only get you so far. You must also put yourself out there and network to meet not only other designers, but different trade specialist and vendors. These relationships will allow you to get the best products at great prices for your clients. Also be prepared to whip out your phone to show anyone and everyone your designs and be active on social media. Most importantly always be professional!
What's your advice for students balancing school, work, or other responsibilities?
You will be spending a lot of time working on your projects, but you must make time for yourself otherwise you will burn out. 
Who are your mentors and designers that you look up to, and why?
From my first class at Berkeley to my last semester, Professor Fong has always been there to help me and steer me in the right direction. He was a mentor to me from the start and I learned quite a bit from him over the past three years. My favorite designer is Kelly Wearstler. She has been successful in making herself a brand. Her designs are dramatic and unique, but also accessible.
Interior Design degree programs at Berkeley College focus on the creative and technical aspects of this exciting industry. Graduates are prepared with the necessary skills and practical knowledge to enter the industry in a range of roles. The Council for Interior Design Accreditation (CIDA) accredits the B.F.A. in Interior Design. To learn more about getting started in this exciting career field, visit BerkeleyCollege.edu.
On October 22, 2019, Berkeley College will host "Wine and Design," a hands-on introduction to Interior Design from 5:30 - 8:30 PM at the Paramus Campus (64 East Midland Avenue, Paramus, NJ). During these fun, informative evenings, you'll learn some basic skills from a professional interior designer while working on your very own project in our design labs. No experience necessary. Come on out and bring a friend! The event is FREE but seating is limited. Reserve your place today at BerkeleyCollege.edu/Design or call 800-446-5400 ext. RWD.
The views and/or opinions in this article are those of the individuals interviewed. The academic achievements and/or employment outcomes described in this article are specific to each individual and are not a guarantee of similar results for past or current students. For up-to-date and detailed information, please visit BerkeleyCollege.edu and view our catalogs at BerkeleyCollege.edu/publications. 
Related Posts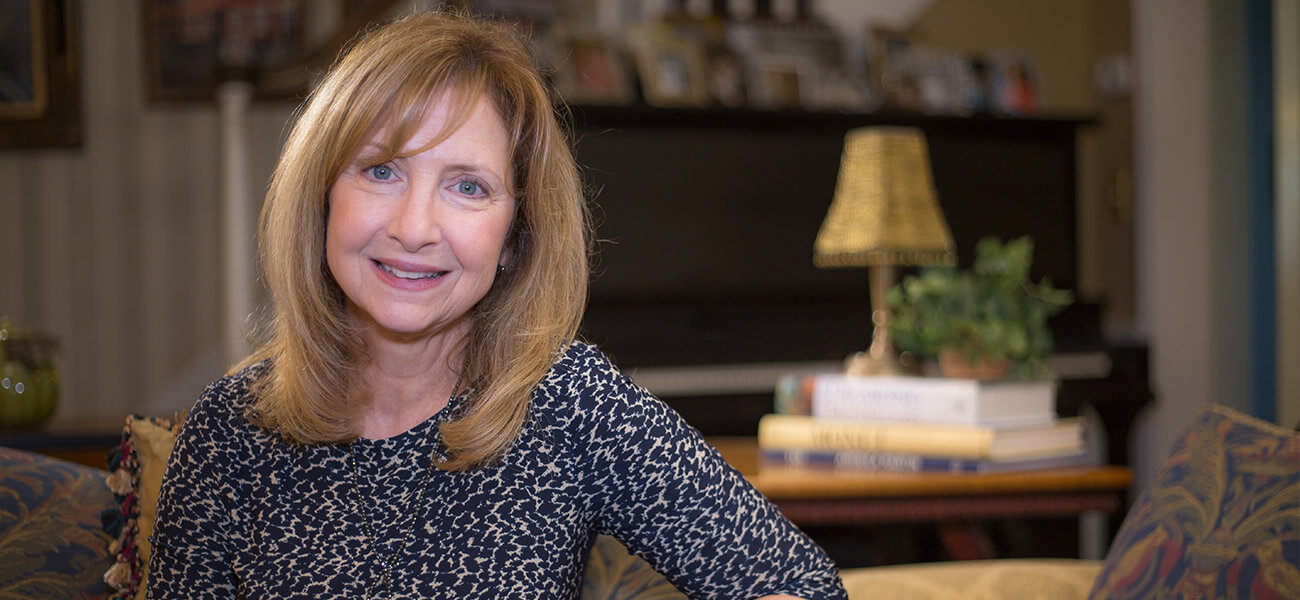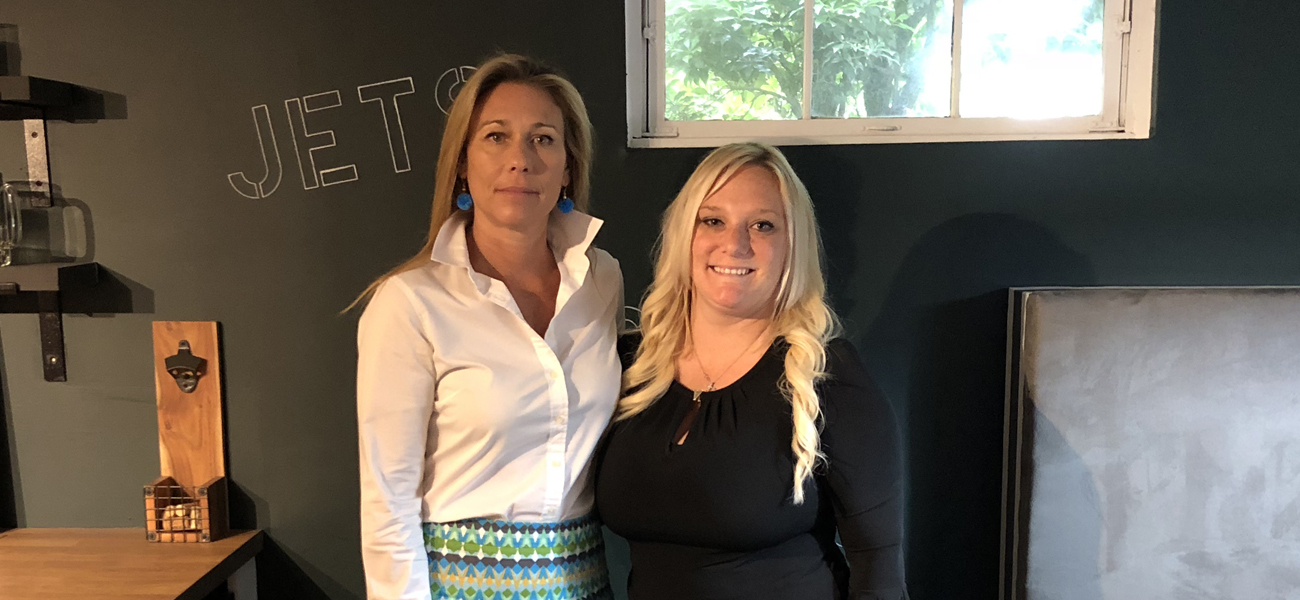 Alumni
Interior Design
Woodland Park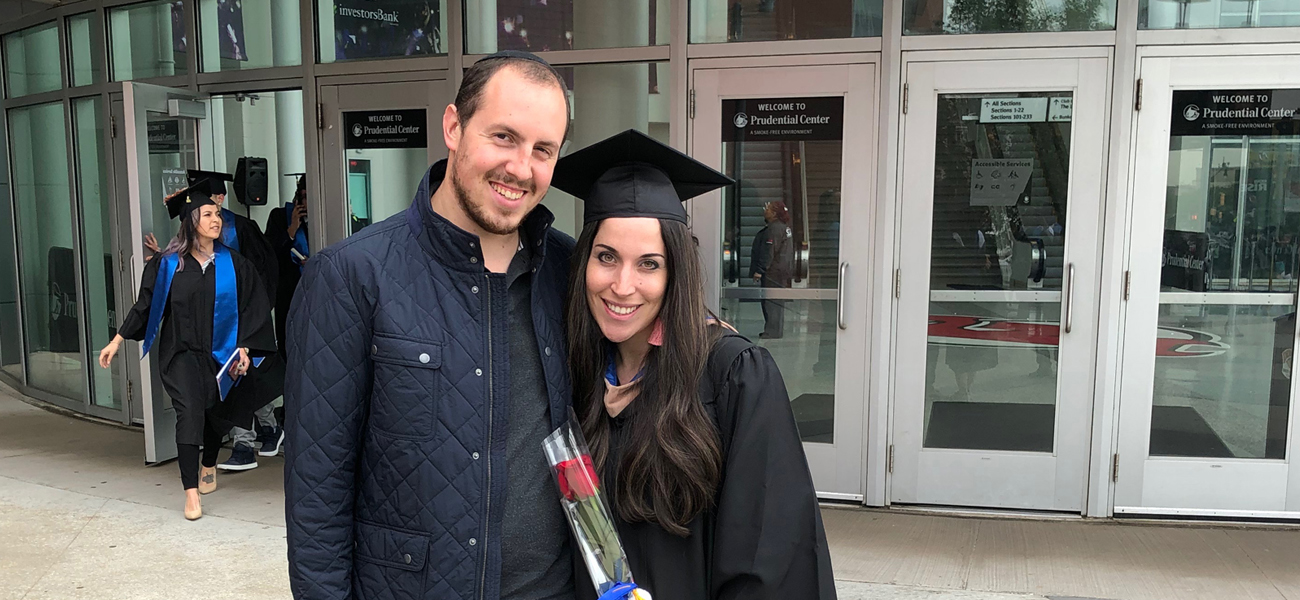 Alumni
Woodland Park
Interior Design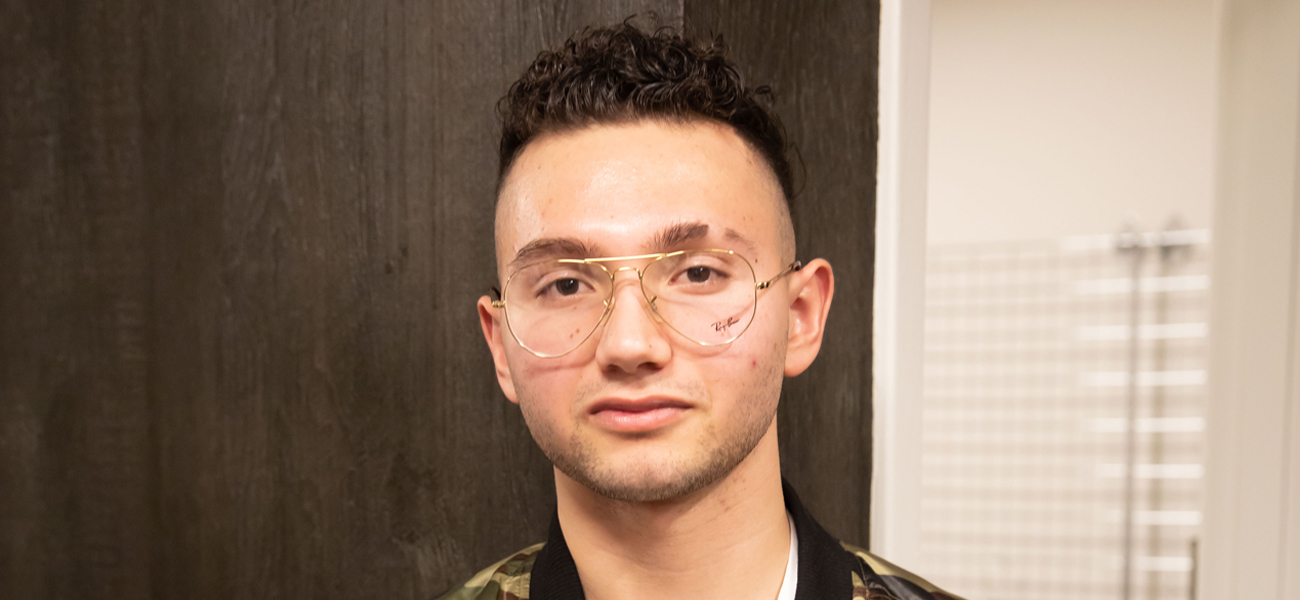 Woodland Park
Students
Interior Design