Berkeley College New Jersey is ranked among the Best Regional Colleges – North
James Thorpe
14 September 2020
In the recent U.S. News & World Report Best Colleges Survey, Berkeley College New Jersey is ranked among the Best Regional Colleges – North. It's not the first time that Berkeley has been recognized by this leading authority on higher education—U.S. News & World Report has also listed Berkeley among the nation's best online programs for seven consecutive years.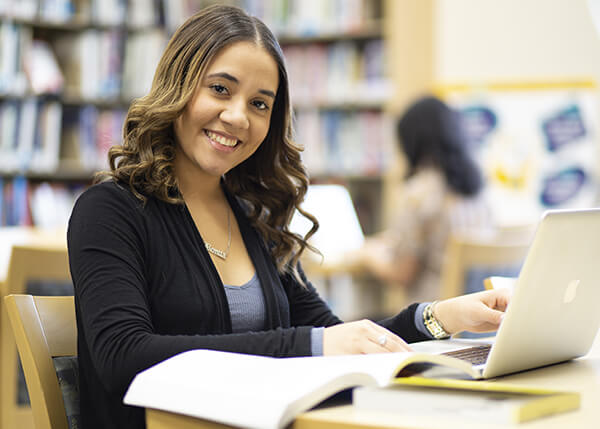 Recognized in multiple categories
Berkeley College New Jersey is also included on the Economic Diversity and the Least Debt Lists published by U.S. News & World Report. The Economic Diversity List shows the percentage of undergraduates receiving Federal Pell Grants at schools. The Least Debt List indicates which Bachelor's degree graduates of 2018 carried the lightest debt loads. The data includes loans taken out by students from the federal government; private loans, state and local government loans, and loans directly to parents are not included.
Committed to career-focused education
"We are proud to have our on-site programs also recognized by U.S. News & World Report," said Michael J. Smith, President of Berkeley College. "We are committed to providing the same quality, career-focused education to all of our students—whether they study in person, online, or through a combination of both, particularly during this unique time."
President Smith continued, "We are equally pleased to be included on the Economic Diversity and Least Debt Lists. Berkeley has historically had a diverse student population, which contributes to a holistic educational experience for every student. We recognize that a college education is a significant investment. Berkeley strives to keep our programs affordable. We also require financial literacy training to assist our students when making important life decisions. For nearly 90 years, Berkeley has helped students overcome challenges in their path to the graduation stage and successful careers. We appreciate the recognition of these efforts by U.S. News & World Report and look forward to continuing to fulfill our mission in the communities we serve."
To learn more about the U.S. News & World Report Best Colleges Survey, as well as degree and certificate programs at Berkeley, visit BerkeleyCollege.edu.
The views and/or opinions in this article are those of the individuals interviewed. The academic achievements and/or employment outcomes described in this article are specific to each individual and are not a guarantee of similar results for past or current students. For up-to-date and detailed information, please visit BerkeleyCollege.edu and view our catalogs at BerkeleyCollege.edu/publications. 
RELATED POSTS