Women's History Month: The past, present, and future of women at Berkeley College
James Thorpe
31 March 2021
During March, Berkeley College proudly recognizes Women's History Month—after all, the College began as a school strictly for women. But as Berkeley celebrates its 90th year, it's quite obvious that the roles, perspectives, and aspirations of women have—and continue to—evolve.
A rich history of education for women
It was 1931, in the midst of the Great Depression, when Berkeley was established as a private institute dedicated to training women for executive secretarial careers. Just four years later, Berkeley established a two-year course, "Academic–Secretarial for College Credit." Word of the value of a Berkeley education spread quickly, and in 1936, our institution opened a second location in New York City, right next to Grand Central Station. During the World War II era of the 1940s, women were needed in the workplace in unprecedented numbers, and Berkeley was there to help them succeed.
Celebrating the accomplishments of women
Much has changed over the years at this nationally recognized institution, including the transition to a coed college. In celebration of Women's History Month, a series of women speakers will be presented during March, in addition to events such as a Women's History Summit and a co-sponsored event with the Newark Regional Business Partnership. We also recently spoke to women with a range of connections to Berkeley College.
Paving the way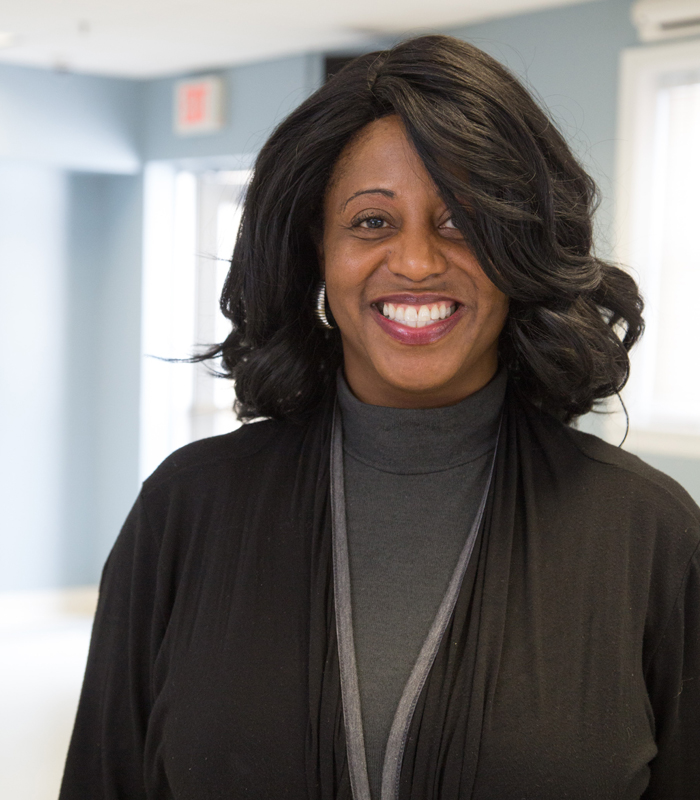 "I'm filled with excitement and intrigue as we enter uncharted waters filled with hope and optimism," said Dr. Dallas Reed, Vice President of Student Development and Campus Life at Berkeley College. "It's so important that women of today have a more meaningful presence and a more valued voice. It's also important that I understand that as I pave the way for others, I'm standing on the shoulders of the women who came before me."
Dr. Reed continued, "I also genuinely believe that Berkeley College understands the value of the voice of women. Today and throughout the history of the College, women have held senior management positions in all aspects of the College's operations."
Recognizing opportunities and achievements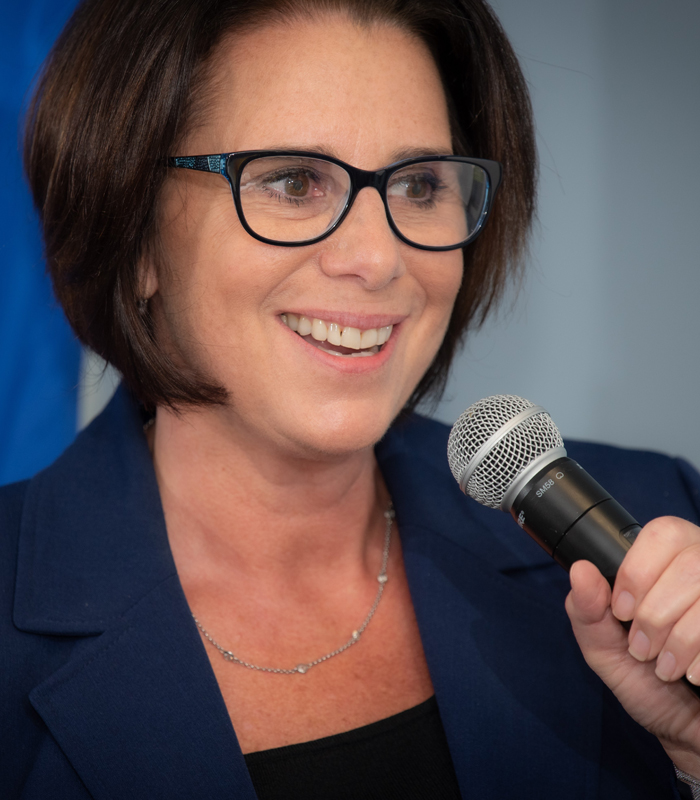 Dr. Diane Recinos is an outstanding example of someone who has made her mark on many areas of Berkeley. She joined the College 29 years ago as Director of Financial Aid at the Woodbridge, NJ campus. Since then, she has served in numerous positions, including Director of PeopleSoft Development, Business Systems Analyst, Campus Operating Officer for the Woodbridge and Woodland Park campuses and Senior Vice President of Enrollment Management, before taking on her current role of Senior Vice President of Student Success.
Dr. Recinos credits a program called "Leadership Berkeley" with helping to inspire women—and men—to reach higher. "Individuals in the program had a coach and a mentor to provide guidance and help participants in their careers at Berkeley."
The future of women in technology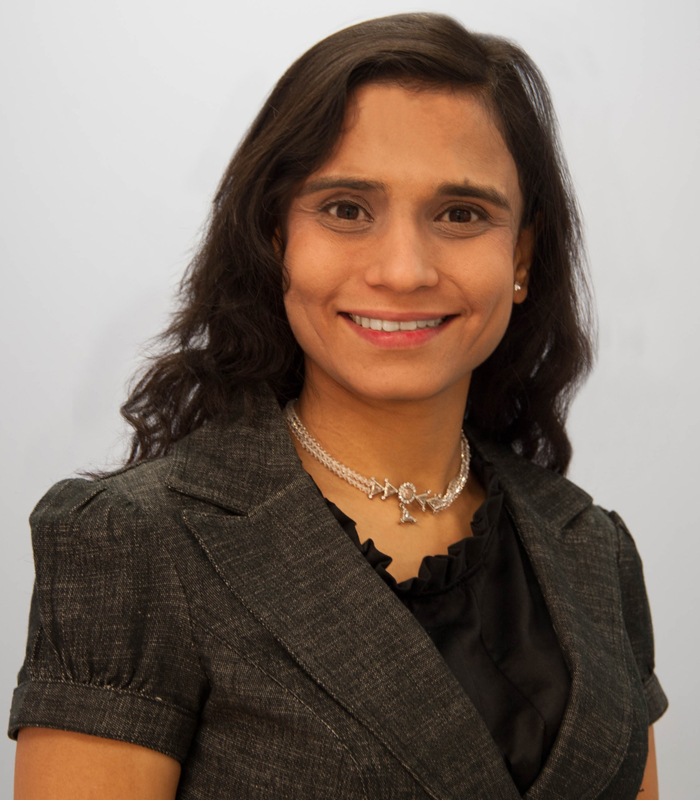 Dr. Darshan Desai agreed on the importance of mentorship. "I've been very fortunate to have had some wonderful mentors who have helped me through many of the struggles that so many women face," she said. As Chair of Berkeley's Business Data Science degree program, Dr. Desai has achieved great success in a traditionally male-dominated field. "Even at a young age, I used to be among the one or two girls in the Math Club in school," she remembered. " I like to see that change, I like to see more diversity, more girls, women, and people from different genders exploring  STEM fields, more specifically the fast-growing fields of data science and artificial intelligence."
Reducing the gender gap in STEM (Science, Technology, Engineering, and Math) is one area where Dr. Desai hopes to see significant change. "Even though stereotypes are being challenged, it's important to encourage women to pursue their passion, no matter what it is," she emphasized. "It's critical that we eliminate the mental blocks and biases as early as possible. Exposing girls to the challenging courses they've traditionally shied away from, that could be a real game-changer. Strive to be part of something bigger without worrying about leaving your comfort zone. And, don't limit yourself by  believing that there is something you just can't do."
There's still much work to be done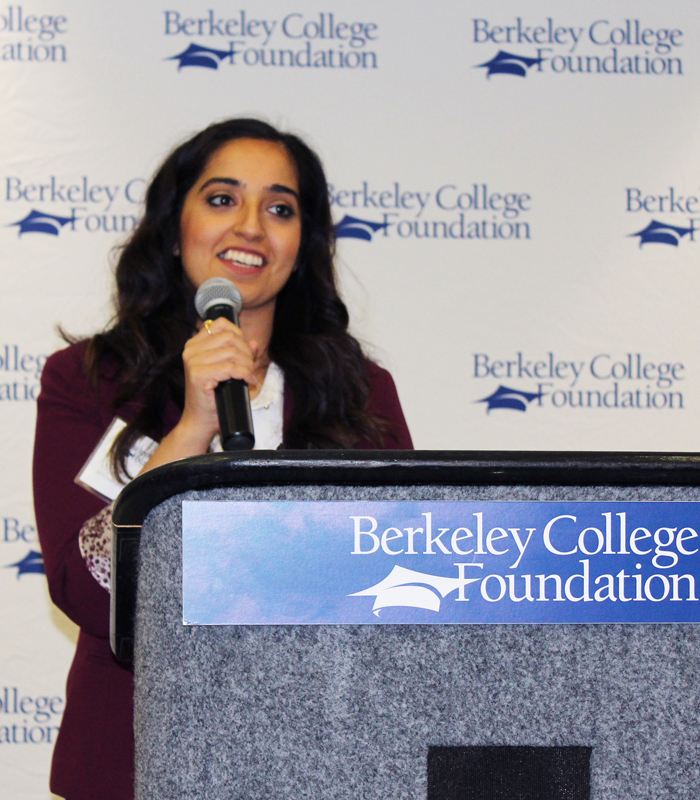 Dipexa Gandhi, a Financial Literacy Advocate at Berkeley who also serves as Executive Director of the Berkeley College Foundation, also noted that strides are being made toward gender equality, particularly for women of color. She also pointed out that there is still a long way to go. "Considering that the workforce is comprised of more than 50 percent women, I hope to see more women in leadership positions in more industries."
Ms. Gandhi also noted that Berkeley has done "a great job of matching leadership positions to the student body," which is currently 68% female at the College. "It's important for students to see that Berkeley has also taken an active role by creating a Diversity, Equity & Inclusion Task Force. It inspires students to see that real change is happening."
Overcoming obstacles
No stranger to obstacles, Shamira Drakeford is not only a proud graduate of the Berkeley Honors Program, she now works as a Government Relations Coordinator at the College, where she works with legislators and other elected officials at the federal, state, and local level.
Encouraged by change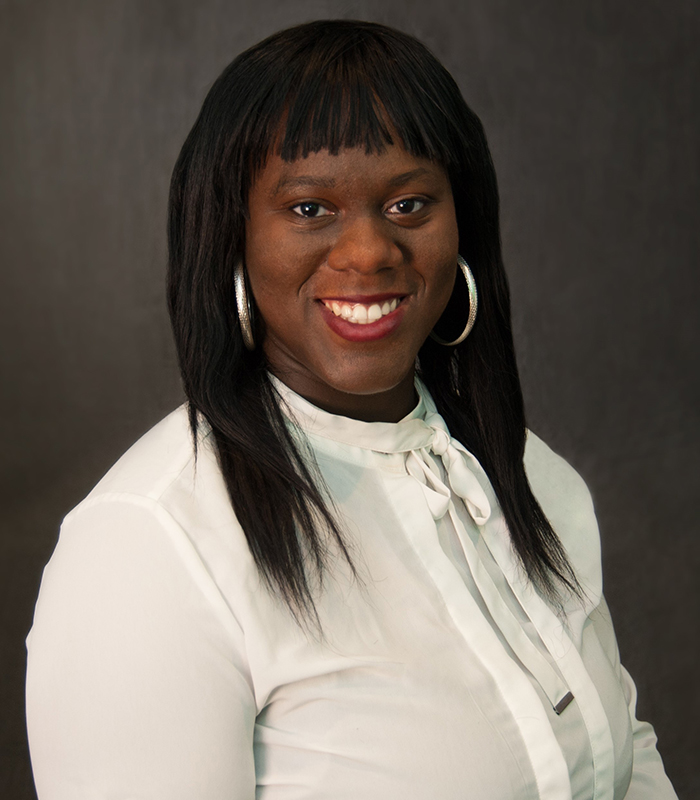 "The most important changes that I see happening for women are occurring right in my arena," said Ms. Drakeford. "The political world is getting a makeover and I am here for it! In 2018, we saw history being made for women in Congress during mid-term elections. Currently, the most obvious and important change has been the election of Vice President Kamala Harris. She is the first woman sworn in as VP and just like she mentioned in her speech, she may be the first woman in office, but she won't be the last. Many women, including myself, find this truly motivating."
Dr. Reed also reflected on the recent election, "To see a woman of color as vice president is something I never dreamed I'd see in my life. But that tells every little girl in the world that you can be anything—even more than you ever imagined! And never let anyone tell you there's anything you can't achieve."
Never giving up on your goals
"I began working at age 16 and did my best to show my professionalism, respectfulness, and leadership skills," Ms. Drakeford remembered. "I was promoted to shift manager at the age of 17. I knew that I had natural talent for leadership and management. I worked my way up. It was a combination of hard work, talent, and consistency. My journey has shaped my future and instilled the confidence in me to tackle anything I set my mind and heart to do."
She went on, "My advice for young women is to know who you are. Women take on so many roles in their life and don't even realize it. We are chefs to our families, maids to our households, nurses to our children, therapists to our friends, and the list goes on. However, when we know who we are, we put ourselves first and begin to make positive improvements on our personal and professional lives."
The importance of confidence and self-respect
Reflecting on opportunities for women, Dr. Recinos said, "Women need to have the confidence that they can do anything. Don't hold back and don't second-guess yourself." She went on, "Lead by example. Treat others the way you want to be treated and don't ask others to do what you wouldn't do yourself. Respect needs to be earned."
Students inspiring and supporting others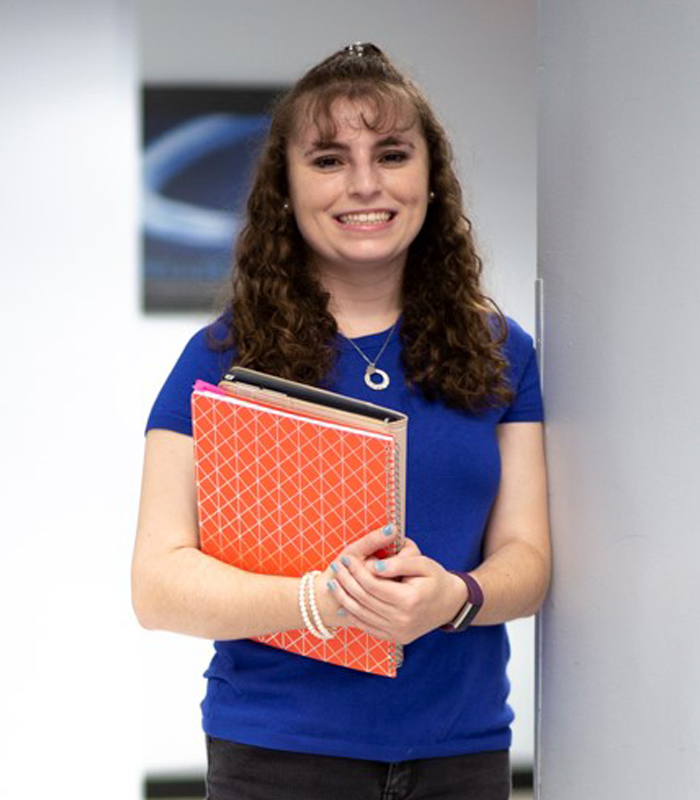 The future truly holds no limits for women like Audrey Carioti, a Fashion Merchandising and Management major at Berkeley who expects to graduate this May. As evidence to her work ethic, she is a past President of both the Student Government Association and the Fashion Club at the Woodbridge campus, she was Membership Outreach Chair of Berkeley's chapter of the National Society for Leadership and Success, she works as a peer tutor in the Center for Academic Success (CAS), she is currently interning with the Berkeley College Marketing department and works a part-time job as a sales associate—all in addition to her full-time course load. 
"Going into the competitive fashion field, which—like many industries—has been historically male-dominated, I feel that women need to work twice as hard to prove themselves, but I'm ready for it!" Ms. Carioti remarked. "I've learned that I'm so much more than just what's on my resume. The interpersonal skills that I've developed are so important—especially for women."
Looking to the future
When asked about important changes for women, Ms. Carioti responded, "Women are empowering others to accomplish their goals. And we'll continue to prove that we're so much more than just the way we look. Fortunately, Berkeley College is a very inclusive environment where students aren't limited by their gender, race, or ethnicity. This is only the beginning. Women of all ages should be inspired to reach for their dreams. Because at the end of the day, you're the only one who knows what you're capable of."
The views and/or opinions in this article are those of the individuals interviewed. The academic achievements and/or employment outcomes described in this article are specific to each individual and are not a guarantee of similar results for past or current students. For up-to-date and detailed information, please visit BerkeleyCollege.edu and view our catalogs at BerkeleyCollege.edu/publications. 
Related Posts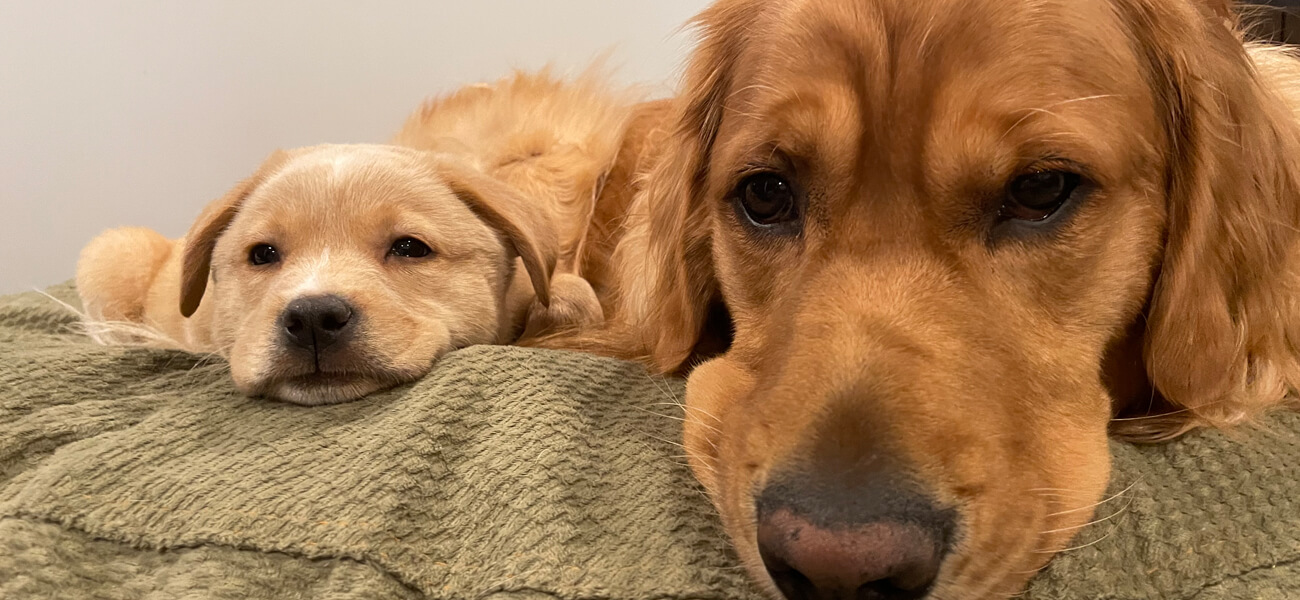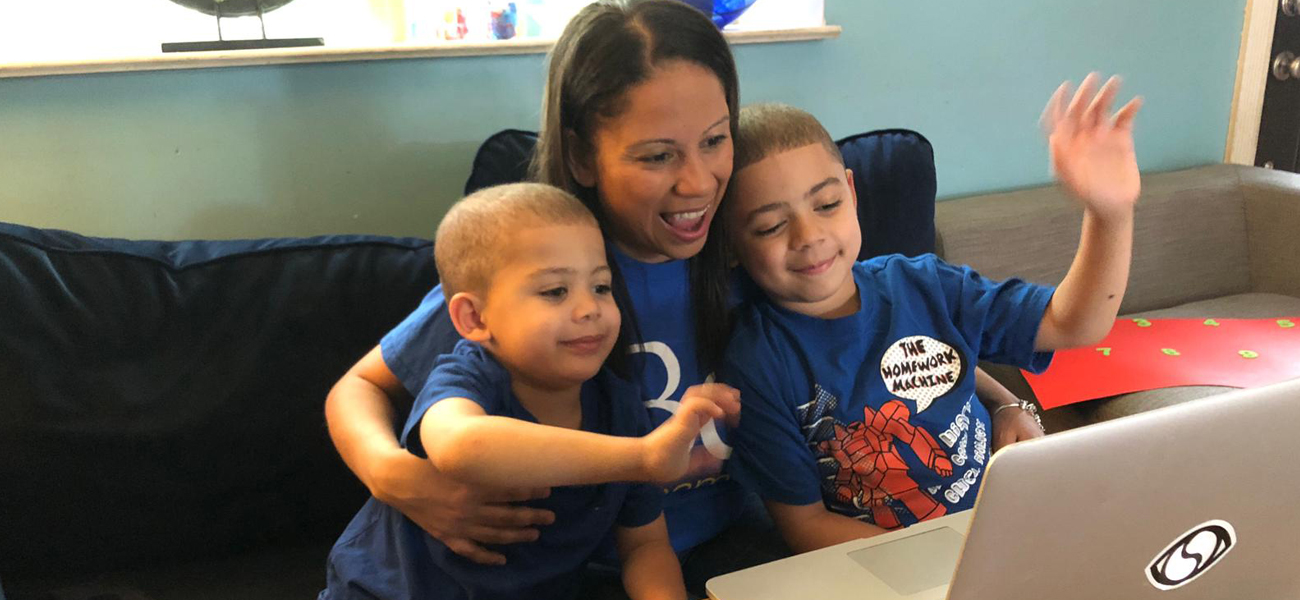 Faculty and Staff
Berkeley College Online
Honors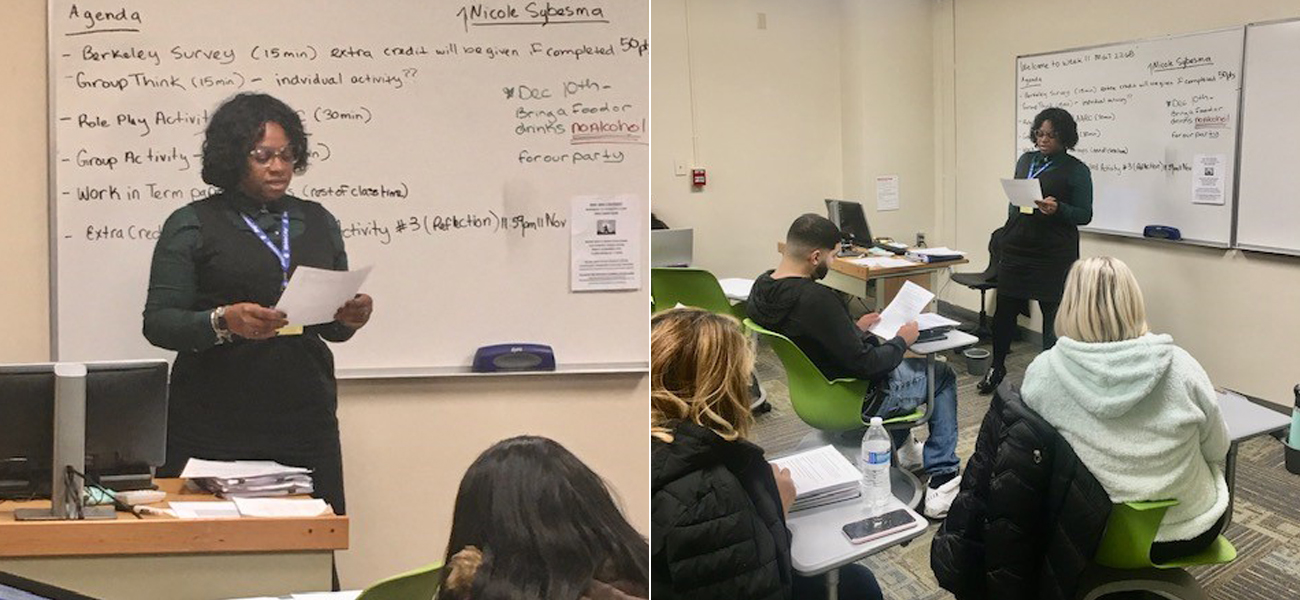 M.B.A., Management
Faculty and Staff
Alumni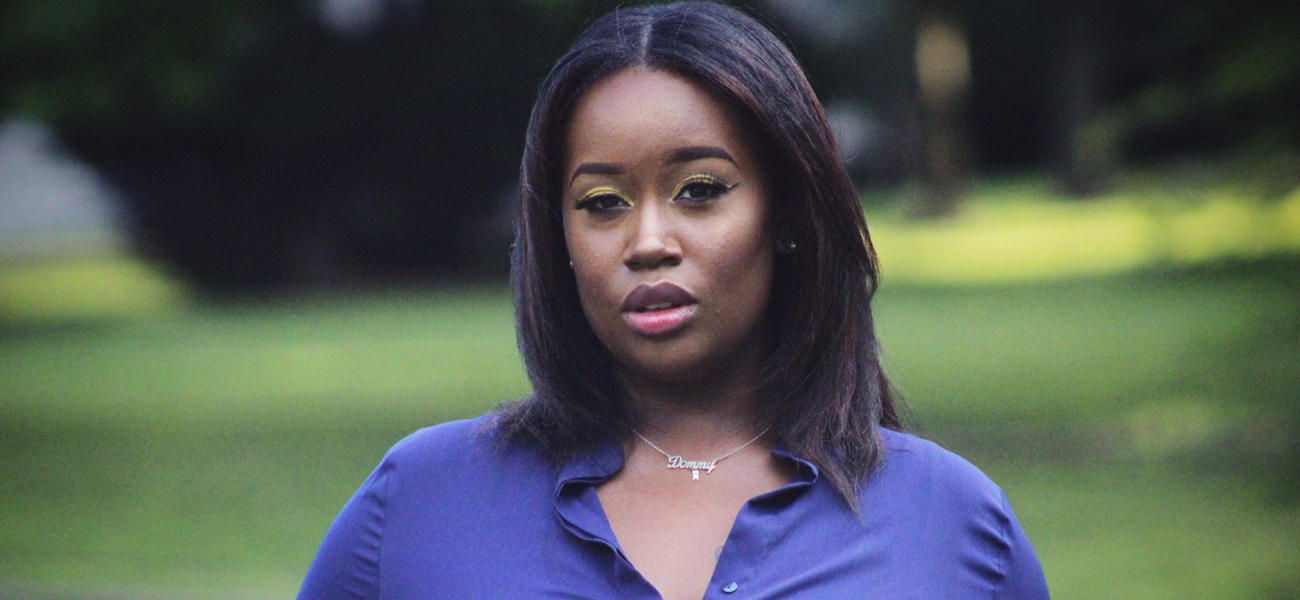 Faculty and Staff
Criminal Justice