Empowering lives for 90 years!
Berkeley College Delivers Snacks and Smiles to Students in Residence

FOR IMMEDIATE RELEASE
Sunday, March 1, 2020
BERKELEY COLLEGE STUDENT DEVELOPMENT AND CAMPUS LIFE TEAM DELIVERS SNACKS AND SMILES TO STUDENTS IN RESIDENCE AT WHITE PLAINS, NY, CAMPUS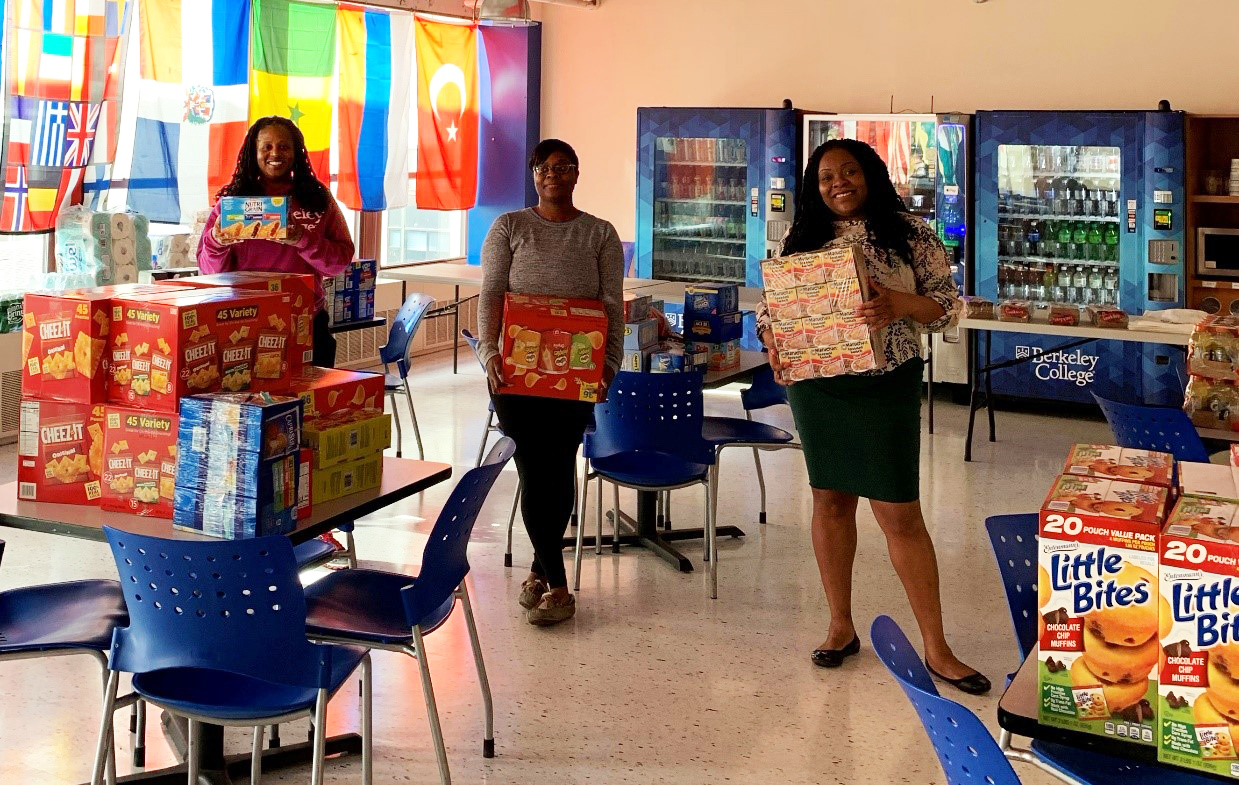 Photo Caption: A collaborative effort by Berkeley College brought food and snack items for international and domestic students who live in residential housing at the campus in White Plains, NY, to make their stay more comfortable. A number of students are unable to return to their home countries due to travel restrictions related to coronavirus COVID-19. "Berkeley College is committed to supporting our students who are unable to return home at this time," said Dallas Reed, PhD, Vice President, Student Development and Campus Life. "This is an effort to ease things up a bit and to let our students know we are in this together." Students will each receive a bag of snacks that includes Cheez-Its, Rice Krispies Treats, granola bars, Little Bites, cereal, soup, macaroni and cheese and other treats – the ultimate comfort food package.
All Berkeley College classes, events and student services are under way virtually. To read more about Berkeley College's response to the coronavirus COVID-19, click here.