JPMorgan Chase Leader Joyce Chang Inspires at Berkeley College Virtual Forum on Women Entrepreneurship

FOR IMMEDIATE RELEASE
Tuesday, October 13, 2020
 JPMORGAN CHASE LEADER JOYCE CHANG INSPIRES AT BERKELEY COLLEGE VIRTUAL FORUM ON WOMEN ENTREPRENEURSHIP


COVID-19 Crisis Presents Challenges for Women-Owned Businesses, but Also Opportunities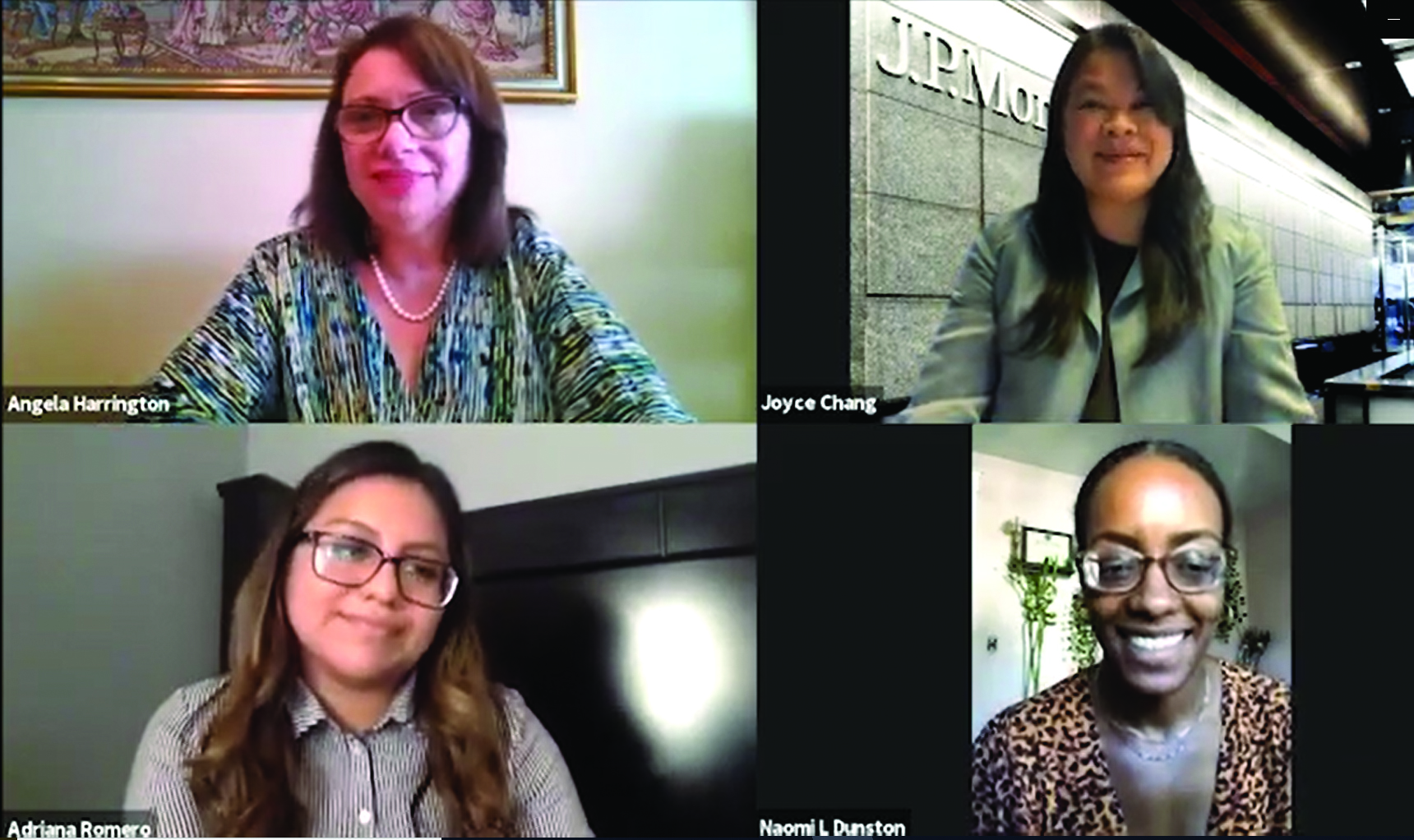 "You have to see hurdles as opportunities to grow, and a crisis is an opportunity to set a new precedent."
– Joyce Chang, Chair, Global Research, JPMorgan Chase

Share the News:  @BerkeleyCollege  @JPMorgan  @CityAndStateNY  #WE2020
In an inspiring and candid keynote, Joyce Chang, Chair, Global Research (photos, top right, and below), JPMorgan Chase, emphasized the COVID-19 crisis is an opportunity to build new coalitions and adapt to new sources of information, whether it is through research analysis at a top bank or supporting social activism in the community.
"The awareness of inequalities and the acknowledgement there is no room for complacency has never been greater. Women and minorities are more vocal now than they've ever been," said Chang. "A crisis is a time to set new precedents."
Chang spoke during Change Leaders: Recalibrating the Future, a forum hosted by Berkeley College in celebration of Women Entrepreneurship 2020 that brought more than 400 participants together virtually to share women's points of views from government and all sectors of business on October 7, 2020. This is the sixth consecutive year Berkeley College has hosted the event.
Chang is one of the most influential women in finance and one of the rare women narrowing the equity gap on Wall Street, said Angela Harrington, Vice President, Communications and External Relations (photo, top left), and founder of Women's Entrepreneurship Week at Berkeley College. Chang spoke at the invitation of Angelica O. Tang, a Berkeley College trustee and senior advisor of Asia Value Advisors.
Chang referenced Wall Street icon Mellody Hobson, who garnered headlines a day after the event by making the lead gift to establish a new residential college at Princeton University, her alma mater. Hobson College will be Princeton's first residential college named for a Black woman.
"We recently had our women's network and one of our board members, Mellody Hobson, said the one thing she knew she could do is she knew she could outwork everyone else. There is no substitute for hard work and preparation and knowing your business," said Chang.
Chang gave tips to Berkeley College students about what it takes to land a seat at the table, and helped the event's attendees who are businesses or nonprofits understand how to manage in a time of uncertainty during the coronavirus pandemic.
Chang noted the growing influence of women in politics, including the "pink wave" when a record-breaking 131 women were elected to Congress in the 2018 midterms. While there are still relatively few women in the C-suite, there are improvements at the board level where females for the first time exceed 20% of director seats among Russell 2000 companies. "Women still, to put it like Alexander Hamilton did, need to be in the room where it happens," said Chang.
Yet challenges remain, especially for women who own businesses and whose challenges are exacerbated by the COVID-19 crisis. Women have lower access to external financing, receiving only 18% of their financing externally, and self-financing most of their capital needs as a result. Women-owned businesses have 34% lower first-year revenues than male-owned businesses.
To combat these challenges, JPMorgan offers groups like "Women on the Move" and Asian-American network "Asian and Pacific Islanders Reaching for Excellence (AsPIRE)." Beginning in 2019, JPMorgan made a multiyear commitment to lend $10 billion to women-owned businesses, loaning $3.76 billion last year.
Chang also explained how COVID-19 has changed research analysis. "Traditional data sources were not timely enough, and they did not give us the kind of information we needed, given how quickly this crisis broke out," said Chang. "We began relying more on real-time data and creating our own trackers." The company's COVID-19 trackers follow health care development, vaccine development, the global curve of the pandemic and also use mobility data to track how people are spending money.
Chang noted she is impressed with the resilience of young people and has so much faith in the generation coming out of college. In an exchange with two students, Naomi Dunston (photo, bottom right), Class of 2021, and Adriana Romero (photo, bottom left), Class of 2020. Chang provided insight about how women can excel, personally and professionally. On the personal side, Chang emphasized the importance of financial health and literacy through tools such as JPMorgan's Autosave that helps its one million users set aside funds for big purchases.
When Dunston asked how women can increase their earnings compared to men, Chang talked about the importance of retaining women as they are on the cusp of taking front-office roles through programs such as JPMorgan's VP Academy so women can exude confidence that they should be given more responsibility. Finally, Chang encouraged the two students to stay very current on the tech skills they need to be competitive in the workplace.
In the lively exchange, Chang asked the students for advice on how companies can recruit and retain diverse talent. Both students emphasized the importance of social media with Dunston saying companies should be a little untraditional. "Engaging online with a lot of people in higher positions, such as yourself, can give the students a leg up, as well as the corporations get to know who they are hiring and the things they are interested in doing," said Dunston.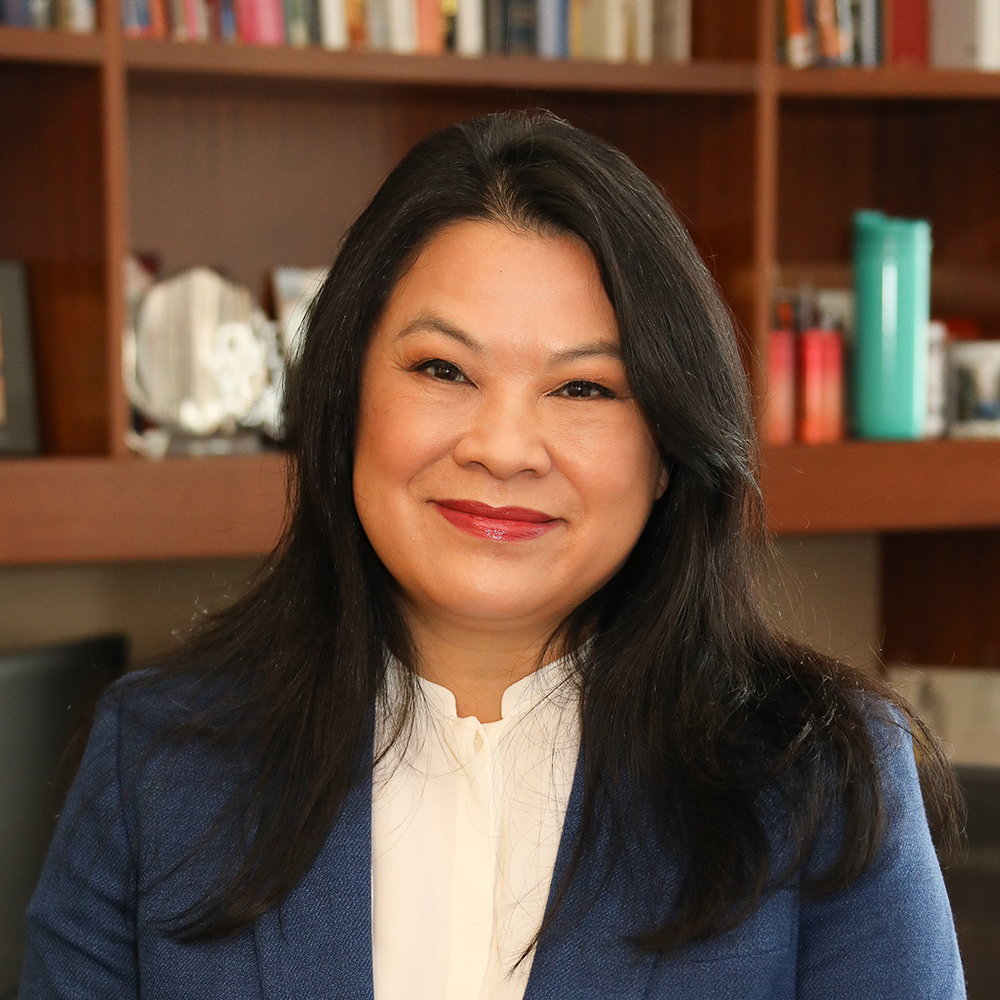 To see a video recording of the keynote speaker session with Joyce Chang, click here. To stay abreast of additional news about Women's Entrepreneurship at Berkeley College click here.
About Berkeley College
Berkeley College, founded in 1931, is a career-focused institution accredited by the Middle States Commission on Higher Education that offers students Master's, Bachelor's, and Associate's degree and Certificate programs in more than 20 career fields. The College also offers continuing education programs to enhance career credentials.
Berkeley College has campuses in Midtown Manhattan and White Plains, NY, as well as in Newark, Paramus, Woodbridge and Woodland Park, NJ, with more than 4,900 students enrolled. In addition, Berkeley College Online® serves a global population. U.S. News & World Report has named Berkeley College among the Best Colleges for Online Bachelor's Programs and among the Best Online Bachelor's Programs for Veterans, for seven consecutive years. The website address is www.BerkeleyCollege.edu
The mission of Berkeley College is to empower students to achieve lifelong success in dynamic careers.