Juneteenth Events at Berkeley College Acknowledge the Story and Legacy of African Americans

FOR IMMEDIATE RELEASE
Wednesday, June 23, 2021
JUNETEENTH EVENTS AT BERKELEY COLLEGE ACKNOWLEDGE
THE STORY AND LEGACY OF AFRICAN AMERICANS 
"What this all means to America is that we must not forget our past if we are going to spring toward a future."
– Adrian Council, Sr., Publisher and CEO of The Positive Community magazine (pictured above)
Share the News: @BerkeleyCollege #Juneteenth 
As part of its commemoration of Juneteenth, Berkeley College hosted special events last week that acknowledged the legacy of African Americans in the United States. 
In addition to observing Juneteenth with a campus-wide closure on Friday, June 18, 2021, Berkeley College hosted a webinar on June 17, 2021, titled "A Conversation with Adrian Council, Sr.: The Significance of Juneteenth," featuring Adrian Council, Sr., Publisher and CEO of The Positive Community magazine. The event was open to students, staff, alumni and members of the community at-large. Council presented a video titled "We've Come This Far by Faith: The African American Cultural Narrative," which details the contributions of African Americans in music, business, education and popular culture, as well as the importance of telling the story of African American resiliency. 
"(Juneteenth) is an opportunity for us to realize that we, too, have a claim on the American dream," Council said. "What this all means to America is that we must not forget our past if we are going to spring toward a future," he said.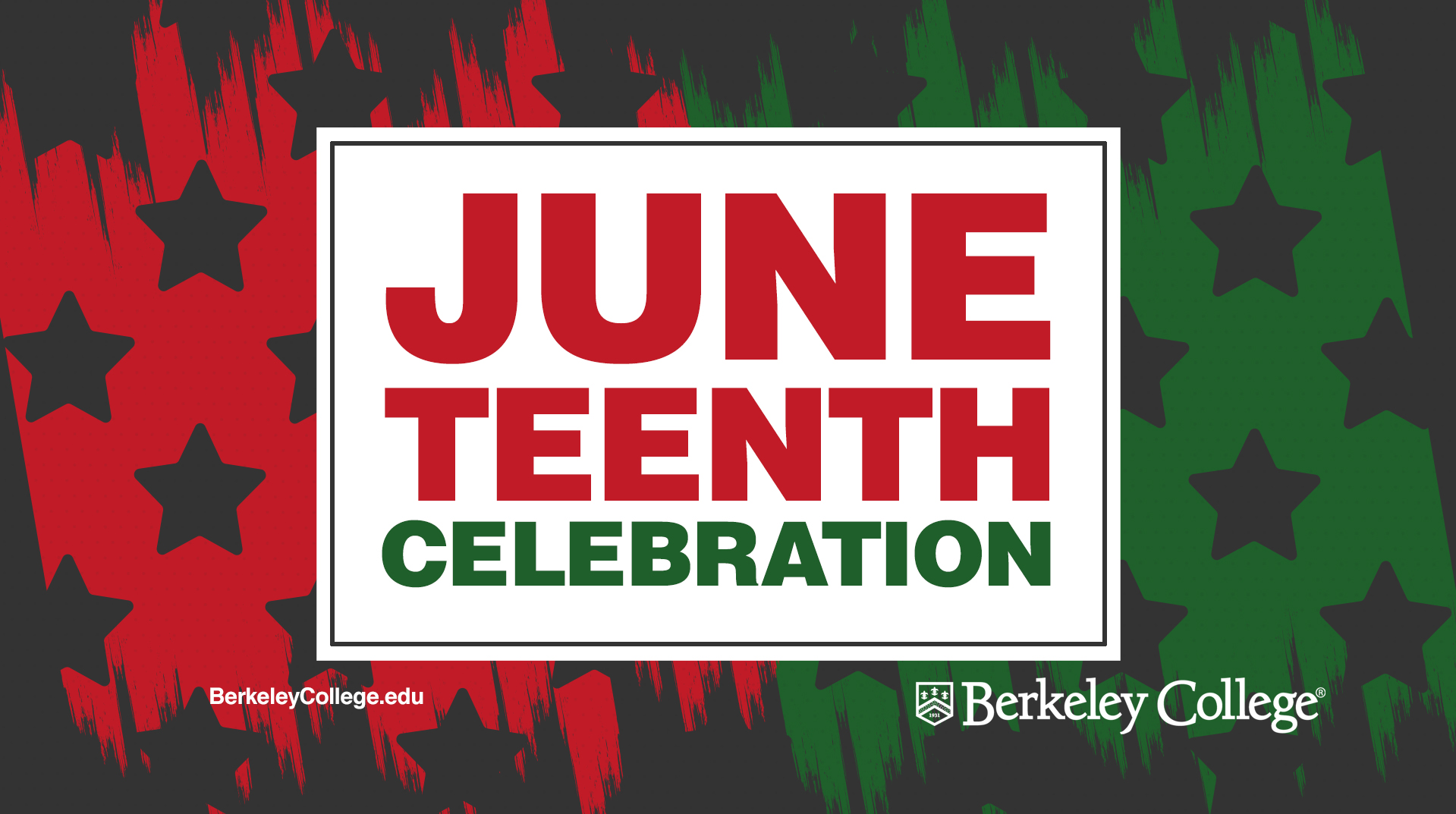 Berkeley College also hosted "Protecting Our Black Women: Human Sex Trafficking" on June 15, 2021. Students Rebekah Andrews-Brannock and Cadjnie Cameau and alumna Keyry Broncano shared their research on sex trafficking that recently was awarded an honorable mention at the Black Inventors Hall of Fame Collegiate Challenge, hosted in Tulsa, OK. 
The College's decision to close campuses for the Juneteenth observance was made on the recommendation of its Diversity, Equity and Inclusion Task Force in November 2020. 
The Juneteenth holiday commemorates the liberation of enslaved Americans and is celebrated annually on June 19. Juneteenth became the country's 11th federal holiday when legislation was signed into law by President Joe Biden last week. 
Berkeley College celebrates its 90th anniversary in 2021. The theme commemorating this milestone is "Empowering Lives for 90 Years!" Visit the 90th Anniversary webpage for more information. 
About Berkeley College 
Berkeley College, founded in 1931, is a career-focused institution accredited by the Middle States Commission on Higher Education that offers students Master's, Bachelor's, and Associate's degree and Certificate programs in more than 20 career fields. The College also offers continuing education programs to enhance career credentials. 
Berkeley College has campuses in Midtown Manhattan and White Plains, NY, as well as in Newark, Paramus, Woodbridge, and Woodland Park, NJ, with more than 4,900 students enrolled. In addition, Berkeley College Online® serves a global population. U.S. News & World Report has named Berkeley College among the Best Colleges for Online Bachelor's Programs and among the Best Online Bachelor's Programs for Veterans, for eight consecutive years. The website address is www.BerkeleyCollege.edu. 
The mission of Berkeley College is to empower students to achieve lifelong success in dynamic careers.