Berkeley College Announces New York State Assemblywoman as Keynote Speaker at "The Future is Women" Summit

FOR IMMEDIATE RELEASE
Tuesday, October 19, 2021
BERKELEY COLLEGE ANNOUNCES NEW YORK STATE ASSEMBLYWOMAN AS KEYNOTE SPEAKER AT "THE FUTURE IS WOMEN" SUMMIT
Women's Entrepreneurship Week Brings Together Influential Leaders in Public Health, Business, Government, Social Justice, Entertainment and Media on October 19, 20 and 21, 2021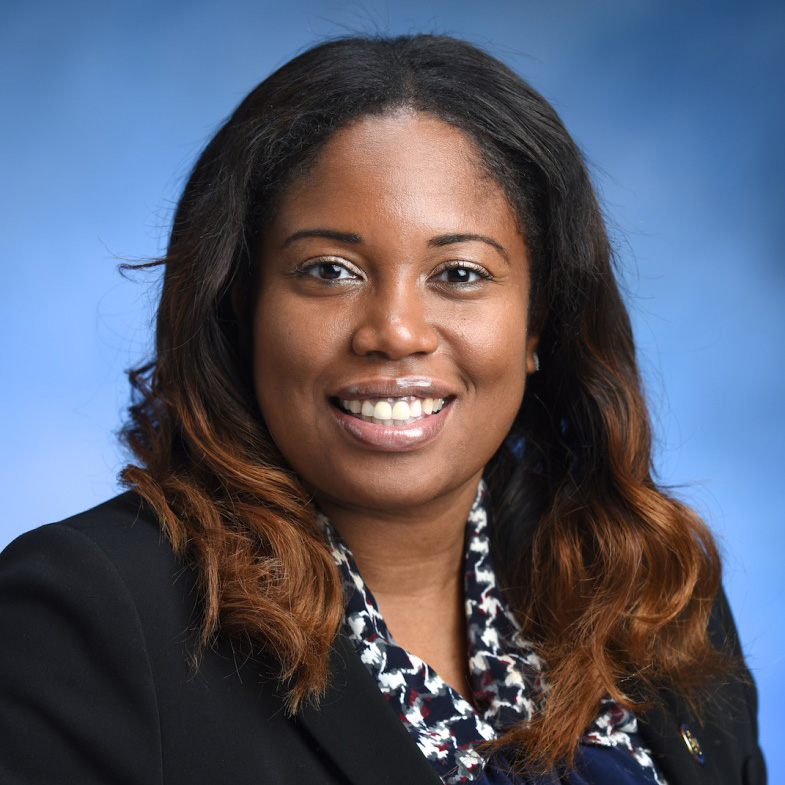 Photo Caption: The Future is Women: Berkeley College Women's Entrepreneurship Week 2021, will include a keynote by Kimberly Jean-Pierre, New York State Assemblywoman, District 11 (above), on Wednesday, October 20, 2021, at 12 p.m.
Share the News: @BerkeleyCollege @Kimjeanpierre #WEW2021
Berkeley College's annual Women's Entrepreneurship Week (WEW), "The Future is Women," which will be hosted as a hybrid event from October 19 to October 21, 2021, will include a keynote by Kimberly Jean-Pierre, New York State Assemblywoman, District 11, on Wednesday, October 20, 2021, at 12 p.m.
Jean-Pierre, who was elected in the 2014 General Election, serves the 11th Assembly District. The daughter of Haitian immigrants, Jean-Pierre has a history of public service in the Long Island region. Prior to being elected to the State Assembly, she was the Director of the Town of Babylon's Wyandanch Resource Center. She also worked as an aide to both Suffolk County Legislator DuWayne Gregory and former Congressman Steve Israel, as well as Vice President of Properties at the Town of Babylon Industrial Development Agency.
Jean-Pierre Chairs the Libraries and Education Technology Committee and sits on the Education Committee, the Corporations, Authorities and Commissions Committee, the Children and Families Committee and the Banks Committee. She was recently elected Chair of the bipartisan Legislative Women's Caucus and is also part of the Black, Puerto Rican, Hispanic and Asian Legislative Caucus. Click here to read more of Jean-Pierre's bio.
Critical Conversations with Inspiring Leaders, Networking and More
Berkeley College's WEW brings together a wide range of diverse influencers in government, business, social justice and media to share resources for success in rebuilding the economy, fixing the broken rungs of the career ladder, and converting pivotal moments into opportunities.
Now in its seventh year, the 2021 summit will feature many prominent leaders effecting change in New York and beyond, and incorporate networking opportunities for students, young professionals and seasoned industry leaders. Additional keynote speakers include Juanita N. Holmes, Chief of Patrol, New York Police Department; Barbara Sampson, MD, PhD, Chief Medical Examiner, City of New York; Grace Meng, United States Congresswoman, 6th Congressional District of New York; Alessandra Biaggi, Senator, New York State; and Jessica Ramos, Senator, New York State. Virtual panels will discuss equity, inclusion and the future of New York's economy; women's rights and overcoming barriers to equality; and an introduction to global media influencers. An in-person Women's Empowerment Awards ceremony will also take place at Berkeley College's Midtown Manhattan, NY, campus (3 East 43rd Street, New York, NY) on Wednesday, October 20, 2021, from 5 to 7 p.m., honoring more than 100 women who have spoken at Berkeley College WEW events since 2015.
Click here to register for The Future is Women: Berkeley College Women's Entrepreneurship Week 2021.
Click here to learn more about the event, including the full schedule, speakers list and sponsorship opportunities.
Berkeley College celebrates its 90th anniversary in 2021. The theme commemorating this milestone is "Empowering Lives for 90 Years!" Visit the 90th Anniversary webpage for more information.
About Berkeley College
Berkeley College, founded in 1931, is a career-focused institution accredited by the Middle States Commission on Higher Education that offers students Master's, Bachelor's, and Associate's degree and Certificate programs in more than 20 career fields. The College also offers continuing education programs to enhance career credentials.
Berkeley College has campuses in Midtown Manhattan, NY, and in Newark, Paramus, Woodbridge, and Woodland Park, NJ, with more than 4,000 students enrolled. In addition, Berkeley College Online® serves a global population. U.S. News & World Report has named Berkeley College among the Best Colleges for Online Bachelor's Programs and among the Best Online Bachelor's Programs for Veterans, for eight consecutive years. U.S. News & World Report named Berkeley College (NJ) one of the Best Regional Colleges in the North in its 2022 edition of the Best Colleges Survey. In 2021 Berkeley College (NJ) was also recognized for the first time as a Top Performer on Social Mobility among colleges in the region. The website address is www.BerkeleyCollege.edu.
The mission of Berkeley College is to empower students to achieve lifelong success in dynamic careers.