Berkeley College's Office of Disability Services and Office of Military and Veterans Affairs invite you to a Free Virtual Event
Heroes In Need Of Heroes and Their Stories
In honor of National Disability Employment Awareness Month, Berkeley College's fourth annual disability awareness event will be highlighting veterans with disabilities. This free virtual presentation titled "Heroes in Need of Heroes and Their Stories" will discuss the women and men of the United States military and their resilient journey through their military service, disability, and employment experiences. In this presentation, you'll:
Hear their personal stories, struggles, and challenges
Learn about their resources and support systems
Hear their advice for staying resilient
Question & Answer session to follow
Thursday, October 29, 2020
•

2:00 - 4:00 PM EST

•

A Berkeley College Zoom Webinar Event
2:00 PM - Welcome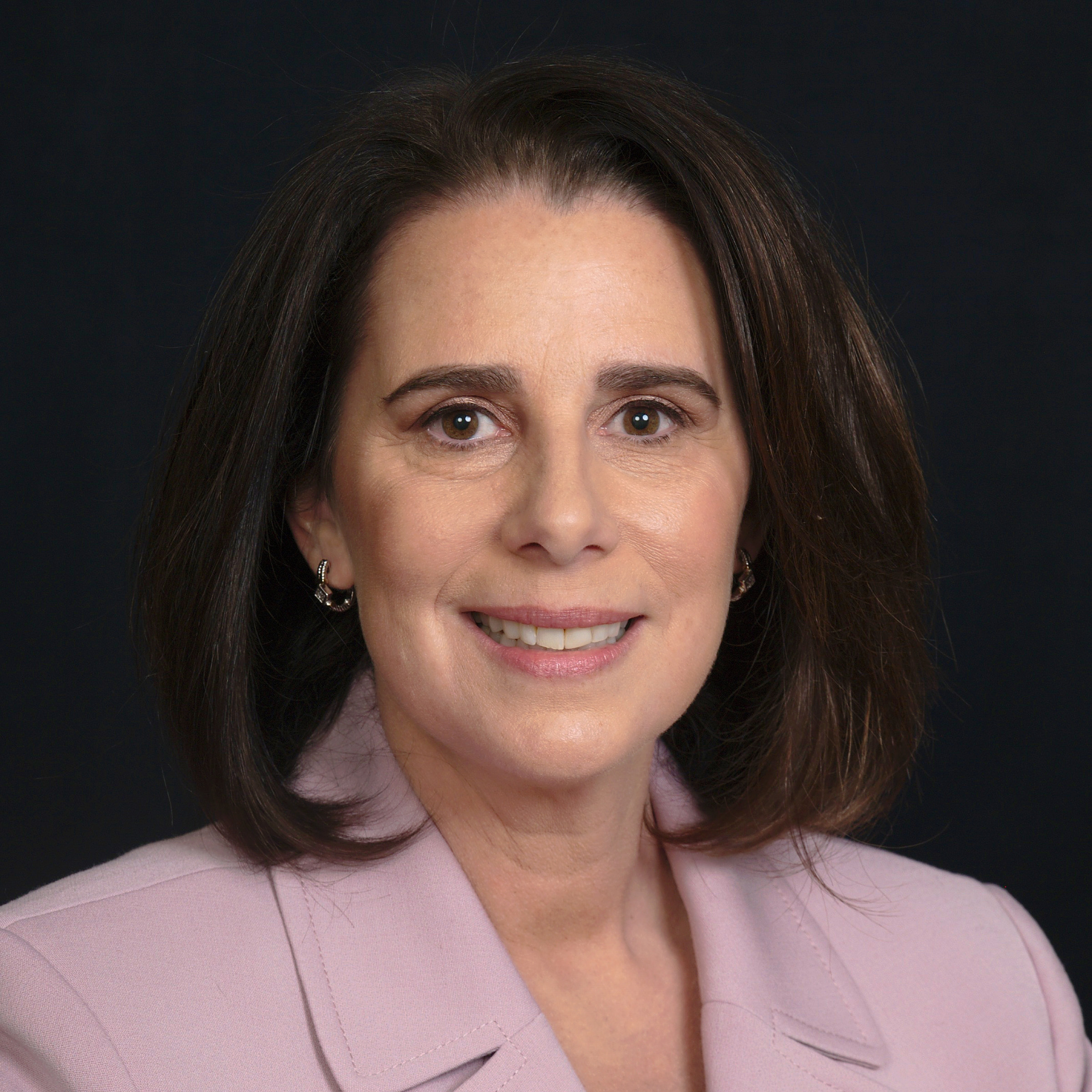 Diane Recinos, Ed.D.
Senior VP of Student Success
Berkeley College
Sharon McLennon-Wier, Ph.D., CRC, LMHC
Director of Disability Services
Berkeley College
Edward Dennis
AVP, Office of Military and Veterans Affairs
Berkeley College
2:10 PM - Elana Duffy, United States Army
After graduating from Cornell University with undergraduate and graduate degrees in engineering, Elana Duffy worked in civil and logic engineering briefly before deciding to enlist for active duty Army service in 2003. As both an interrogator and counterintelligence agent, she conducted multiple hostage rescue and strategic level intelligence operations, and eventually worked in an elite clandestine unit. Unfortunately, her career was cut short when she was injured in a roadside bomb attack in Iraq. Ms. Duffy was awarded the Purple Heart medal and returned to her home in New York City upon medical retirement in December 2012.
Upon returning to New York, Ms. Duffy volunteered for local, national, and international veterans' organizations including Team Rubicon, Team Red White and Blue, Mission Continues, NYC Veterans Alliance, Sierra Club Military Outdoors, and multiple others. She also assisted in the creation of a New York City-based non-profit charity to raise funds for Hurricane Sandy and other disaster relief efforts. In addition, she took on multiple organizational leadership roles (several of which she still maintains) and co-founded a successful content creation and consulting firm, www.presenttensellc.com. Intent on solving the problems of veteran reintegration and helping those suffering with depression, suicide, and homelessness, in 2015, Ms. Duffy rededicated herself to engineering, founding the electronic platform www.pathfinder.vet. This online community helps veterans and families discover and connect to the best resources in their local communities through crowd-sourced peer reviews, and provide analytic tools to municipalities, organizations, and donors looking to increase their impact on the veteran landscape. Ms. Duffy is an avid mountain and rock climber, dedicated social change advocate and the (very important) food provider to two old but exceedingly friendly cats.
2:25 PM - Earl Lundy, United States Army
Earl Lundy is a U.S. Army Veteran and Purple Heart recipient who served with the 82nd Airborne Division before medical retirement out due to injuries sustained overseas. His physical recovery was beyond challenging and over the next three years, he fought every day to regain the ability to walk, while battling permanent nerve damage, Traumatic Brain Injury (TBI), and Post-Traumatic Stress Disorder (PTSD). During that time Mr. Lundy retired and had difficulty transitioning out of the military, causing him to feel disconnected from peers and left without a purpose. Physical fitness saved his life, put him on a path of healing and helped him redefine his purpose. He transformed from someone who was depressed to an individual who empowers youth and veterans to tap into their powers of persistence, willpower, and pushes them to be their best. This new direction has helped Mr. Lundy find a career that he loves as a health and wellness performance coach and gym manager at Combined Arms Gym, allowing him to stay involved with the veteran community. He is a "Character Does Matter" mentor with the Travis Manion Foundation and is a formally trained peer mentor.
2:40 PM - Vanessa Hughes, United States Marine Corps and Firefighter
Vanessa is a veteran of the United States Marine Corps, having served as a firefighter. She later served in a civilian department while completing her Bachelor's degree. She holds graduate degrees in Marriage and Family Therapy, Clinical Psychology, Theology, and Intercultural Studies. She is currently in the final stage of a doctorate in clinical psychology. Her dissertation is an exploration of gender differences in mental health among U.S. Veterans.  
Vanessa has served as a therapist treating returning combat Veterans with Post-Traumatic Stress Disorder (PTSD) in both veterans affairs and community-based settings. She developed a body-based treatment approach for Military Sexual Trauma using Somatic Experiencing which has been researched and implemented in several treatment programs. This work, co-authored with Peter Levine, was published in a textbook for Military Sexual Trauma. She has been invited to help create various wellness and treatment programs, research studies, and wellness retreats for veterans, specifically those who live with combat-related Post-Traumatic Stress Disorder (PTSD) and who have experienced Military Sexual Trauma (MST). She also serves as the Executive Director of Organizational Development at Vetitation, a fully funded wellness retreat program for Veterans with Post-Traumatic Stress Disorder (PTSD).
Vanessa teaches in a clinical graduate program as an adjunct professor. She also provides training for fellow therapists, particularly those seeking to utilize embodied or somatic therapy to improve the care they provide Veteran clients. In addition to educating professionals and academics, Vanessa consults with professionals, business owners, and community members on veterans' issues and sits on various veteran-related boards. In 2015, she was recognized as Woman of the Year by California Senator Carol Liu for her work in the community. In addition to veterans, she is an advocate for other marginalized populations. This stems from her own struggles as a person with an invisible, 100% military service-connected disability.  She promotes wellness practices in others through her coaching business, Well Coached Life. She lives with her husband, a Presbyterian pastor, and their four boys in California.
2:55 PM - Matthew Sparks, United States Air Force and Army National Guard
Matthew Sparks is a 13-year military Veteran. He is on active duty in the U.S. Army and served in the U.S. Air Force and Army National Guard. During his time in the service he was deployed for a total of six and a half years. Once Mr. Sparks returned home, he began to struggle with Post-Traumatic Stress Disorder (PTSD) and received a rating of 100% service connection disability. He is currently the Region 5 Leader for Mission 22, a non-profit organization that helps Veterans struggling with Post Traumatic Stress Disorder (PTSD) and Traumatic Brain Injury (TBI).
3:10 PM - Amanda Cherry, Iowa Army National Guard
Amanda S. Cherry is an award-winning photographer, freelance journalist, author, playwright, actress, director, former EMT, and military veteran. She served in the Iowa Army National Guard from 1992-2000, first as a combat medic and then as a public affairs specialist. She was deployed from 1996-1997 in support of Bosnia's Operation Joint Endeavor. Her photos have been published in local newspapers and magazines, receiving an honorable mention in "Proud to Be: Writings by American Warriors Vol. 2," a collection of writings by military veterans and their families. Her first published short story was also featured in "Proud to Be: Writings by American Warriors Vol. 3." Another biographical piece was recently published in "Who'll Stop the Rain? Respect, Remembrance, and Reconciliation in Post-Vietnam America," by Doug Bradley.
Her freelance reporting has appeared in local newspapers in Oregon, Minnesota, Iowa, and Missouri. She was the Executive Editor for the Homefront United Network website, where her comedic alter ego Military Martha first appeared combining her love of theater with all things domestic. In 2018 she became the first female veteran to found a non-profit theatre company dedicated to serving military, veterans, first responders, and their families. As Artistic Director of Charlie Mike Theatre Company (www.charliemiketc.org) she is dedicated to continuing the mission of service through education, outreach, and theatre featuring those who served. She is currently the host and creator of a new podcast called "Embrace the Suck; Healing Trauma through the Arts" which debuts July 4, 2020.
Amanda runs a writing group for women writers and participates in writing programs across the country for military veterans. She works as an editor for the Department of Joint Interagency and Multinational Operations at Ft. Leavenworth's military college. She lives the single life in Kansas City with her service dog, Buster Brown.
3:25 PM - Gregory Sanchez, United States Marine Corp
Gregory Sanchez served in the United States Marine Corps from 2009 to 2013.  He was assigned as an Ammunition Technician and completed one tour in Afghanistan in 2011. Mr. Sanchez was a Peer Support Volunteer at the Manhattan Department of Veterans Affairs for the Veteran's Clubhouse. He is currently an artist and has works for sale on ETSY and on his own website.
3:40 PM - Question and Answers Session
---