Berkeley College Listed Among 102 Schools Surveyed for Financial Planning Programs
Tonya Johnson
07 December 2018
The Financial Services program offered through Berkeley College's Larry L. Luing School of Business® was cited in the October 2018 issue of Financial Planning magazine. The list of 102 schools for financial planning was drawn from a financial planning survey of colleges and universities that offer Certified Financial Planning (CFP) Board-registered degree programs.
"The opportunity for successful careers in the financial services field is vast," said Joanne Snider, DBA, CFP, ChFC, CLU, Assistant Chair, Accounting and Finance, Larry L. Luing School of Business at Berkeley College.
Dr. Snider said the biggest reason for the shortage of planners and analysts in the field is that many of those currently active are planning retirement in the next decade. In addition, more minority families will need the expertise of a certified financial planner and will likely feel more comfortable working with someone who appears more like themselves.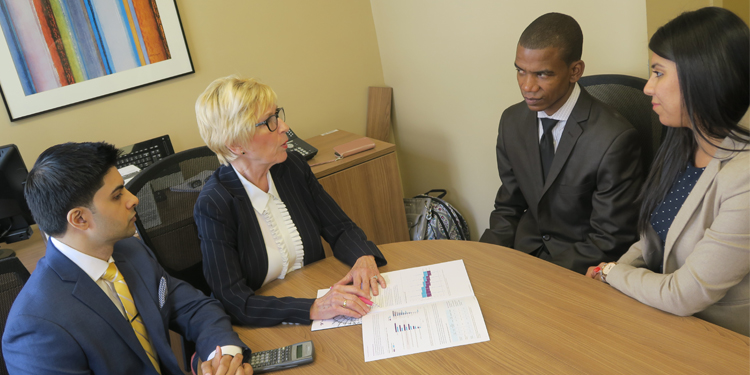 Diversity in the industry
According to a report released by the CFP Board Center for Financial Planning in May 2018, the lack of racial and ethnic diversity in the financial planning profession is considerable. Based on self-reported data provided to the CFP Board, less than 3.5 percent of all 80,000 CFP® professionals in the United States are black or Latino, which is significantly less than the representation of blacks and Latinos in the U.S. population.
Just one week after she graduated in August 2018 with an Accounting degree, Melody Rivera landed a position at Wakefern Food Corporation, the largest retailers' cooperative group of supermarkets in the United States.
"Even though I started off as a temp, within a month of employment I was offered a full-time position as a Junior Accountant for the Accounts Payable department," she said. "I would like to thank my supervisor Chris Lamboy for granting me this opportunity and my lead Tinashe Muwalo for putting me under his wing showing me all the ropes about Wakefern Corporation."
When she's not coding invoices for vendors to be paid, Melody works on other financial service duties, which include reclassification statements (moving around different accounts). "I also oversee three different members who own numerous ShopRite franchises across the New Jersey and New York area and make sure their bills are paid so they are able to conduct day-to-day activities for their business," she explained. "I am very excited to be a part of such a great company that is allowing me to utilize what I learned in the classroom and kick-start my career in accounting."
Academics and campus life at Berkeley
In addition to learning the basics of accounting, Melody learned essential fundamentals of what it's like to work in the real world including professionalism, networking, communication skills, constructing her writing skills, and becoming more socially aware in today's society. She even had the opportunity to present a social media reorganization plan to JDRF, a nonprofit organization focused on Type 1 Diabetes research.
During her time at Berkeley, Melody was President of "The Accountables" and joined the National Society of Leadership and Success. She earned a Nationally Engaged Leadership Award, and later became the first New Jersey Chapter President of the society. She originally joined the Student Government Association, as Vice President and became President in her senior year.
She was invited to represent Berkeley College in Washington, D.C., at the National Hispanic Congressional Caucus, and recounts numerous other opportunities that she was given to speak out on the topic of diversity in higher education. "My experience at Berkeley College has helped me mold into the business woman I always wanted to be."
In the fall 2018 enrollment at Berkeley College, minorities comprise 52 percent of the undergraduate students overall; 42 percent enrolled in the Financial Services program are minorities.
"At Berkeley we have a program that puts our students ahead of the curve," Dr. Snider said. "It is intensive and distinct in that we offer an undergraduate degree that includes the courses required by the Certified Financial Planner Board of Standards, Inc. in Washington, D.C. Berkeley also offers courses necessary for a corporate financial analyst. Students can specialize in personal financial planning, corporate finance, or both."
Student support services and professional faculty
Berkeley College faculty encourage students to take advantage of the peer and faculty-tutoring program offered at the Berkeley College Centers for Academic Success.
Most faculty at Berkeley College have professional work experience in their respective fields as well as teaching experience. Dr. Snider has certifications as a financial planner, a chartered financial consultant, and a chartered life underwriter. She earned a Bachelor of Arts in Math at the University of Michigan, a Master of Business Administration in International Business at Long Island University, and a Doctor of Business Administration – Finance from Walden University. An advocate in her field, Dr. Snider fostered a scholarship program for students in Financial Services to become members of the Financial Planning Association in New York, has authored articles, presented at conferences, and served as a financial consultant to firms in Michigan and New York.
In addition to being listed in the October issue of Financial Planning magazine, Berkeley College was recently ranked by NJBIZ readers as the Third Best Accounting Degree Program in New Jersey. Berkeley College currently enrolls more than 7,000 students. This includes more than 350 international students representing more than 50 countries.
The views and/or opinions in this article are those of the individuals interviewed. The academic achievements and/or employment outcomes described in this article are specific to each individual and are not a guarantee of similar results for past or current students. For up-to-date and detailed information, please visit BerkeleyCollege.edu and view our catalogs at BerkeleyCollege.edu/publications. 
Important information about the educational debt, earnings, and completion rates of students who completed the Financial Services programs can be found at:
Related Posts
Faculty and Staff
Financial Services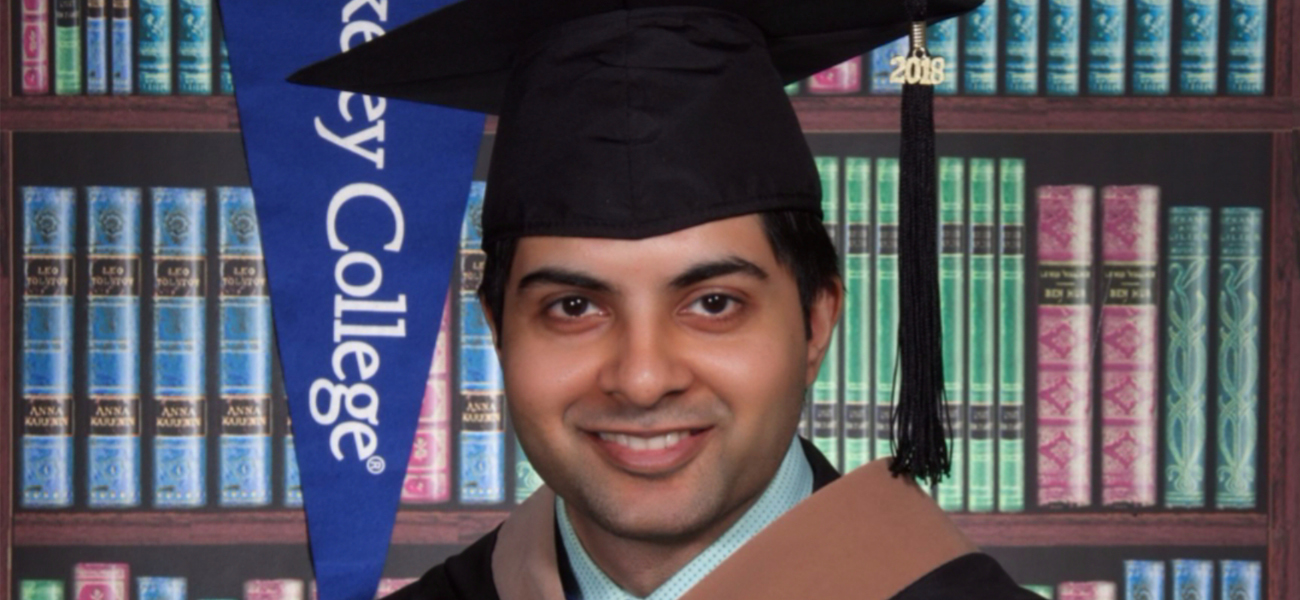 Students
Alumni
Financial Services
NYC Midtown