ITM Club Takes Off at Berkeley College
Melissa Iturralde
31 July 2019
Berkeley College students and faculty are working closely to go above and beyond by advancing their knowledge in today's most in-demands fields. At the Woodland Park campus, current senior Julia Custodio-Ortiz, has become a leader by starting the Information Technology Management Club.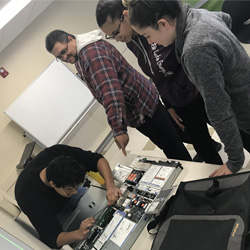 The group, which is designed to help IT Management students advance in their field of study, meets regularly and focuses on helping members gain credentials. With the support of Professor Janak Shah, students are able to collaborate in hands-on projects with servers and other equipment. "Certifications will provide students with more opportunity in the field. Julia, along with her peers who have started this club, are very active and motivated to advance themselves," says Professor Shah.
Since starting the group, Julia and other members have received their certificates in the Testout PC Pro, Testout Network Pro, and CompTIA Network+ certification, to name a few. "Having the assistance of this group has been instrumental in my success in obtaining certificates," says Julia. "Professor Shah has also been a major support. He has served as a mentor and advocates for all members and students to become certified in these resourceful areas," she says. Just recently, Julia has exceled by acquiring her Microsoft Access Certification. Becoming a more qualified candidate, Julia has now received internship opportunities based on her capabilities.
Getting into IT Management
Julia also shared how she discovered her interest in Information Technology Management and why she chose Berkeley to pursue her passion. "I loved the convenient location of the Woodland Park campus. After taking a tour when I was still in high school, I felt assured Berkeley was the right option for me. It really felt like a family environment, and I felt comfortable exploring my interests here," she notes. "Starting as a Criminal Justice major, I discovered my passion for cyber security in the process. Changing majors was a seamless transition and I couldn't be happier to be studying Information Technology Management."
Excited to put her knowledge to work, Julia also takes classes through Berkeley College Online® while working on different internship opportunities and projects.
More about Information Technology Management
Berkeley College has received specialized accreditation for its business programs through the International Accreditation Council for Business Education (IACBE) located at 11374 Strang Line Road in Lenexa, Kansas, USA. A.A.S., Information Technology Management and B.S., Information Technology Management are accredited by IACBE.
The views and/or opinions in this article are those of the individuals interviewed. The academic achievements and/or employment outcomes described in this article are specific to each individual and are not a guarantee of similar results for past or current students. For up-to-date and detailed information, please visit BerkeleyCollege.edu and view our catalogs at BerkeleyCollege.edu/publications. 
Related Posts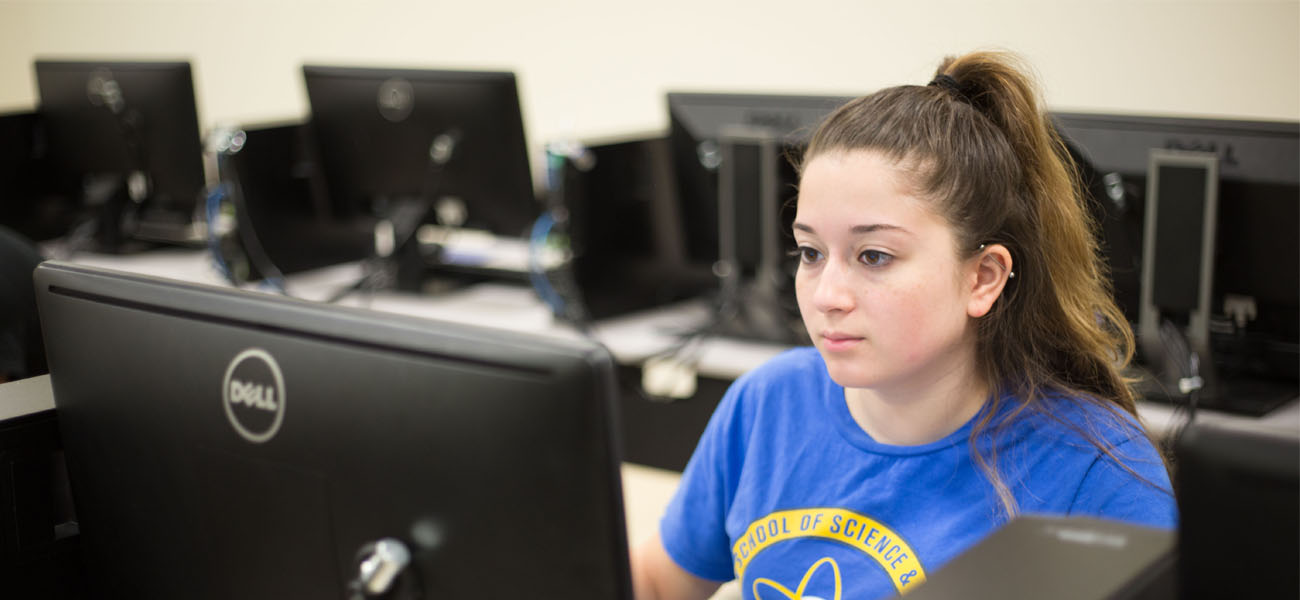 Students
Woodland Park
Information Technology Management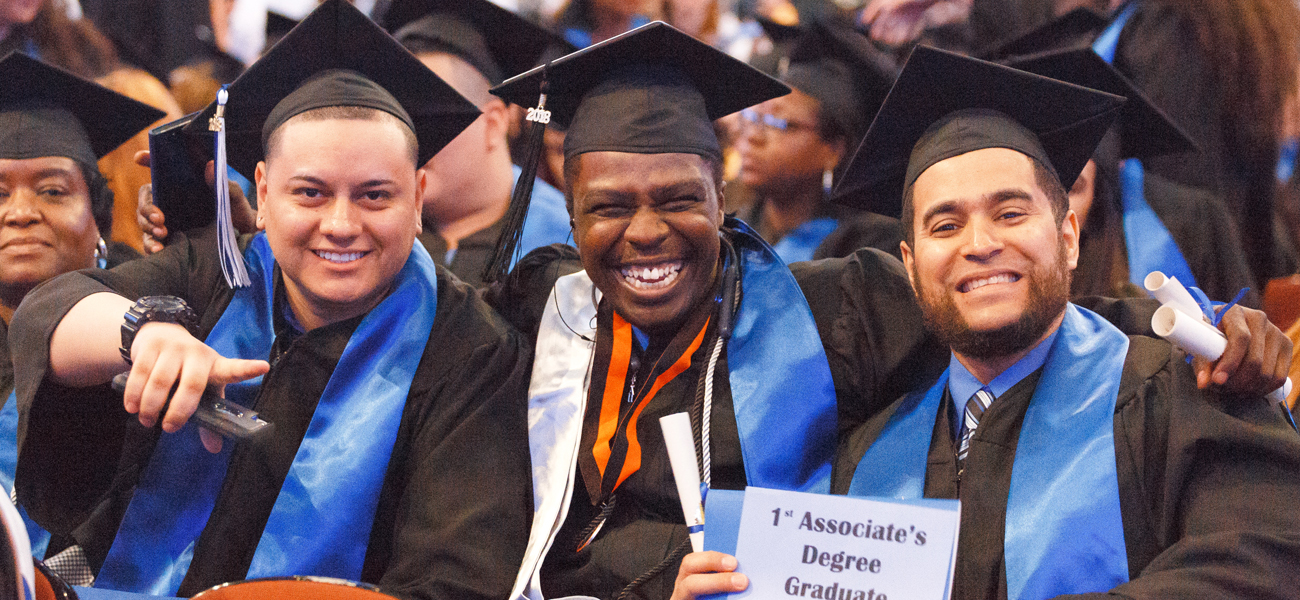 Woodland Park
Information Technology Management
Newark
Graphic Design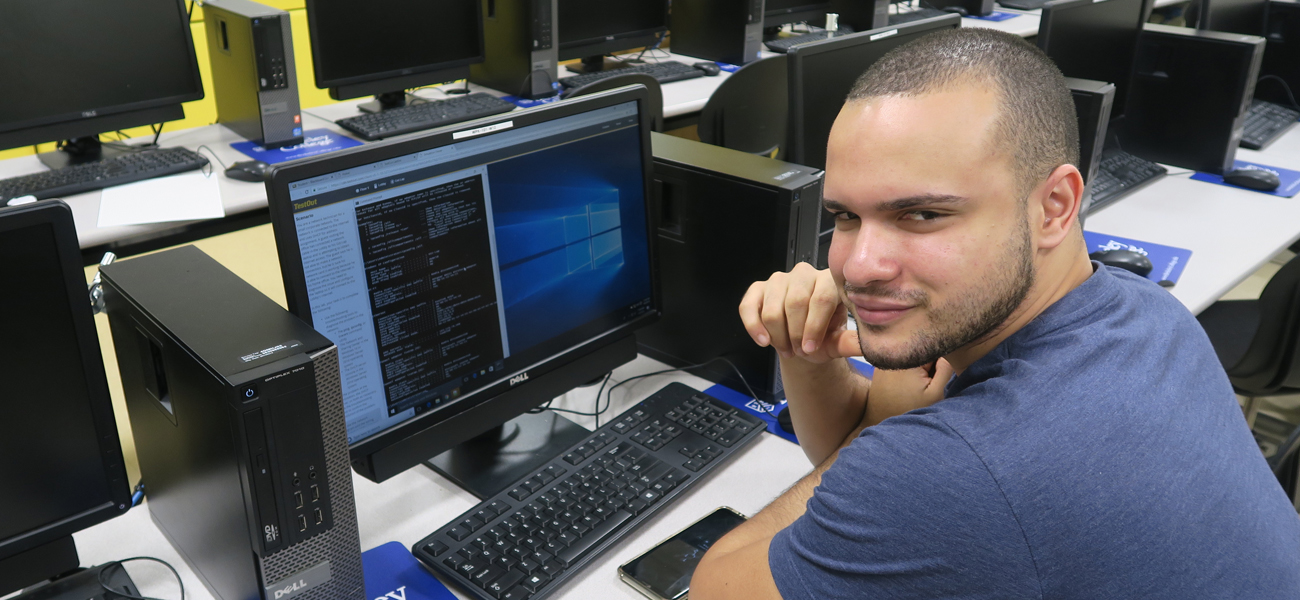 Information Technology Management
Berkeley College Online
Students
Woodland Park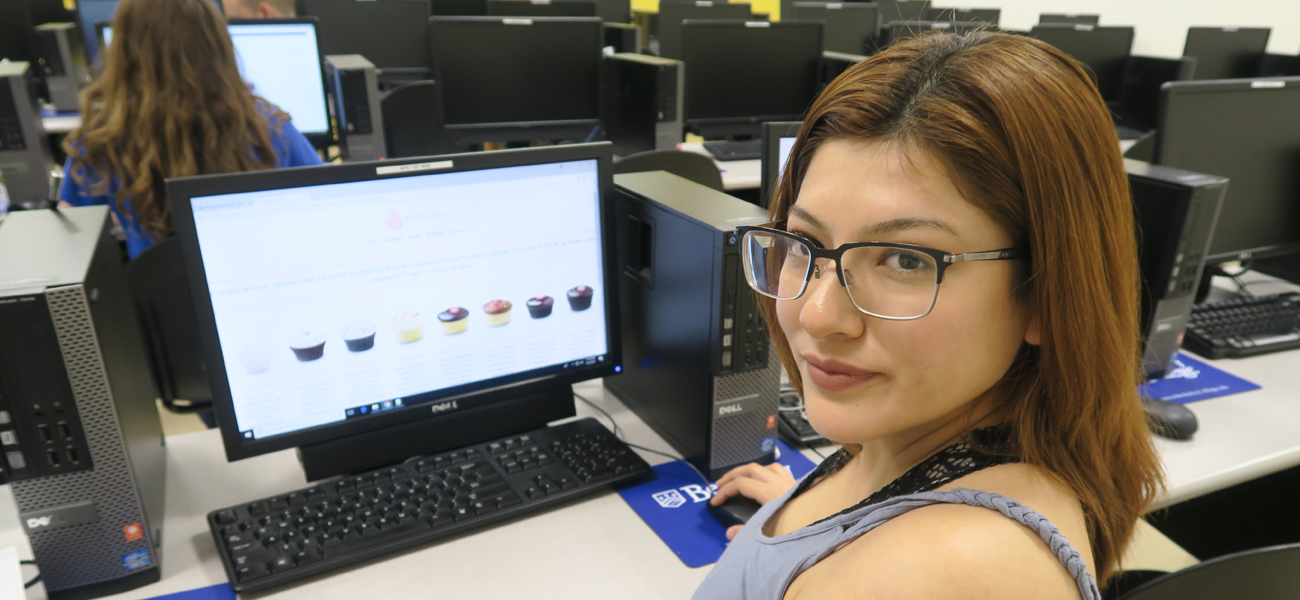 Woodland Park
Information Technology Management