Navy Petty Officer earns her M.B.A. while on active duty
Berkeley College
02 June 2022
Navy Petty Officer earns her MBA while on active duty
Teneshia Clarke knows how to get things done. With more than seven years of active duty in the U.S. Navy, the Petty Officer First Class (E-6) had the very serious responsibility of supervising sailors and host nation partners who ensured the safe issuance, transfer, and receipt of petroleum products. But she's also pushing herself to go further…and has big plans for the future.
Finding a program to meet her needs
Teneshia learned about Berkeley College from her husband, who earned his Bachelor's degree in Marketing Communications from Berkeley in 2014. Knowing that she wanted to continue her education at the graduate level, she began investigating Master of Business Administration (MBA) in Management programs. "My military service has taken me to California, Washington, and most recently, to Italy," she explained. "So, a college with a strong Online MBA program that was also military friendly was a must for me."
Assistance throughout every step
She contacted Michael Lincoln, Director of Admissions for the MBA program at Berkeley. "He was so helpful and provided so much assistance with getting the process started," according to Teneshia, who also contacted Edward Dennis, Berkeley's Assistant Vice President, Office of Military and Veterans Affairs, who guided her through the tuition assistance process. "Berkeley College is one of the few schools where Military Tuition Assistance can be used toward a Master's degree program," said Mr. Dennis. "In fact, Teneshia is one of the first service members to complete her graduate degree that way, and we are proud of the tremendous work and example she has shown."
Personal attention—even a world away
Once registered, Teneshia faced the challenges of balancing her graduate-level studies with her day-to-day duties in the Navy and a six-hour time difference in Italy, where she was stationed. "Fortunately, my professors were very accessible when I had questions or needed help," she recalled. "They were always available for Zoom meetings or by email."
Real-world career preparation
"The MBA program at Berkeley really opened my eyes to seeing things differently," Teneshia continued. "Being in the military, I hadn't been exposed to many real-world business scenarios we discussed in class. Working in groups—even though we were in different locations—also taught me to be open to different opinions and to work together to solve problems. I built a strong network of peers along the way."
Michael Lincoln commented, "My first impression of Teneshia was that she is very focused and motivated. Of course, I have come to expect that level of professionalism from all out active military and Veterans. And Teneshia has not disappointed!"
Hoping to give back
Teneshia was excited about participating in the Commencement ceremony at the Prudential Center in Newark, where she proudly walked across the stage to receive her Master's degree. But she's far from done with education. As she transitions out of her military service, she hopes to work in business development. Ultimately, she would like to be a college professor at Berkeley College, teaching management courses!
Teneshia credits her family for her success which she would not have achieved without their prayers, guidance, and unwavering support. "I want to impart the knowledge I've gained and do for others what Berkeley College did for me," according to Teneshia. And she knows how to get things done.
---
The views and/or opinions in this article are those of the individuals interviewed. The academic achievements and/or employment outcomes described in this article are specific to each individual and are not a guarantee of similar results for past or current students. For up-to-date and detailed information, please visit BerkeleyCollege.edu and view our catalogs at BerkeleyCollege.edu/publications. 
Related Posts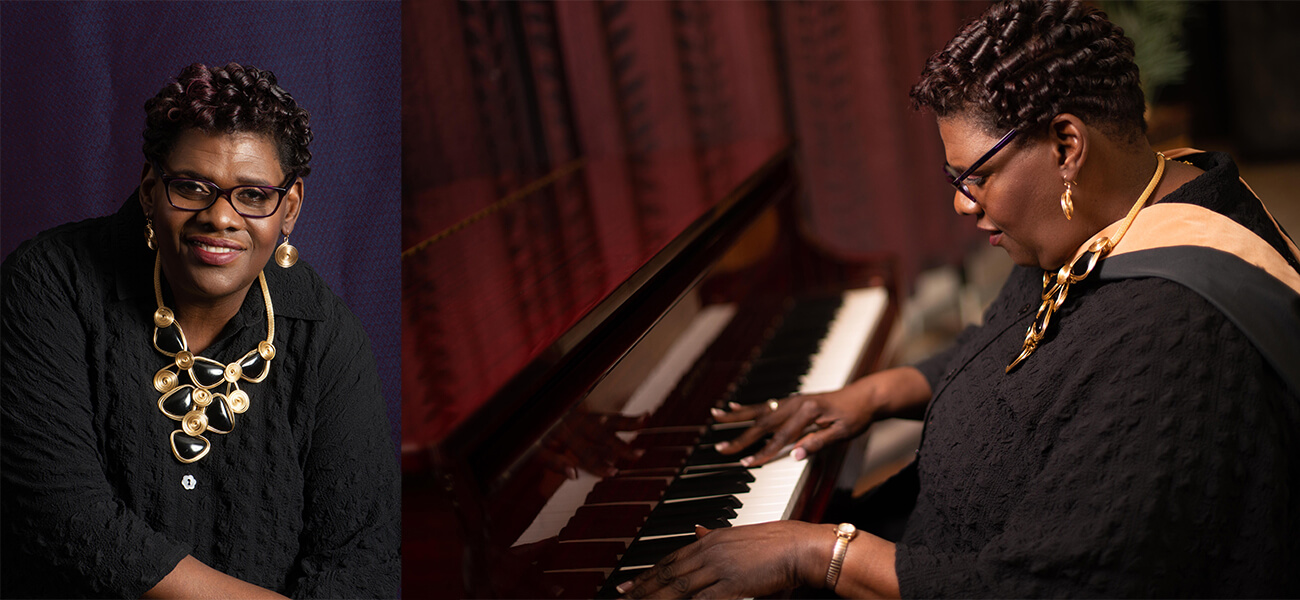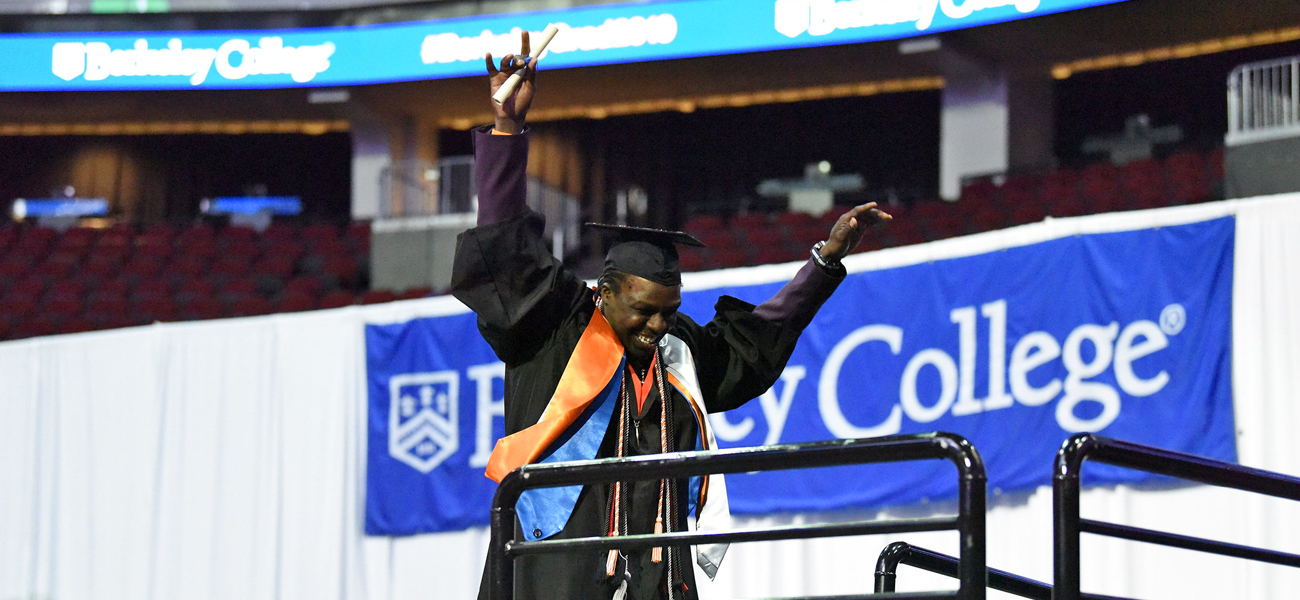 Alumni
Students
NYC Midtown