Involvement, achievement, and ambition: Tania Mottos makes the most of her Berkeley College experience
She's faced obstacles, but never backed down. She's managed a full workload, but has always been willing to take on more. She's overcome challenges to graduate from college, and yet Tania Mottos is already thinking of the future.
Born and raised in El Salvador, Tania and her family knew they needed to leave for their own safety. "At age 19, just a few days after I graduated high school, I migrated to California," she remembered. "I found my first job as a babysitter with an amazing family who really helped me get on my feet. Eventually I became a medical assistant and moved to San Francisco."
Then the COVID-19 pandemic hit.
Strategically overcoming obstacles
"Living in California by myself during the pandemic was very hard," Tania recalled. "I was not able to see my parents for about a year and a half. I decided it was time to be closer to them, and also time to finally get a college degree and advance my career. I began researching schools that offered a Surgical Technology program and I discovered that Berkeley College was the only one in the area that offers the certification as well as an Associate's degree. And I also liked that the tri-semester system is enabling me to earn my degree faster."
Making the most of her Berkeley experience
Tania was a natural fit at Berkeley. In addition to excelling in her studies in the Surgical Technology Associate's degree program, she immersed herself in the "Berkeley experience," and got involved in numerous activities. Through the Federal Work Study program, she worked with Student Development and Campus Life (SDCL). She also served as a Student Government Ambassador and as Secretary of the Middle Eastern Students Association (MESA). Tania was chosen as a student representative for the Berkeley College Board of Trustees and was also recently named to Alpha Sigma Lambda, the oldest and largest national honor society for non-traditional students (typically adults also engaged in professional careers) who achieve and maintain outstanding scholastic standards and leadership characteristics while adroitly handling additional responsibilities of work and family.
Practical, hands-on learning
Along with all of her extracurricular activities, Tania recently completed a clinical practicum for her Surgical Technology program at Mount Sinai Hospital In New York City. "It was challenging, but fun," according to Tania. I learned a lot and gained confidence in the operating room." She completed all of her surgical requirements, including multiple specialty surgeries, finding that orthopedic surgery and neurosurgery procedures were the most interesting.
Continued involvement and service
With graduation growing closer, Tania continues to be involved on the Berkeley campus, working part-time with Woodland Park Campus Operating Officer (COO) Ty Gaines and recently participated in the CIANJ (Commerce and Industry Association of New Jersey) Dress for Success Fashion Show at the American Dream mall and entertainment complex.
"Tania is a pleasure to work with and represents the office well. Her dedication to Berkeley College students and associates is organic and refreshing," Ms. Gaines pointed out. "She cultivates professional relationships and ensures that each interaction is infused with a high level of customer service."
"Berkeley College has allowed me to step out of my comfort zone in many ways," Tania said. "Because it is a fast-paced school, I realized that I'm much more academically capable than I thought I was. I have also learned how to create a network, as well as build more confidence with public speaking. Career Services has also been extremely helpful in my journey for a new career, from building a new resume specific to my major to also meeting some recruiters from some big hospital chains."
Continuing her education and planning for the future
While she's eager to celebrate her upcoming Associate's degree, Tania also plans to head right back into the classroom to continue her education in a Health Services Management Bachelor's degree program. Currently exploring her career options, she's thinking of even further advancement in the future. "I love surgical technology, but I want to earn my Bachelor's degree and keep my options open," Tania said. "I'd like to go into administration in the future and possible even higher education."
Inspiring and encouraging others
Reflecting on her Berkeley College experience, Tania offered advice for anyone thinking about embarking on higher education. "Give it a chance, you will not regret it," she said confidently. "Berkeley College has a ton of tools to help you succeed from the beginning to even after your graduate."
The views and/or opinions in this article are those of the individuals interviewed. The academic achievements and/or employment outcomes described in this article are specific to each individual and are not a guarantee of similar results for past or current students. For up-to-date and detailed information, please visit BerkeleyCollege.edu and view our catalogs at BerkeleyCollege.edu/publications. 
Related Posts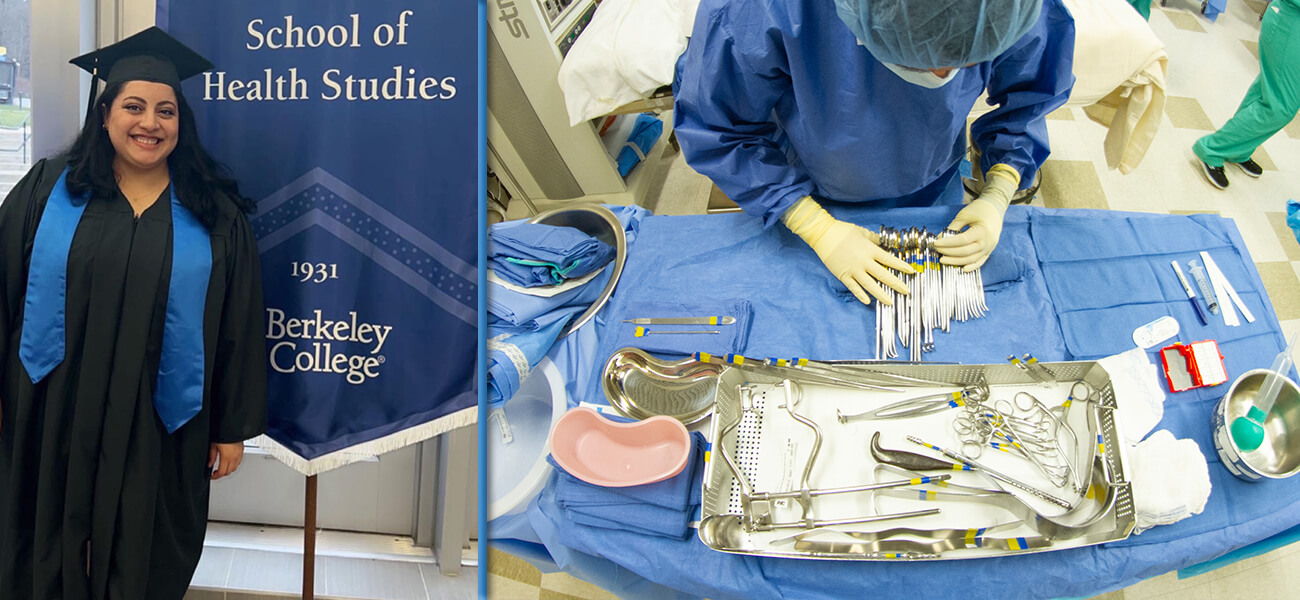 Surgical Technology
Health Services
Woodland Park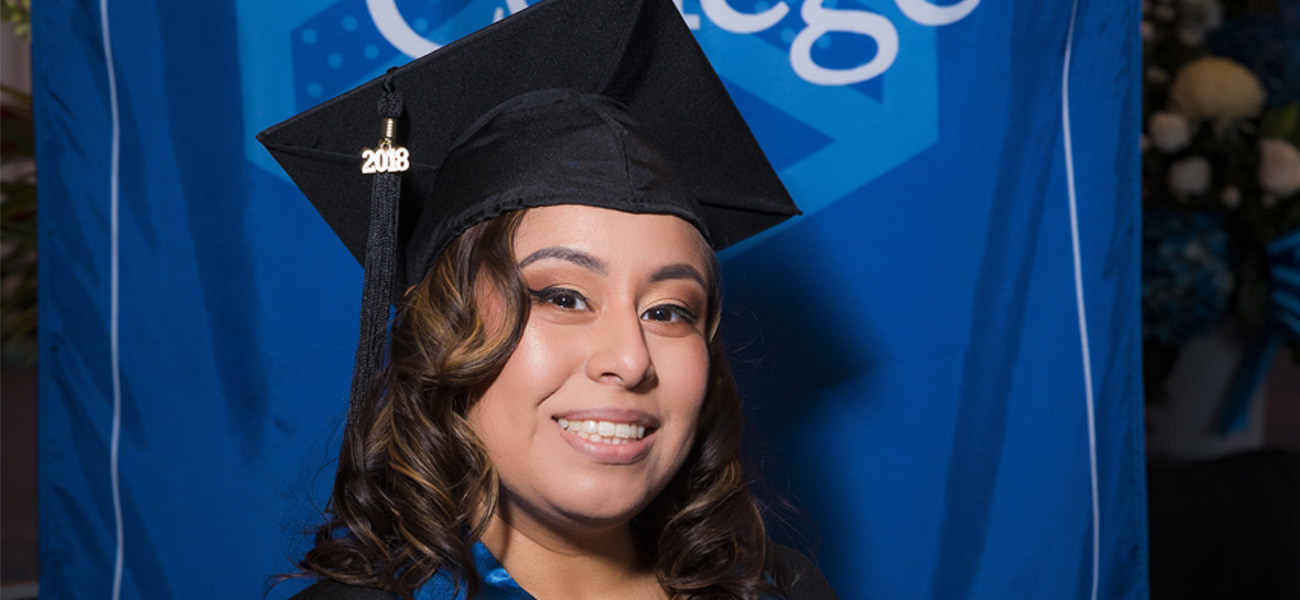 Alumni
Surgical Technology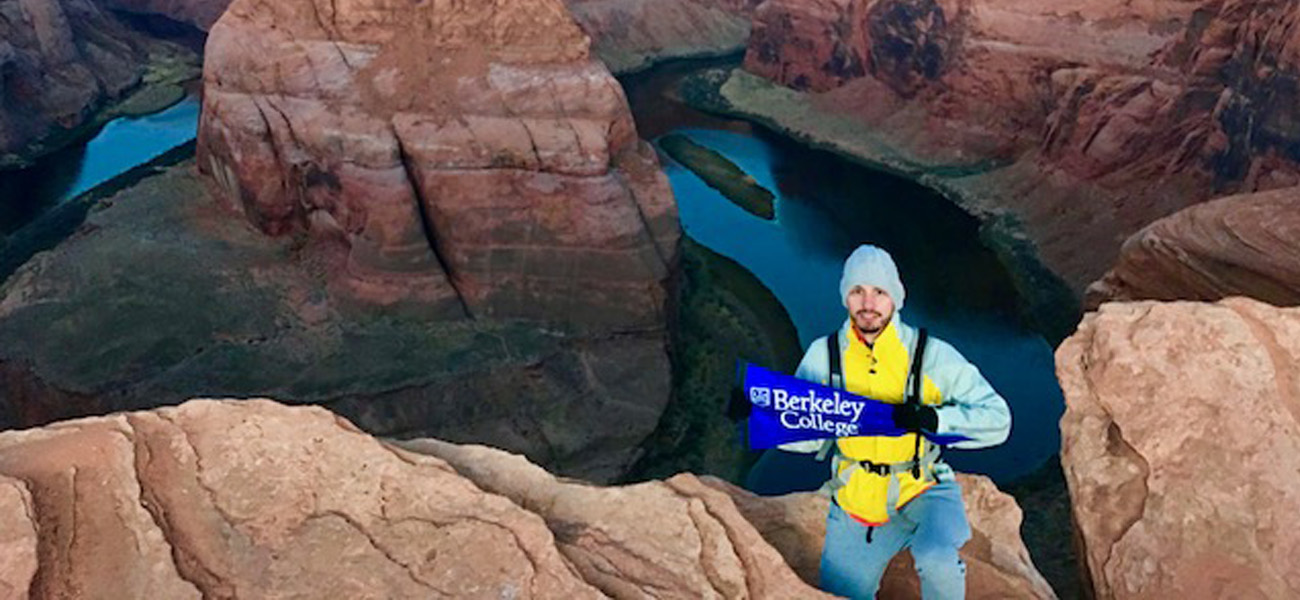 Surgical Technology
Alumni
Woodland Park