Berkeley College Graduate Says 'Working and Studying Hard Can Get You Through Anything'
Tonya Johnson
18 June 2018
In 2016, during her first semester in the Surgical Technology program at Berkeley College, Jennifer Ruesta wrote herself a letter for motivation.
"You started this with your head up high. You did it for your kids, your family, but mostly for yourself," she wrote. "Don't give up – even if you're struggling. You can do this!"
At the advice of her professor, Jennifer looked at that letter whenever things got tough or she thought about quitting. That letter remains on her refrigerator today.
At 31 years old, the Garfield, NJ resident received an Associate in Applied Science Degree (A.A.S.) Surgical Technology, cum laude, at the 2018 Berkeley College Commencement ceremony on May 11 at the Prudential Center in Newark, NJ.
Jennifer always knew she wanted to help people. Inspired by her mother, a Medical Assistant, she began volunteering at St. Joseph's Regional Medical Center at 16 years old, and later worked at John Theurer Cancer Center at Hackensack University Medical Center.
"When I was growing up, I thought the most I could do in the medical field was registration or answering phones, she said. "I wanted to move past that."
After several failed attempts at other college programs, she enrolled in the Surgical Technology program at Berkeley College.
"I remember touring the campus – looking into a classroom and seeing students in the program in scrubs with their mask on," she said. "It called to me. Right then and there, I knew that was what I wanted to do. I had no hesitation."
But her journey was not without challenges. In order to meet the demands of her educational program and clinical rotations, she left her job and her apartment to move in with family.
No matter how hectic her schedule got, she was always determined to be there for her three children. She volunteered as a volleyball and cheerleading coach for her daughter's team at the local Boys & Girls Clubs of America.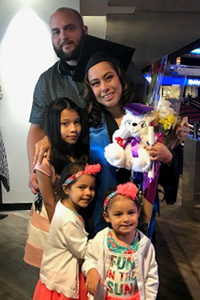 "I do a lot to stay involved with my kids. I never wanted to feel like I was abandoning them because of school. Somehow I found a way to manage everything with the help of my parents, sister, and boyfriend," she said.
On the day that Jennifer found out she passed her Certified Surgical Technologist exam, she was offered a position in the main operating room at St. Joseph's University Medical Center. She later joined Ganchi Plastic Surgery and was also working per diem - since January 2018, at the HealthPlus Surgery Center LLC in Saddle Brook, NJ.
Jennifer was recently hired at HealthPlus as a full time Certified Surgical Technologist where she is applying what she has learned in sterile technique, surgical conscience, but most importantly, "making sure the patient is always the priority."
One of her first lab professors was very tough on the class, but Jennifer said, "He made us realize that there is nothing we can't do if we put our mind to it!"
She looks forward to an upcoming missionary trip to Ecuador in March 2019. The trip is co-sponsored by Berkeley College in partnership with Healing the Children®, an organization focused on helping underserved children throughout the world secure urgently needed medical assistance they are otherwise unable to obtain.
The views and/or opinions in this article are those of the individuals interviewed. The academic achievements and/or employment outcomes described in this article are specific to each individual and are not a guarantee of similar results for past or current students. For up-to-date and detailed information, please visit BerkeleyCollege.edu and view our catalogs at BerkeleyCollege.edu/publications. 
Related Posts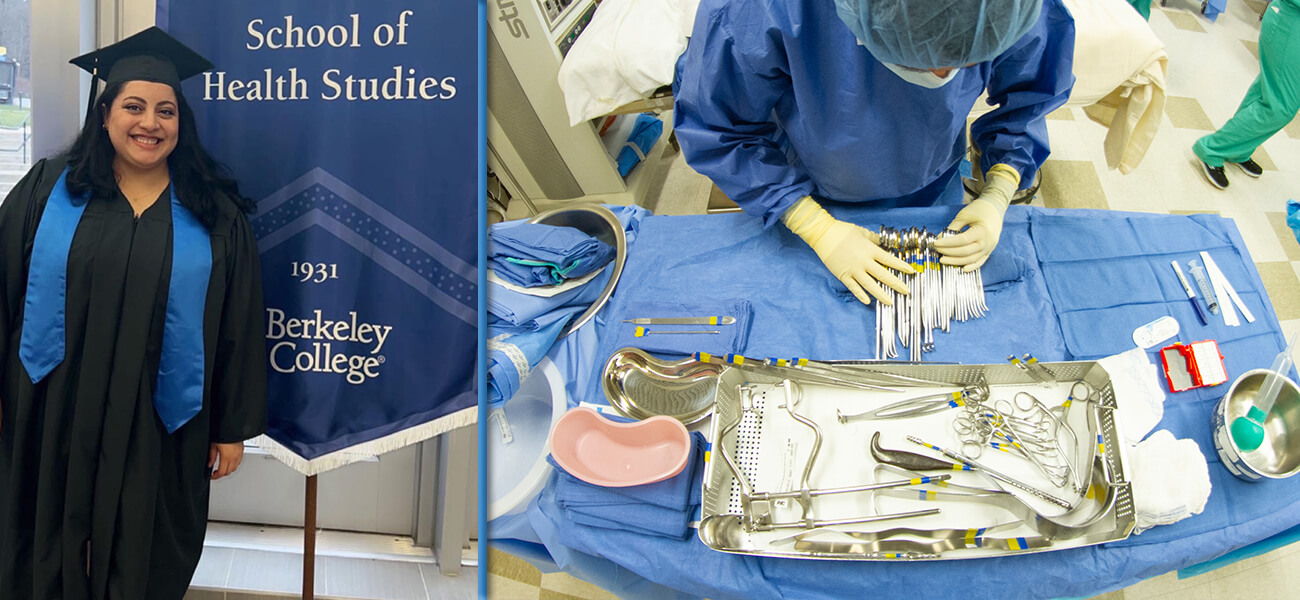 Surgical Technology
Health Services
Woodland Park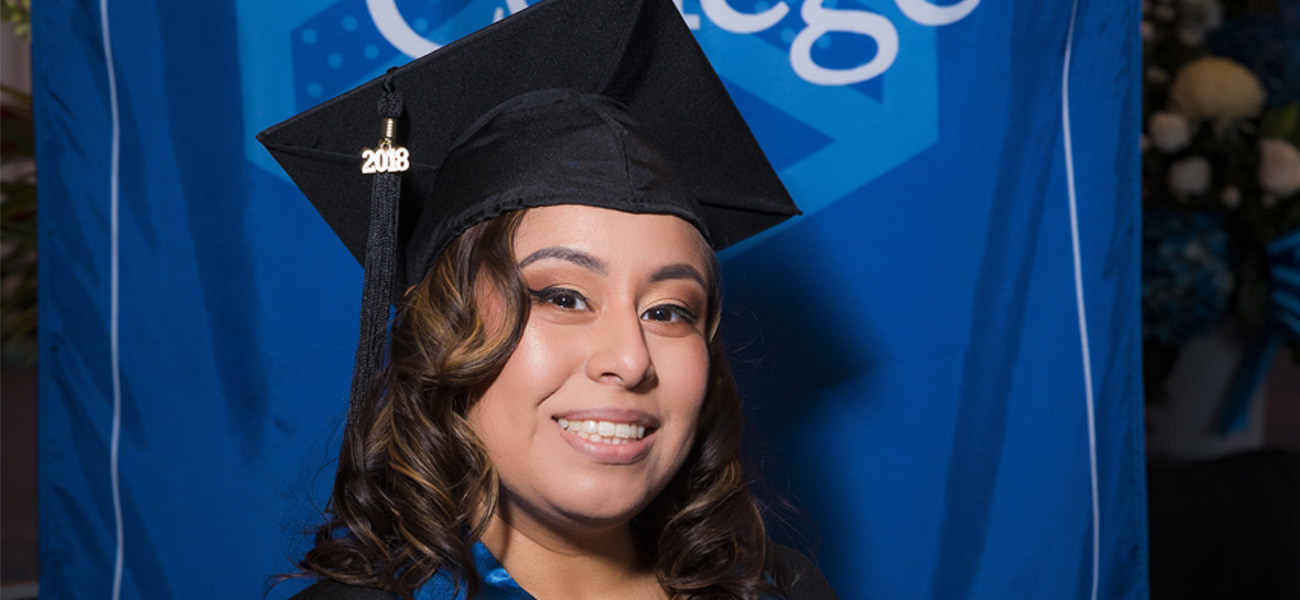 Alumni
Surgical Technology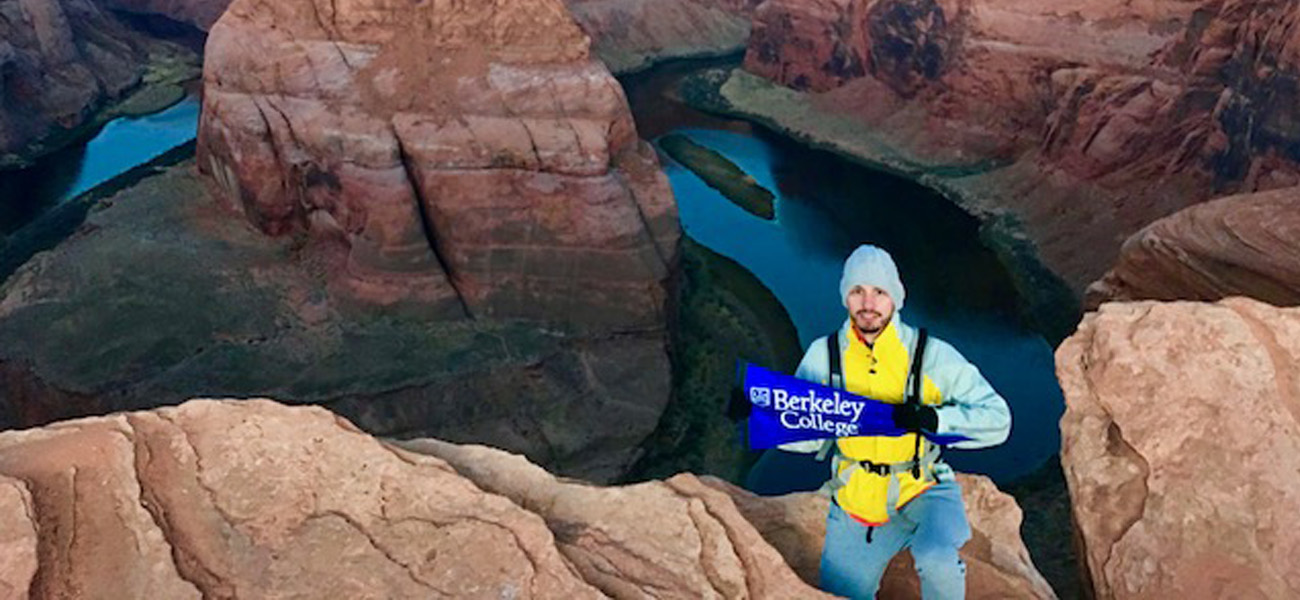 Surgical Technology
Alumni
Woodland Park