Berkeley College Senior Director of Personal Counseling Offers Suggestions for Coping with Stress during Coronavirus COVID-19 Pandemic

FOR IMMEDIATE RELEASE
Monday, March 23, 2020
BERKELEY COLLEGE SENIOR DIRECTOR OF PERSONAL COUNSELING OFFERS SUGGESTIONS FOR COPING DURING THE CORONAVIRUS COVID-19 PANDEMIC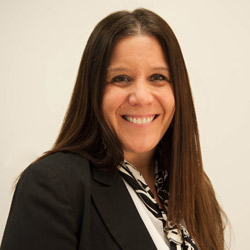 Students across the nation and the world have begun to adjust their lifestyles in accordance with new circumstances presented by the coronavirus COVID-19 pandemic. College students are striving to complete academic assignments, transition to online courses, relocate home or stay put, sometimes in close surroundings with others. Here are some ways to help cope, according to Sandra Coppola, PhD, Berkeley College Senior Director of Personal Counseling. She offers the following suggestions:
Focus on the things that you can control, like taking care of yourself, washing your hands, and limiting media exposure.
Focus on practices that calm your nervous system, such as meditation and mindfulness-based practices. These practices can help you stay in the "here and now," and keep you focused on the things that are actually happening.
Practice self-compassion. A good way to do this is to comfort someone you care about and offer yourself those same sentiments.
Invite ways that bring calm into your body. A warm bath, soothing music, petting your dog or cat, and journal-writing are some suggestions.
Focus on resources you already have. Think about a past challenge that you have faced and identify what helped you through that challenge. What inner strengths helped you manage? You are more resilient than you may realize.
Certainly reach out if you are not feeling well, and communicate this to others. There are resources to help.
Information on Berkeley College Health, Counseling, and Wellness resources with counselor-specific contact details is available here.
About Sandra Coppola, PhD, LPC, LMHC, ACS
Berkeley College Senior Director, Personal Counseling and ADA Coordinator
Sandra Coppola, PhD, Berkeley College Senior Director, Personal Counseling and ADA Coordinator, is a board-certified Licensed Mental Health Counselor in New York and a Licensed Professional Counselor in New Jersey, with a strong base of counseling experience working with young adults and adults in a variety of settings.  With students, her belief is that the counseling experience is a partnership with the aim to utilize students' strengths to help them sort out their challenges and achieve their goals.  She realizes the importance of identifying all aspects of an individual's life that impact their well-being, including their physical health, support system of family and friends, work or school environment, and their faith or spirituality in the process.
Dr. Coppola has more than 25 years of counseling experience with expertise in the areas of depression, anxiety, grief and loss, mindfulness and relaxation, substance use and stress reduction. She serves on the Board of Trustees for 4CS of Passaic County, a nonprofit child-care resource and referral organization that administers one of the largest child-care financial subsidy programs in the State of New Jersey.
About Berkeley College
Berkeley College, founded in 1931, is a career-focused institution accredited by the Middle States Commission on Higher Education that offers students Master's, Bachelor's, and Associate's degree and Certificate programs in more than 20 career fields. The College has campuses in Midtown Manhattan and White Plains, NY, as well as in Newark, Paramus, Woodbridge and Woodland Park, NJ, with more than 5,700 students enrolled. In addition, Berkeley College Online® serves a global population. U.S. News & World Report has named Berkeley College among the Best Colleges for Online Bachelor's Programs and among the Best Online Bachelor's Programs for Veterans, for seven consecutive years. The website address is www.BerkeleyCollege.edu
The mission of Berkeley College is to empower students to achieve lifelong success in dynamic careers.