Berkeley College Recognized by U.S. News and World Report for ninth consecutive year
James Thorpe
25 January 2022
U.S. News & World Report has once again recognized Berkeley College with several important distinctions in its recent college rankings:
Best Online Bachelor's Degree Programs–for the 9th consecutive year!
Best Online Bachelor's Degree Programs for Veterans–for the 9th consecutive year!
Best Online Bachelor Degree Programs - Business–one of only two colleges in NJ named!
"Berkeley College is proud to be recognized by U.S. News & World Report for its tradition of excellence in online education that spans 24 years," said Diane Recinos, EdD, Interim President of Berkeley College. "The greatest hallmark of Berkeley College is our ability to provide students with individualized attention that helps them succeed in a way that best fits their lives – whether in a traditional classroom or learning online."
The latest of many acknowledgments
The quality of a Berkeley College education has been recognized by many leading authorities. Additional accolades for Berkeley include inclusion on the inaugural list of America's Best Online Learning Schools of 2022 by Newsweek and Statista, a global business data platform, and recognition as one of the few college or university programs worldwide to be certified for excellence by the U.S. Distance Learning Association (USDLA).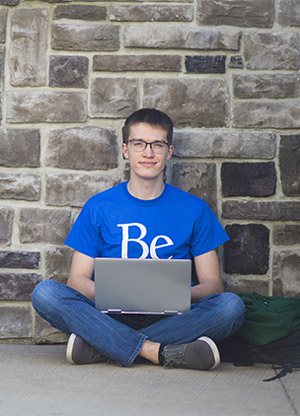 Meeting the needs of a changing world
Adapting to meet constantly changing educational and professional demands has been another important strength of Berkeley College, which was founded in 1931. Offering the flexibility of studying on site, online, or through a blend of both has helped thousands of students balance a world-class education with their personal and professional commitments. The philosophy aligns with "The Student Always Comes First" philosophy of longtime Berkeley Chairman Larry L. Luing.
Recognized for exceptional student support
Berkeley College has earned the OLC Quality Scorecard Exemplary Endorsement for Online Student Support, recognizing the outstanding quality of the College's online learning programs. The Online Learning Consortium™ (OLC) is a collaborative community of higher education leaders and innovators dedicated to advancing quality digital teaching and learning experiences designed to reach and engage the modern learner – anyone, anywhere, anytime.
For more details on the rankings, as well as information on Berkeley College's career-focused programs and support services and resources, please visit BerkeleyCollege.edu.
The views and/or opinions in this article are those of the individuals interviewed. The academic achievements and/or employment outcomes described in this article are specific to each individual and are not a guarantee of similar results for past or current students. For up-to-date and detailed information, please visit BerkeleyCollege.edu and view our catalogs at BerkeleyCollege.edu/publications.