Berkeley First-Year Student Guide
James Thorpe
17 August 2020
Every year, millions of students enter college for the first time. This fall will be no exception, but this exciting new experience will be a little different. Whether you're the type to prepare months in advance or prefer to take things as they come, knowing what to expect during your first year of college is important. Below is all the information you need to make your first year at Berkeley College a success.
Online or on campus?
Berkeley College campuses are in the process of reopening from the COVID-19 closures. Some classes, such as our clinical healthcare classes, are already being held on campus. Others will be returning to campus soon. You'll be informed of updates regularly. It's also wise to check your Berkeley College email and the Berkeley website often to stay up to date.
Berkeley is ready to prepare you for success—Students studying online or through a hybrid combination of on-site and online classes should know that Berkeley College has a strong online learning infrastructure in place. We were an early leader in online education and have offered online classes for more than 20 years. In fact, Berkeley has been recognized by U.S. News & World Report as among the Best Online Bachelor's Programs for seven consecutive years! Many programs can be completed completely online, allowing you the flexibility of balancing your education with your other commitments.
A strong tradition of student support—Student services and resources that are available on our campuses—such as Financial Aid, Academic Advisement, the Center for Academic Success (CAS), Libraries, Student Development and Campus Life (SDCL), Counseling, and more—are also available online. Many student activities are also offered online. So whether you're studying online or on site, it's easy to have a very fulfilling, well-rounded college experience at Berkeley.
We're committed to your health and safety—New safety protocols will be in place when you arrive at Berkeley campuses. You'll need to complete a health assessment before returning to campus and each day before entering. You'll also be asked to wear a mask or face covering and to maintain a distance of six feet from others on campus. You should also wash your hands frequently and use the hand sanitizing stations which will be located throughout campuses. You'll receive additional information regarding the return to campus soon.
New Student Checklist
There's admittedly a lot to keep track of as you work through the process of applying for and going to college, but keeping a master list can help you track what's left to do and what's already done. At Berkeley College, we want to make it easy for our students to succeed, so we've developed the following first-year student checklist.
Complete Your Financial Aid Application
Most college students seek assistance paying for their education. It's important to complete your financial aid application as soon as possible. For most students, this will start with the Free Application for Federal Student Aid (FAFSA), and the federal deadline for submission is June 30th of each year.
Keep in mind that state and college deadlines may vary, so make sure to check with the financial aid office if you have questions. The FAFSA will determine if you qualify for aid such as the Federal Pell Grant or Federal subsidized or unsubsidized loans. However, many of the need-based scholarships and grants Berkeley offers also use the information on your FAFSA to evaluate eligibility.
Pre-Register for Classes
Core classes and popular timeslots can fill up quickly, but registering for classes as early as possible increases the chances you'll be able to get the courses you need. At Berkeley College, we make it easy for our students to plan out their course schedules and degree paths by offering Degree Map and My Scheduler, which you can access from your Student Center account. You can see the full listing of courses offered for each session in the course catalogs, and advisors are available to answer any questions you may have about class availability, prerequisites, or how to complete the registration process.
Complete Health Forms
All students at Berkeley College must complete the required health forms and be up-to-date on required vaccinations. You can find out more about Berkeley's immunization policy and how to obtain proof of vaccinations online or by contacting the Office of Student Development and Campus Life.
Complete Student Orientation
Berkeley College's new student orientation is a great way to familiarize yourself with the College and everything it has to offer. It's also a great way to start building relationships with faculty and fellow students. Students are able to get more information on academic advisement, career services, and financial aid. Before attending orientation make sure to:
Complete your health forms and get any required immunizations
Have your identification documents readily available
Be ready to take any required placement tests
Have an idea of which classes you want to register for
 While Berkeley College Online® students don't have to attend a physical orientation on campus; we offer the same information via a self-paced virtual orientation program so you can start familiarizing yourself with the College and online environment.
New Student Tips
There is always an adjustment period when you enter any new environment, but knowing what to expect and preparing beforehand can help you acclimate faster. We've prepared a list of new student tips on every aspect of being a Berkeley College student, from taking advantage of on-campus tech resources to developing positive relationships with professors, so you can start — and finish — strong.
Learn to Manage Your Time
Strong time management skills are essential to success in college. It's important to stay on top of your coursework and not fall behind. Whether you're studying online or on campus, set a schedule for completing your assignments and studying—don't leave important tasks for the last minute. And don't wait to ask for help. Reach out immediately to your professors and Advisor if you have concerns about your studies. Help is always available. Berkeley also offers workshops and other resources to help you develop good study skills. Check with your Advisor.
What to Bring
If you're attending on-site classes, you'll want to make sure you're prepared for everything you might be doing that day. Most classes at Berkeley College use e-books, but if one of your courses requires traditional textbooks or other special supplies, be sure to have them with you, as well as a way to take notes. Some students prefer paper notebooks and an assortment of pens to help color-code notes, while others like to take digital notes with a laptop or tablet. Even if you prefer the second, it's a good idea to always have some pens and paper with you just in case something happens and you need a backup.
You may also want to pack some snacks like protein bars if you don't have a lot of time between classes for meals and a few dollars for the vending machines on campus.
Tuck a hard copy of your class schedule and a campus map in your bag in case any classes have been moved or you forget where to go next. If you're taking math or business classes, you may need to have a scientific or graphing calculator as well. While this may seem like a lot, once you go to your classes for the first week or two, you'll get a better idea of what you need and can pare back to the essentials.
What NOT to Bring
Unless you know you're going to have a lot of downtime between classes, it's best to leave anything not related to your schoolwork at home. This helps you stay focused and eliminate distractions, and even if you do have breaks between classes, you'll most likely use them to complete homework and assignments, freeing up your home time.
Computers, Phones, Electronics, and Campus Internet
Today's students may expect to look up definitions or enter exam dates on their phones or use laptops in class to take notes. While electronics can be helpful, it's important to understand that professors may have policies on their use in class, and you will be expected to follow them. While one instructor may allow students to have phones out as long as they step outside to take calls, another may expect all devices to be completely powered off during class hours. If you have any questions about the electronics policy, check with the professor directly.
At Berkeley College, we also have several on-campus computer labs to help you complete any online research or coursework required. These computers are available to students in the labs on a first-come, first-served basis, and students using on-campus computers or accessing the campus Wi-Fi through their own devices are expected to follow the internet-use guidelines and policies.
The Berkeley College HelpDesk is available 24/7 to assist with technical issues. The HelpDesk can be reached by phone at 973-653-2180 or through Live Chat | E-mail Us. You can also Submit a Ticket. 
Physical, Emotional, and Mental Health
During your first year of college, it's normal to put a lot of emphasis on your coursework and education, but it's important to also maintain a good work/life balance. Your physical, emotional, and mental well-being are critical to your success as a student, and Berkeley College has several support services in place to help you stay at your best. We also offer short-term on-campus counseling, so you can get help dealing with transition difficulties or any other type of mental health issue. Our counselors can also provide you with recommendations and referrals to therapists for long-term counseling.
Study Skills and Habits
Studying is one of the most important factors in success at the college level, and good study skills and habits can make or break your student experience. If this is something you've struggled with in classes before, that doesn't mean that you're doomed to the same in college. One helpful resource is the Center for Academic Success (CAS), which offers on-site and online tutoring for most classes as well as for course navigation and computer skills, provided by both professional and peer tutors. The center also offers study groups and a variety of convenient hours, all at no additional charge.
At Berkeley College, we have support resources in place for our students to help them succeed in every way, and that includes learning to study efficiently and effectively. Some key tips include:
Taking notes: Much of the class information will be delivered via lecture, and while it may seem like you can remember what your professor said in the moment, you may find out five weeks later when it's time for the test that it's not as easy as you thought. Taking notes, whether paper or digital, and referring back to them often is the best thing you can do for your study habits.
Use visual cues: Many students are visual learners, which means they may have trouble retaining information from the textbook or the lecture. You can work around this by creating mind maps, graphs, and even doodles with your notes.
Manage your time effectively: Take advantage of downtime during your commute or between classes to review your notes. This is especially helpful right after class when it's fresh in your mind. If a class is canceled, use that time to catch up on homework or get a head start on next week's reading.
If at any time you find yourself falling behind or feel like you're struggling to retain the material, you can check in with academic support services to find out about tutoring and other resources that may be available.
Working with Professors
Most professors are dedicated to their material and genuinely want to see their students succeed. If you find yourself struggling, consider visiting during their office hours to talk to them outside of the class environment. This is especially helpful if you're having difficulty with the coursework. They may be able to recommend a tutor or additional resources to help you succeed. If you aren't able to come to a resolution in any matter with a professor, the College offers a student complaint process.
Graduating on Time
In order to graduate on schedule, it's important to plan your classes efficiently. If a class is only offered every other session and you miss it or fail a class and have to repeat it, it could delay your graduation. Keeping in contact with your advisor and talking to them when you register for classes each session can help you stay on track and increase your chances of graduating on time.
Campus Involvement
While it's tempting to come on campus for your classes and leave when they're over, the more involved you are in the College, the better your experience is likely to be. Students who make a point to be involved in Berkeley College student life and take part in clubs and organizations (on-site and online) are more invested in their college experience and are also better able to network with fellow students. If you're not sure where to start, contact student services. You can also see a list of all upcoming events and important dates on the Berkeley College calendar.
On-Campus Work
On-campus job opportunities can be a great way to put a little extra money toward your education, and work-study jobs let you work around your class schedule, so you don't have to worry about needing time off to take a big exam. You can find out more about determining eligibility for work-study positions and how to apply here.
Volunteer Opportunities
Volunteering with organizations on or off campus lets you network with other students and professionals in your field and provides valuable experience to include on your resume or CV for future employers. To find out what opportunities may be available, check with your professors and student services.
Internships
Berkeley College is proud to offer students several internship opportunities with businesses and organizations around the New York and New Jersey areas. There is high interest in internship opportunities, and they tend to fill up quickly, so be sure to talk with academic support services or career services to get started. Many students will have the opportunity to participate in an internship, a practicum, or a job-related assignment for a valuable learning experience, usually involving eight hours per week and 120 hours in a semester.
Campus Security
Our Public Safety Department is dedicated to maintaining a safe environment for our students, staff, and visitors on all of our campuses. We have extensive emergency response plans in place, including lockdown and evacuation procedures. While we do everything we can to ensure our students' safety, we also rely on our students to let us know when they see or hear something that may be concerning. You can report any concerns directly to the Public Safety Department and get information on any alerts via BerkAlert.
Transportation
Many of the Berkeley College campuses are located right near mass transit, including trains and buses, and all are easily accessible via nearby major highways. We also offer ample parking and a campus shuttle system for student convenience on many campuses.
Career Services
While your education is an important step on your career path, it's only the first step. Our Career Services Department staff is available to help you transition from college straight into your chosen career path. They can help with everything from determining what field you're interested in; to helping you polish your resume to get that interview. Beginning in the first semester, the department assists with career counseling that continues throughout each student's studies at Berkeley College, culminating in resume and interview assistance to help in attaining full-time employing in a chosen field.
Additional Resources and Help
As you navigate your first year at Berkeley College, questions are sure to come up. You can get answers to these questions via our 24/7 online chat service as well as by contacting the specific department, such as Financial Aid or Student Services. Additional contact info for administration staff and faculty can be found in the directory.
Please visit our Domestic Viewbook for additional information for prospective students. For up-to-date and detailed information, please visit BerkeleyCollege.edu and view our catalogs at BerkeleyCollege.edu/publications.
Related Posts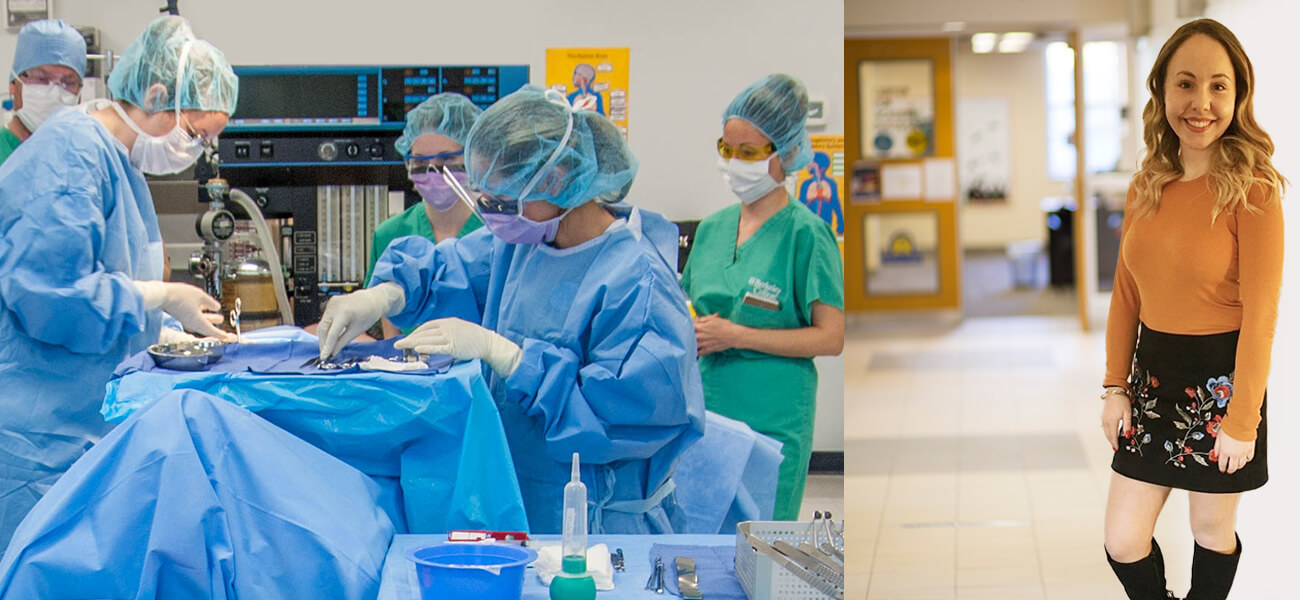 Health Services
Woodland Park
Students
Surgical Processing Technician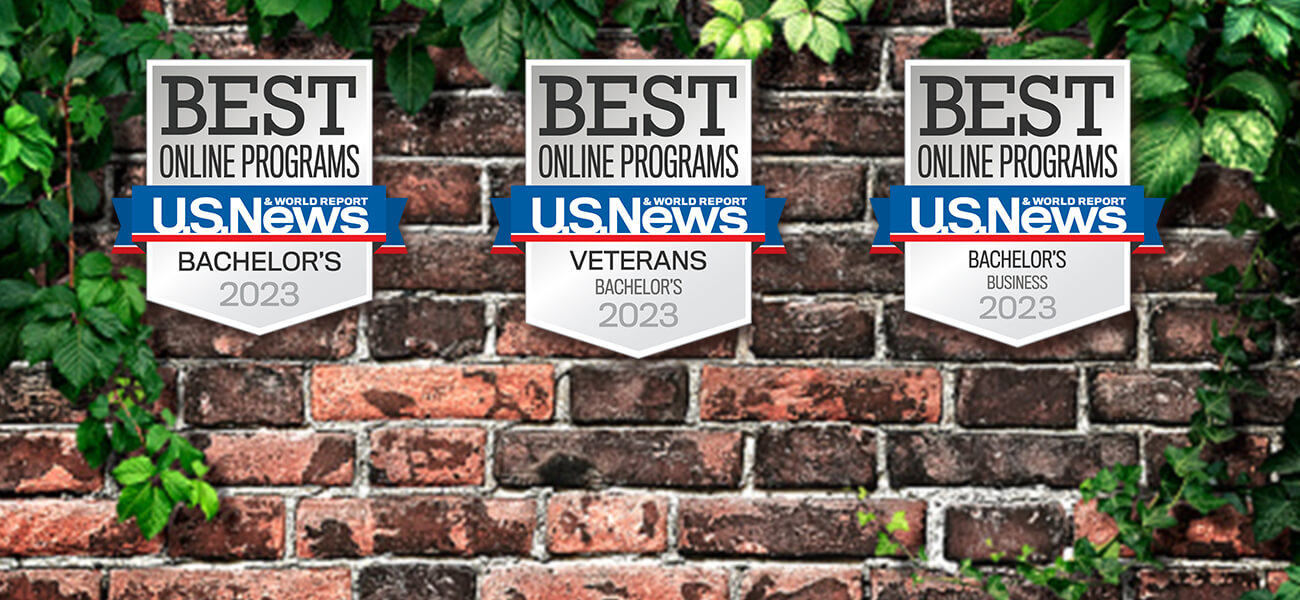 Military and Veterans
Students
Berkeley College Online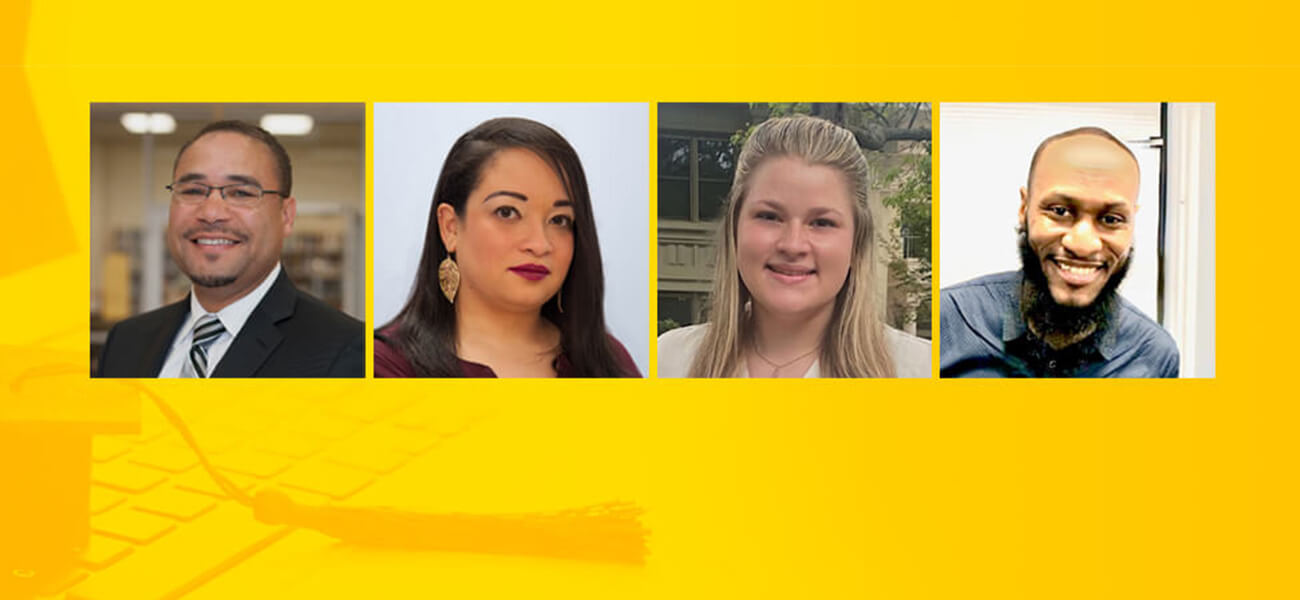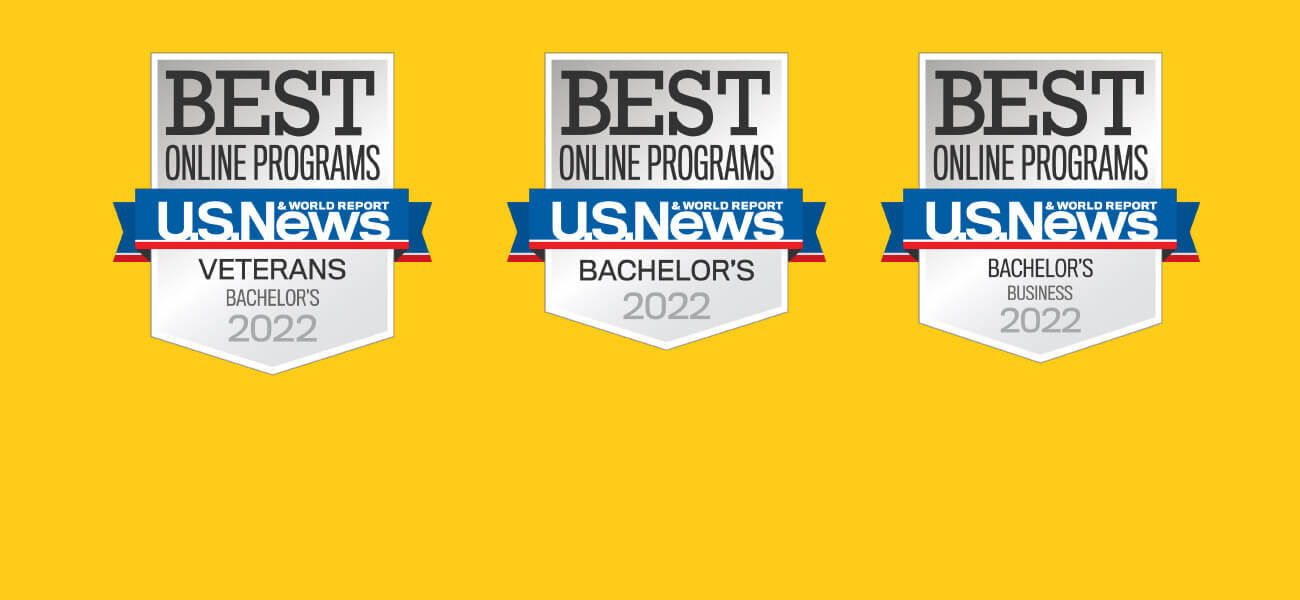 Berkeley College Online
Students
Military and Veterans