Empowering lives for 90 years!
Berkeley College Students Lean In On, "Women in Leadership: Breaking Barriers"
Tonya Johnson
16 November 2018
Last year, after Oslene Johnson attended the "Speak Up and Speak Out: Women in Media: The Courage to Own Your Story" event at Berkeley College in New York City, she couldn't wait to get back to her campus in 
White Plains
 to start making a greater impact on her community.
She was invited back this year, in 2018, to share opening remarks, and participate in a student round-chair panel discussion to further deconstruct the topic centered around "Women in Leadership: Breaking Barriers." The prime focus was on how to move forward, applying the principles of leadership, described, in the larger panel conversations earlier that day, to our own lives.
The second-year Marketing Communications major told the audience, "This is an event that I never knew I needed to go to. I had no idea how it would have affected my life!" She felt the urge not to just "think and feel" but to actually "do something."
Following "Speak Up and Speak Out," Oslene used her current role as secretary of the Student Government Association (SGA) in White Plains, to channel and inspire changes in events and programming. Feeling encouraged and empowered as she did back then, is a feeling she wants for others - especially women on the Berkeley College campus.
In addition to being involved with SGA, Oslene is an assistant to the Office of Student Development and Campus Life, and has served as a Student Ambassador for the Berkeley College Global Alliance program. She co-drafted the Civil Rights Cold Case Records Collection Act with her former Hightstown High School classmates in East Windsor, NJ.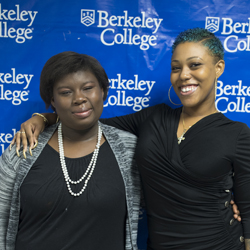 The panel also featured student leaders Erica Kelly and Jasmine Griffin. Both are active members of SGA at the New York City campus, striving to make a difference and assist their peers each day. As a Delegate for SGA and an Orientation Leader, Erica Kelly is currently pursuing an Associate's degree in Business Administration in Management.
Member-at-Large, Jasmine Griffin wants to become a Supreme Court Justice and eventually open a teen shelter for young women. She's on a strong path to possibly attending Columbia University Law School on scholarship, once completing her Bachelor's degree in Legal Studies at Berkeley College.
Audience member and Business Administration student Lisa Boyd, who has maintained a 3.2 GPA since she began at Berkeley in 2016, was glad to gather the resources needed to address her concerns about seeking gainful employment and entrepreneurship outlets in the restaurant industry, as a legally blind adult student, beyond graduation. She learned all about the career and disability services and partnerships offered to students at Berkeley College, during the conversation.
"I'm feeling good being exposed to a lot of positive women," she said. "I'm glad that I found out about "Women in Leadership," in efforts to get the support that I need as I continue - just three semesters away from receiving my Bachelor's degree."
Health Services Administration Honors student Myrna Clause-Cummings, returned to Berkeley to complete her Bachelor's degree immediately after receiving an Associate's. She recited her poem to the group about overcoming the storm.
Berkeley College Alumna Nancy Robles-Guess, Executive President, Operations and Compliance Officer, Eastern Funding L.L.C., who was a participating panelist for the "Women Leading Global Entrepreneurship" segment that day, also joined in.
"I'm very committed to helping our community. Berkeley College gives students plenty of opportunity. The school certainly helped me to find my voice when I was a young person," said Nancy. "I want to share my experience and be transparent in hopes that someone else will benefit and be inspired to continue their journey."
Members of the public, and leaders from the Berkeley College community including: Dallas Reed, Vice President, Student Development and Campus Life; Ashante Barnes Connor, Chief Administrative Officer, Berkeley College Student Development and Campus Life, and Co-chair of the New Jersey Title IX Administrators Working Group; and Angie Tang, Board Trustee, Berkeley College, and Impact Investing Advisor, were also in attendance. Angela Harrington, Vice President, Communications and External Relations, Berkeley College, Mistress of Ceremonies, served as group moderator.

Which conversations and themes from today's discussions resonated with you the most?

Oslene Johnson: The importance of having a seat at the table and the importance of bringing your own voice to it, and thinking about how you can uplift the voices of the people around you. Be the first to do something, and not looking at how someone else before you did it, and said it. Think about how you want to do it and say it. Challenge yourself to be different from the people who came before you.
Erica Kelly: Hearing the stories about resiliency was really moving. The women talked about their stories and how they didn't just stop at the glass ceiling, they shattered it! We as women, don't have to stay at the top of the glass ceiling, we can push our way through it and reach for the stars.
Jasmine Griffin: These women made me feel as though I would be able to accomplish anything. Everyone goes through something. These women have gone through challenges in the workplace, but they didn't allow those situations to stop them. This is a story that so many women go through. I'm glad to hear that I'm not alone. I'm also reminded that I should be happy in what in what I do. However, if you're working in a specific field and you're not happy, it's okay to change, because if you're not happy, you have the ability to fix it.
As women, we have to challenge ourselves to do something bold and get out of your comfort zones. What does it mean to be bold and take risks?
OJ: Being bold means asking yourself the really hard questions like, "Is this where I need to be or is this where I think I should be?" If you can't give yourself an answer as to why you're there or why you're doing it, or why it matters to you, then you need to leave it and go somewhere else. At the very least you need to stop for a second and ask yourself, where do you want to be and why. Then you can go from there. If you don't ask yourself those types of questions first, then you're going to be stagnant.
EK: It's all about taking risk. One of the greatest risks I took was leaving another school to come to Berkeley College. The family oriented aspect within the school and throughout the faculty members is what sealed the deal.
JG: As an intern, I worked for a drug program on the Upper East Side in New York as a secretary, but I didn't want to only be confined to that one area of just writing notes and entering paperwork into the computer. I began building a bond with a lot of the clients that I was working with through the program and now I'm a recreational therapist, all because I stepped out of my comfort zone. Although I was not getting paid at the time for the work that I was doing, it was something that I genuinely wanted to do. From me being that intern who was originally just there for the insight, now I'm a paid employee.
What does it mean to be a leader?
OJ: In addition to focusing on the things you want to learn or think you should learn, it's important to realize the things that you have already learned. Think about 'How can I bring my skill sets into this position that I want to be in, or this organization that I want to join?' Recognize what you've learned and how far you've come! That really helps your advancement.
EK: Being a leader means three things to me: Knowing who you are, knowing that you're worthy of what you're doing, and deviating away from the norm. I'm in no way a traditional person, and I take pride in that because for me, not being a traditional person, I think outside the box.
JG: Don't be afraid to step forward and do the things that you want to do, because you never know who is watching. You could be inspiring someone, and you don't even know that they are paying attention, or even know your name. Your story alone is something that may inspire them to do better and take that path.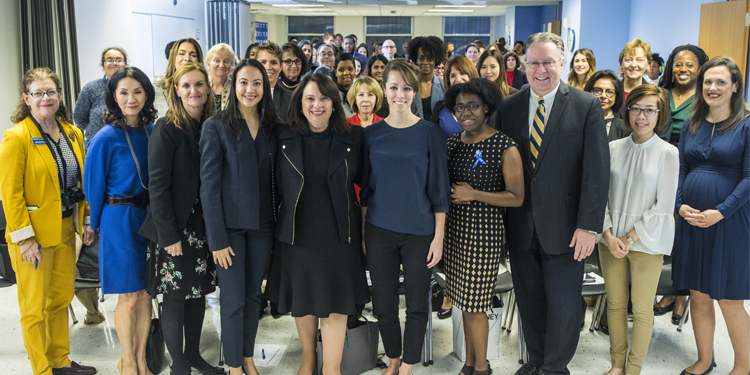 "Women in Leadership: Breaking Barriers" is a part of a global initiative that focuses on strategies for empowering women economically and politically, incubating the future of women entrepreneurs, and other important issues.
The views and/or opinions in this article are those of the individuals interviewed. The academic achievements and/or employment outcomes described in this article are specific to each individual, and are not a guarantee of similar results for past or current students. For up-to-date and detailed information, please visit BerkeleyCollege.edu and view our catalogs at BerkeleyCollege.edu/publications. 
Related Posts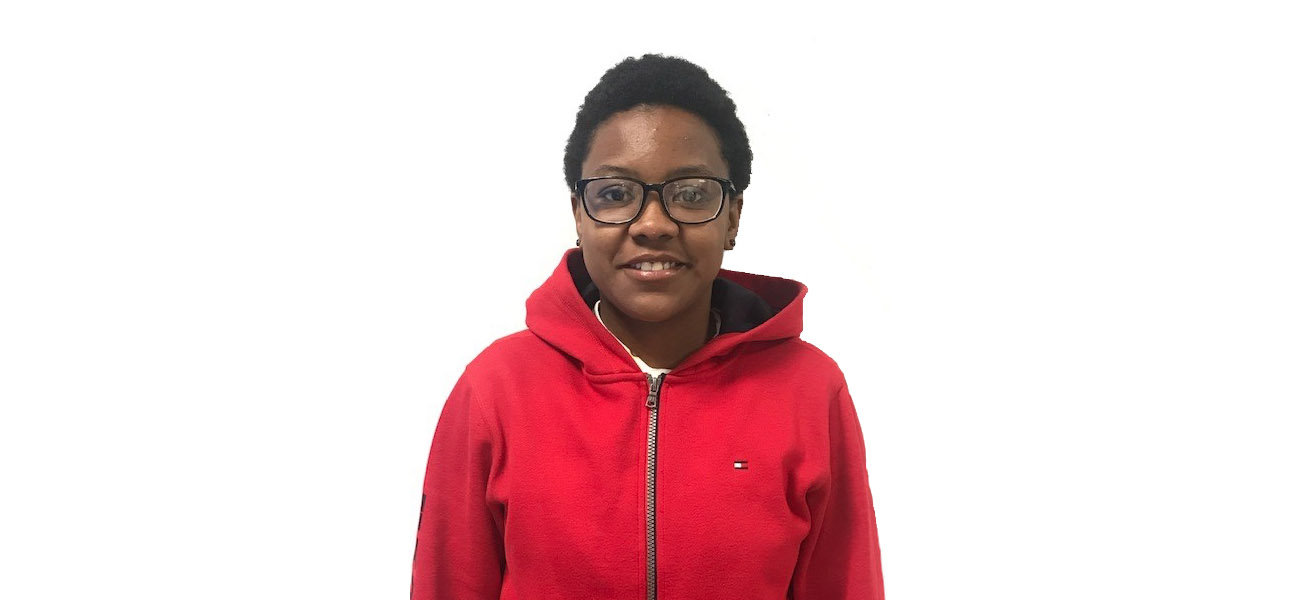 White Plains
Students
Criminal Justice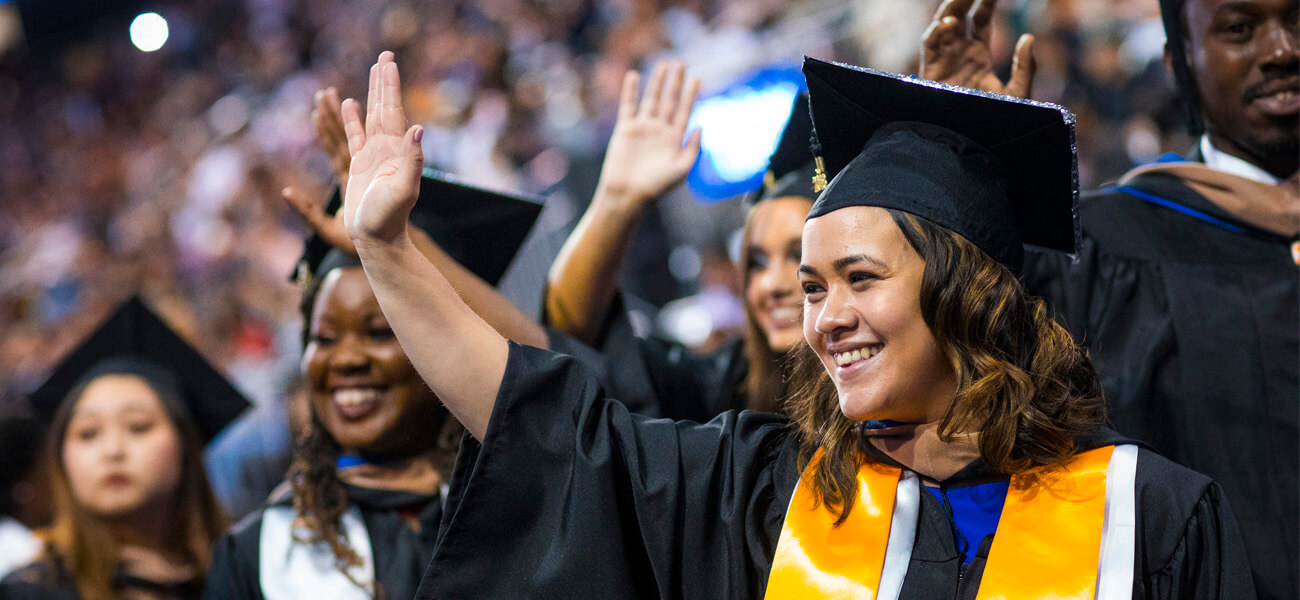 Berkeley College Online
Woodland Park
White Plains
Newark
Woodbridge
NYC Midtown
Paramus
Students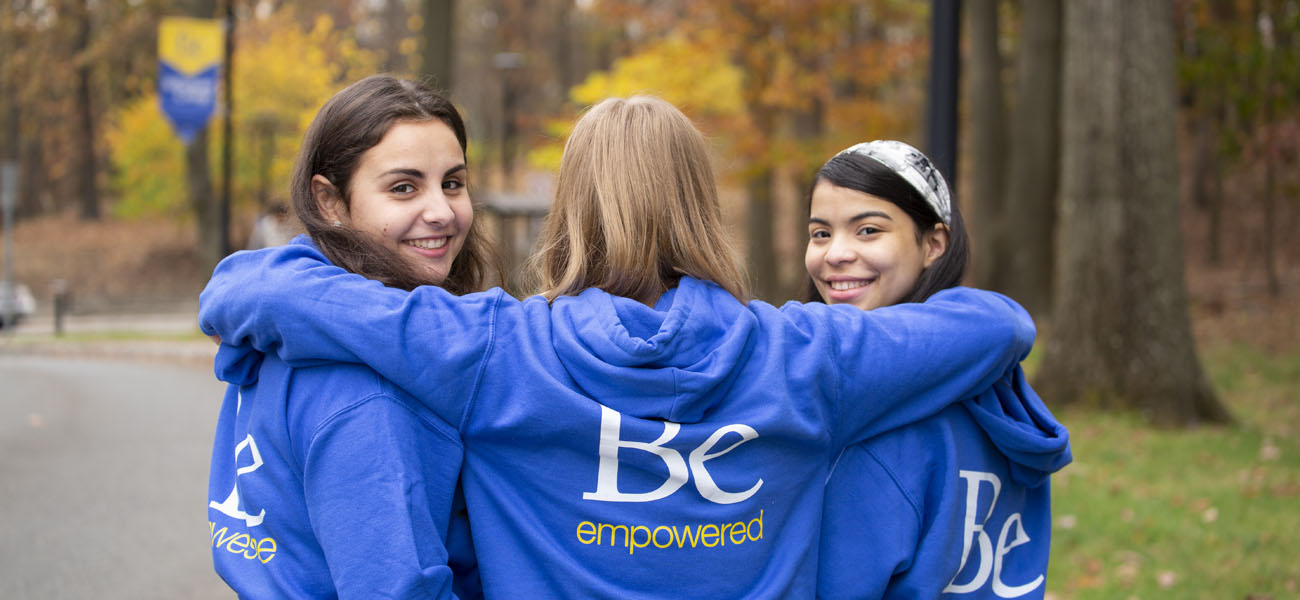 White Plains
Woodbridge
Woodland Park
NYC Midtown
Newark
Berkeley College Online
Paramus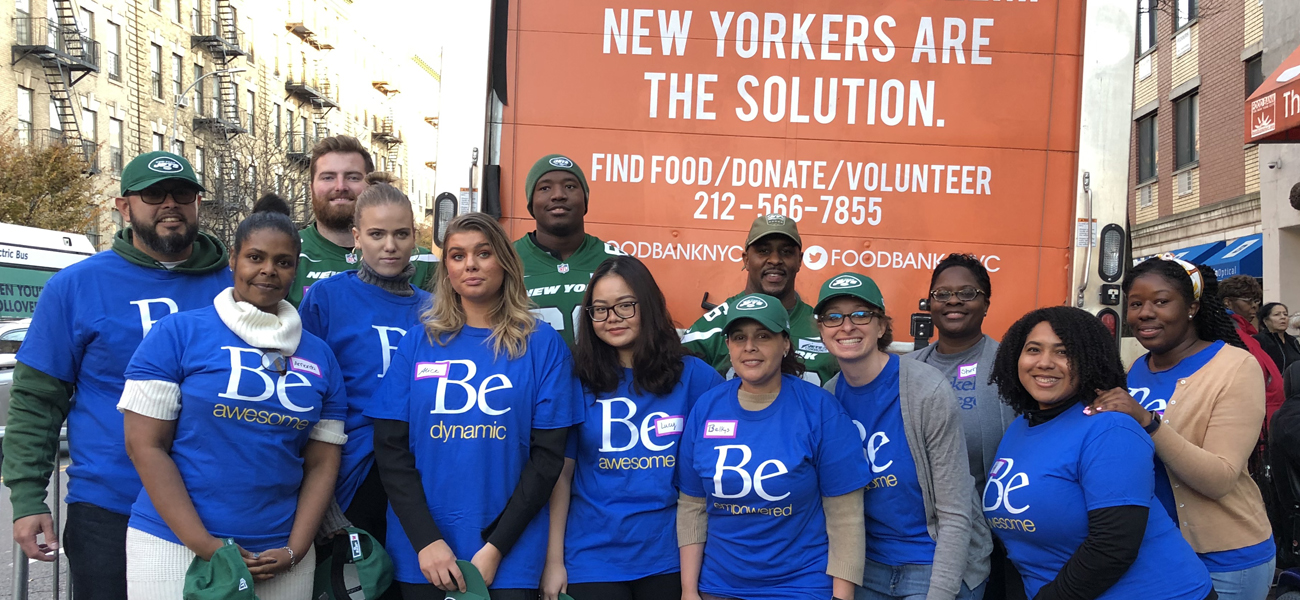 White Plains
Students
Berkeley College Online
Paramus
Woodbridge
Newark
Woodland Park
NYC Midtown
Faculty and Staff