Berkeley College: A Year in Review 2022

FOR IMMEDIATE RELEASE
Tuesday, January 3, 2023

Welcome to 2023! Berkeley College begins the new year by highlighting the top events, accomplishments, and news stories of 2022. Our faculty, staff, and administrators continue to support students on their educational and career journeys, while our graduates embody a community of engaged lifelong learners who are making distinct marks on the world.

As we embark on a new year filled with possibilities, we would like to thank our community partners who support us in our mission of empowering students to achieve livelong success in dynamic careers.

We wish you happiness and good health in 2023!
---
 
Commencement 2022 at Prudential Center



Berkeley College honored more than 1,400 graduates who persevered through the COVID-19 pandemic to earn diplomas, during a Commencement ceremony on Friday, May 13, 2022, at Prudential Center in Newark, NJ. The graduating class included 116 military and veteran graduates, 73 international students from 30 countries, and future healthcare heroes. Jonathan Santiago, Executive Director, Transition and College Access Centers, New York City Department of Education (pictured center), was named Alumnus of the Year. The Record and the Herald News featured stories on graduate Philip Sanzari, a 66-year-old entrepreneur who reinvented himself after closing his business during the pandemic (pictured right). 
Diane Recinos, EdD, Named President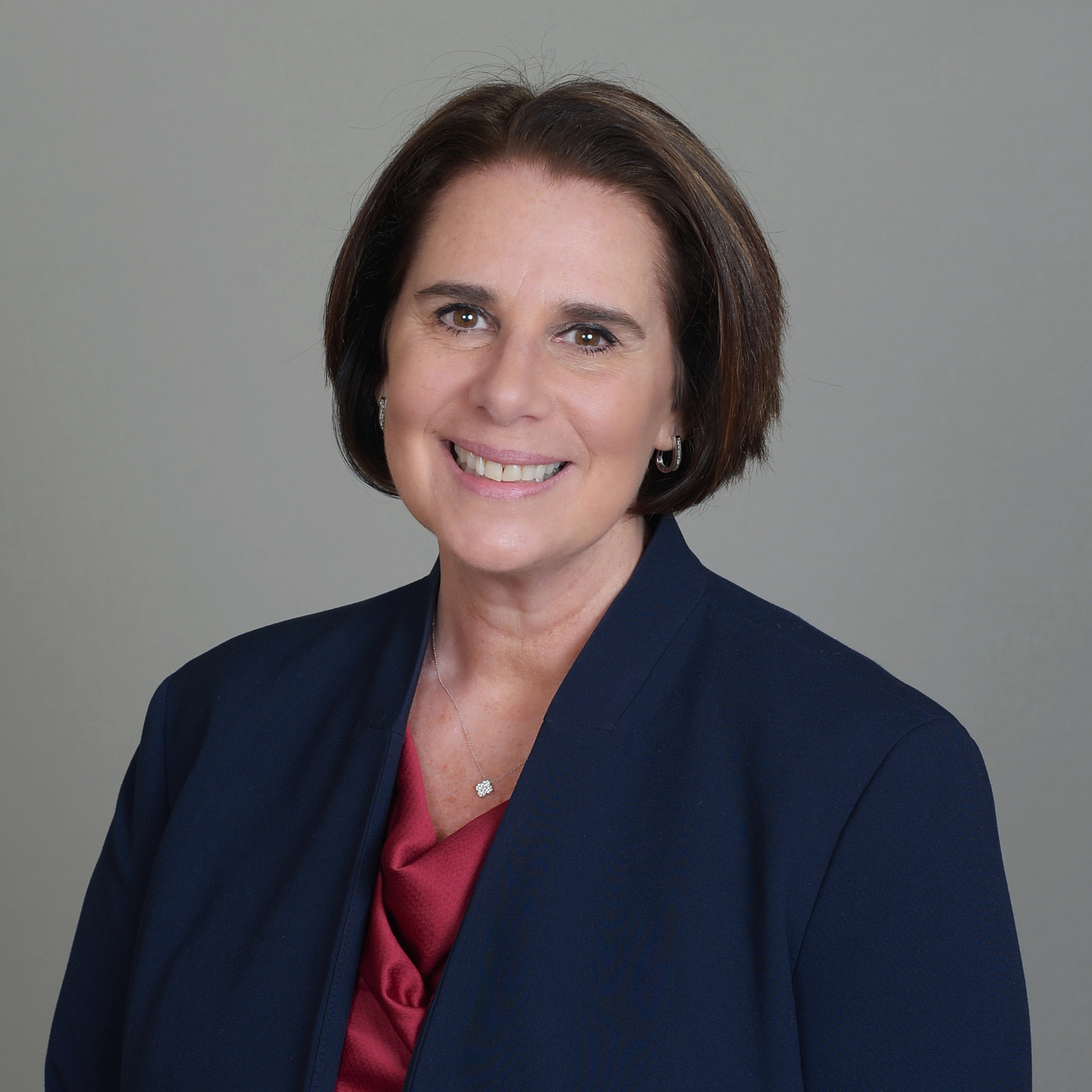 In March 2022, the Berkeley College Board of Trustees named Diane Recinos, EdD, President of Berkeley College. Recinos, who has served the College for 30 years in various leadership roles, was appointed to the role of Interim President in October 2021. NJBIZ, ROI-NJ, and Hispanic Outlook were among the outlets that featured the news. Recinos addressed the United Nations Africa Day delegation and spoke about the role of higher education in advancing women's rights in May 2022. City & State New York recognized her on its 2022 Above & Beyond list, honoring remarkable women who are improving New York 
Master of Business Administration in New York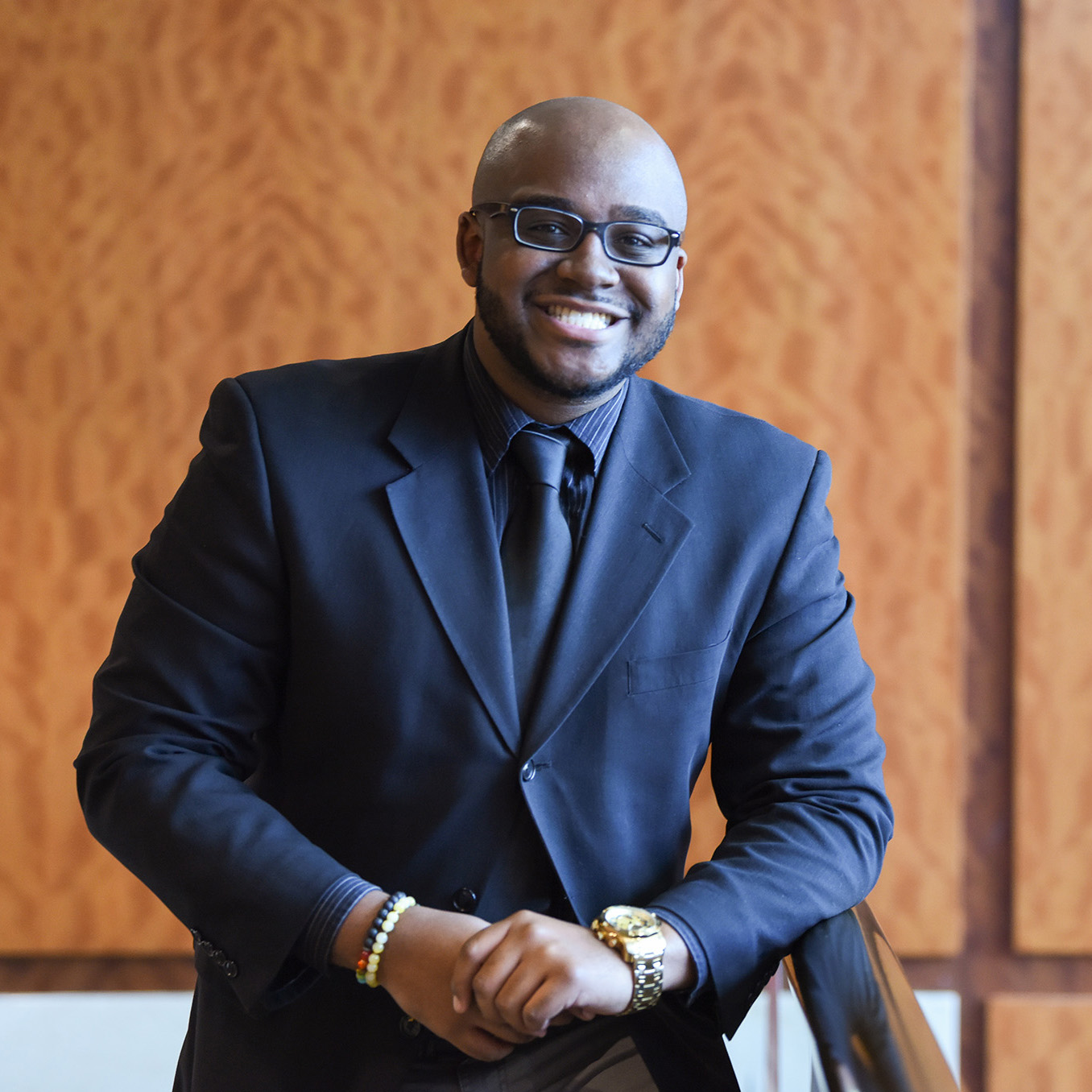 In March 2022, Berkeley College announced the launch of a Master of Business Administration (MBA) in Management degree program through the College's Larry L. Luing School of Business® in Manhattan, NY. The program, approved by the New York State Board of Regents and Middle States Commission on Higher Education, is the College's first graduate program in New York State. 
Healthcare Heroes Take Center Stage



As communities face a critical shortage of healthcare workers, Berkeley College School of Health Studies graduates affirmed their commitment to service at pinning ceremonies throughout the year, for graduates of the Practical Nurse and Licensed Practical Nurse to Bachelor of Science in Nursing programs. The stories of nursing graduates were featured on NJ Spotlight News and in a photo gallery on NorthJersey.com. In fall 2022, the College launched its Master of Science in Nursing program, an advanced degree for nursing professionals interested in expanding their opportunities as nurse educators, managers, and practitioners. 
National and Regional Excellence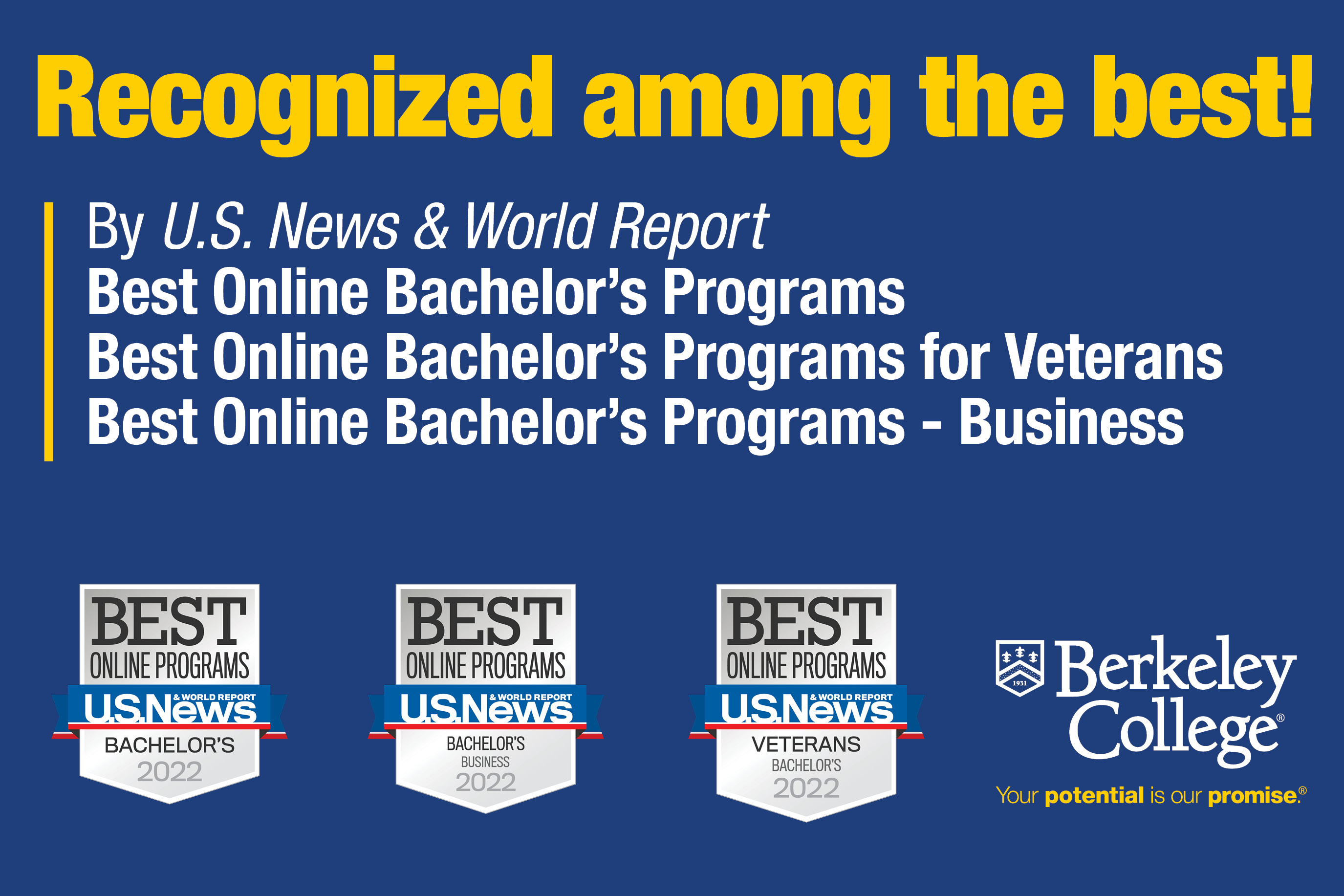 For the ninth consecutive year, U.S. News & World Report ranked Berkeley College among the Best Colleges in the nation for Online Bachelor's Degree Programs. The ranking also recognized the College among the Best Online Bachelor's Degree Programs for Veterans and in the category Best Online Bachelor's Degree Programs – Business. Berkeley College – New Jersey was honored among the Best Regional Universities in the North and among the Best Regional Universities for Social Mobility in the 2022-2023 Best Colleges Survey. Newsweek and Statista, a global business data platform, named Berkeley College Online® on their list of America's Top Online Colleges of 2023. Military Times ranked the College on its 2022 "Best for Vets" list, recognizing the colleges and universities that best serve military and veteran students. 
Supporting Student Success



The Berkeley College Foundation celebrated the opening of a food pantry at the Woodland Park campus during a ceremony in September 2022 (pictured left). The event was covered by The Record and News 12 New Jersey. Ellen Zitis, Executive Director, Berkeley College Foundation, and James Marshmon, Manager of the Food Pantry, spoke with My 9 News about how this resource ensures students have access to proper nourishment without sacrificing their education. The Woodland Park campus also reopened its Professional Clothing Corner (pictured right), which offers new and gently used professional clothing to students and alumni, at no cost. 
Giving Back to Our Communities


Berkeley College students, faculty, staff, and alumni supported the good works of more than 20 nonprofits and community organizations in New York and New Jersey during the College's 12th annual Community Service Week in June 2022. The College hosted a pre-Thanksgiving networking event open to the business community in November 2022, which collected food donations for the Berkeley College Foundation food pantries that serve students experiencing food insecurity. In December 2022, the College joined community volunteers to place more than 4,000 wreaths at the graves of veterans on National Wreaths Across America Day. 
Women's Entrepreneurship Week 2022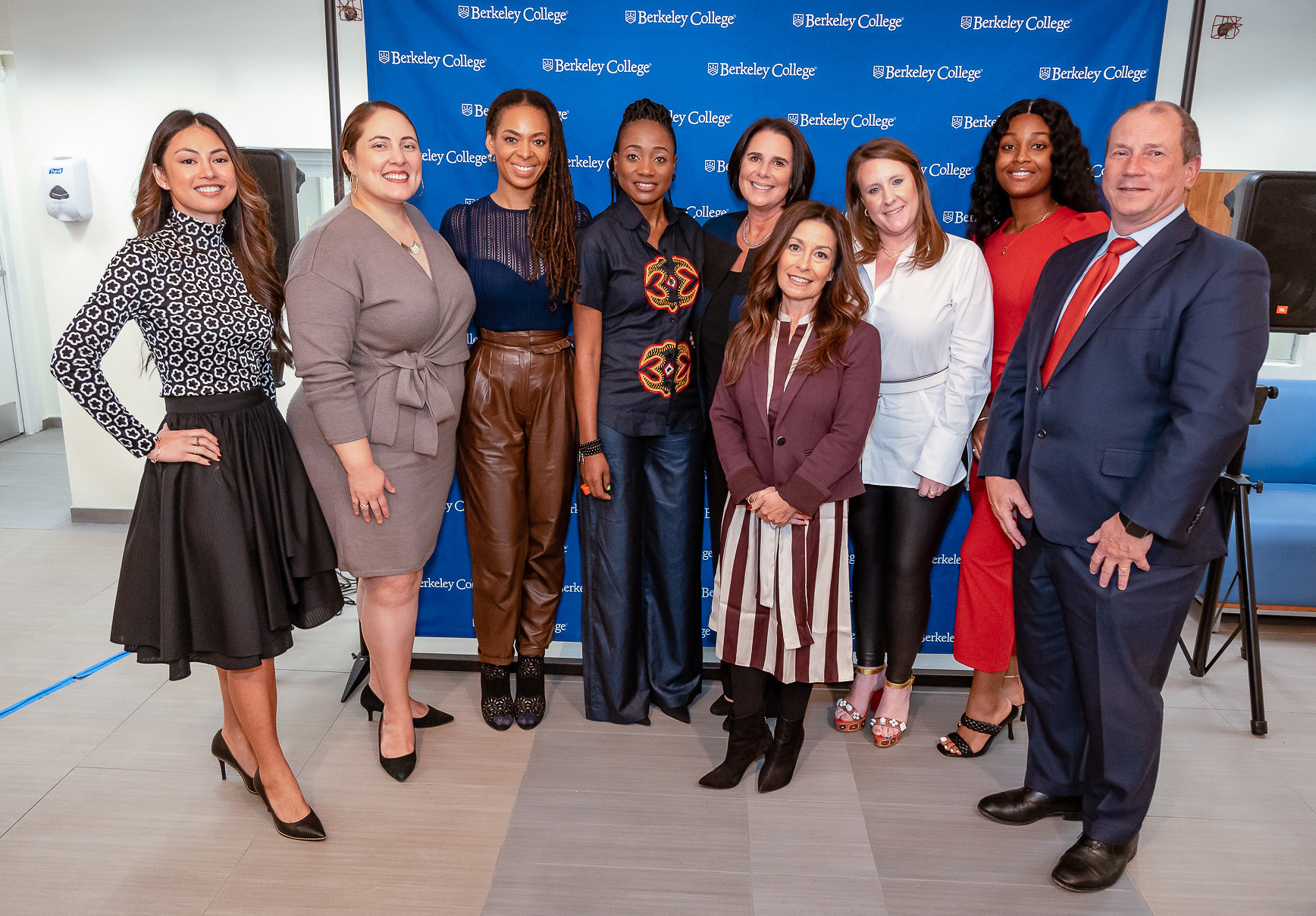 Inspiring entrepreneurs and leaders in business and government shared their big ideas during Berkeley College's eighth annual Women's Entrepreneurship Week (WEW) summit, held in October 2022. More than 100 attendees joined "Big Ideas: The Catalyst for Business Success," which was livestreamed and held in-person at the College's New York City campus. The College presented Julissa Gutierrez, Chief Diversity Officer, New York State (pictured second from left), with the 2022 Women's Empowerment Award for Inspiring Future Leaders.
Awards and Recognitions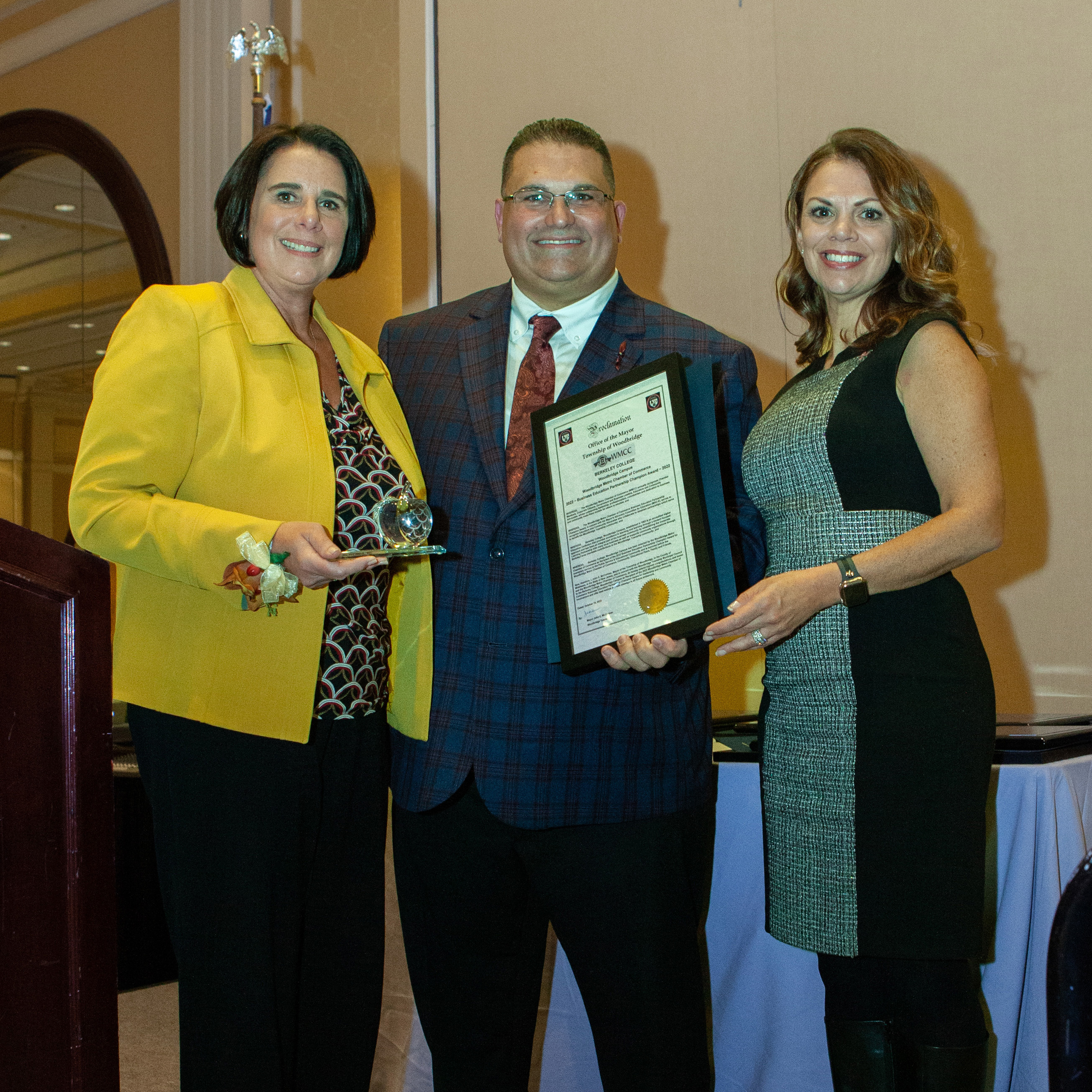 The Woodbridge Metro Chamber of Commerce honored Berkeley College as its Business Education Partnership Champion (pictured above) in October 2022. The Commerce and Industry Association of New Jersey recognized the College among its 2022 Companies that Care in the categories of "COVID-19 Community Response and Support" and "Feeding the Hungry."
Busie Matsiko-Andan, a member of the Berkeley College Board of Trustees, was honored for her community impact during the

10th Annual African Diaspora Awards. Crain's New York Business named Will Moya, Vice President, Student Finance and Institutional Effectiveness, on its list of 2022 Notable Hispanic Leaders. Sherrille Shabazz, EdD, Vice President, Student Development and Campus Life, was named among the City & State New York Responsible 100.

The American Society of Interior Designers (ASID) recognized two Berkeley College students as semifinalists in its Student Portfolio Competition. Alumna Gabrielle Peralta was named to the ALL IN Campus Democracy Challenge Student Voting Honor Roll and the College was named among its "Most Engaged Campuses for College Student Voting."


Student Academic Achievement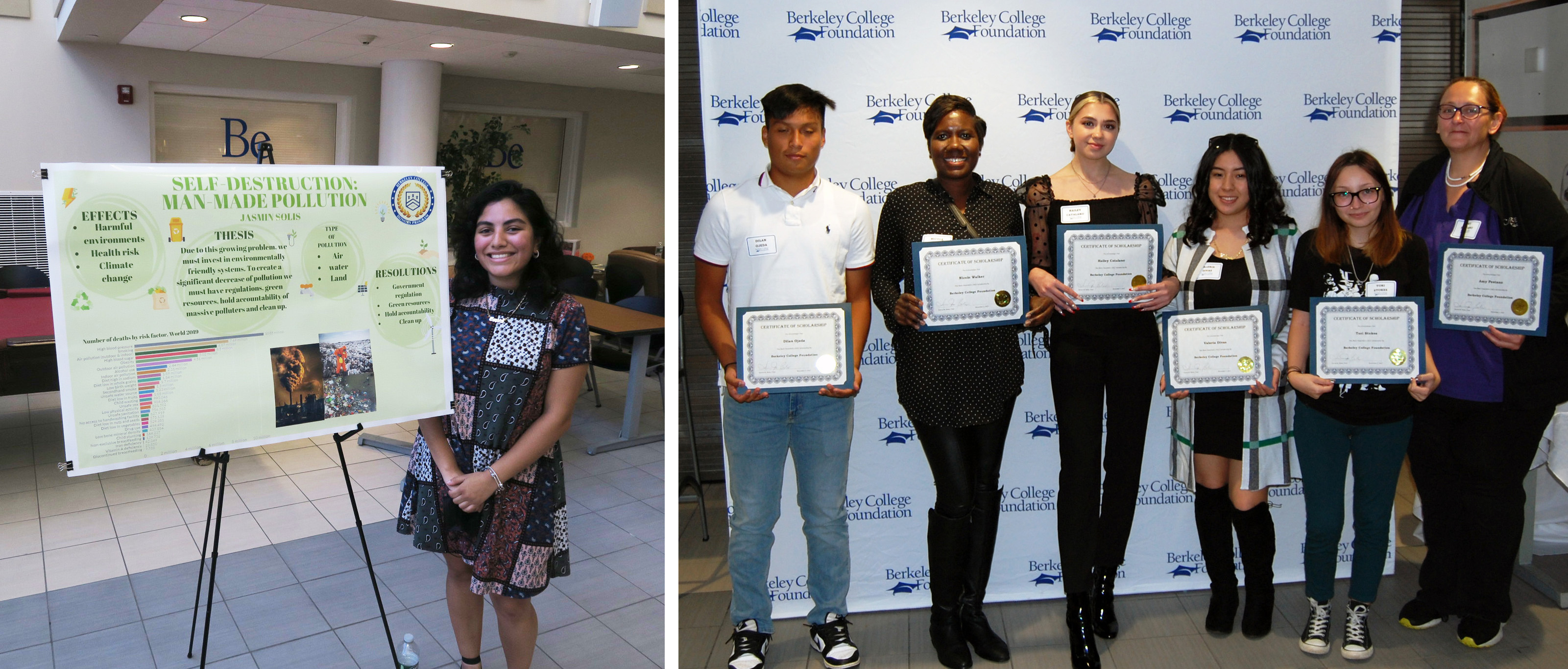 Honors Scholars tackled challenging social justice topics such as the media, mental health, climate change, and immigration during the annual Berkeley College
Honors Scholars Research Symposium
in April 2022 and the
Pre-Honors Symposium
in August 2022 (pictured left). The Berkeley College Foundation honored eight high-achieving students during its annual
Scholarship Awards Reception
in November 2022 (pictured right). Students pursuing careers in law enforcement and legal fields completed a
Law Enforcement Career Development Course
with the NJ Police Community Affairs Officers Association and the Essex County Prosecutor's Office in November 2022.
Marketing Partnerships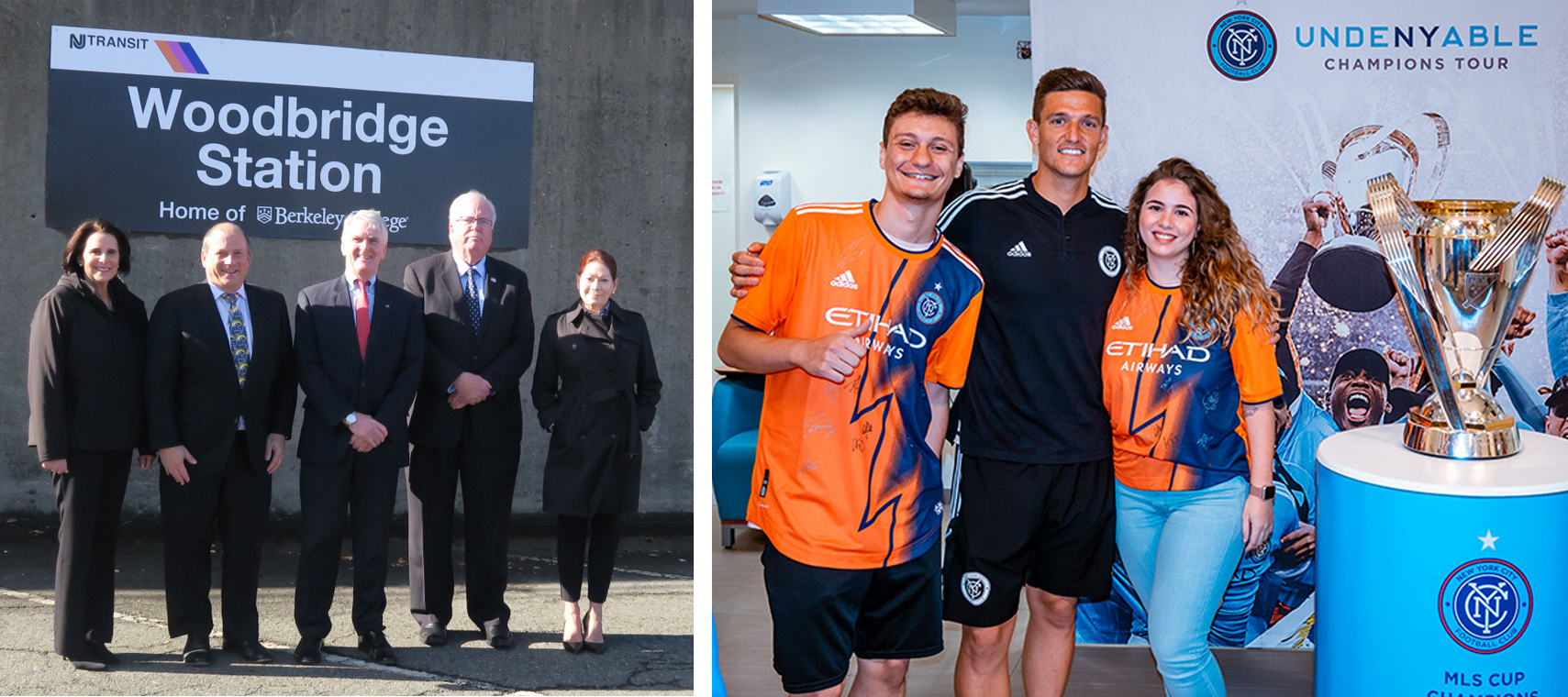 In November 2022, NJ TRANSIT and Berkeley College announced a three-year marketing partnership transforming the North Jersey Coast Line's Woodbridge Station into the
"Home of Berkeley College"
 (pictured left). The initiative aligns with Berkeley College's 40th anniversary in Woodbridge, NJ. The announcement was publicized by
Meadowlands Media
,
NJBIZ
, and other media outlets across the state.
As the first higher education partner of
New York City Football Club
(NYCFC)
, Berkeley College celebrated the team's 2021 championship season during a special event in July 2022 (pictured right). Students, faculty, staff, and alumni, as well as students from Rennert International, the College's affiliate international language school, had an opportunity to view the MLS Cup and meet the NYCFC goalkeeper. 
Continuing Education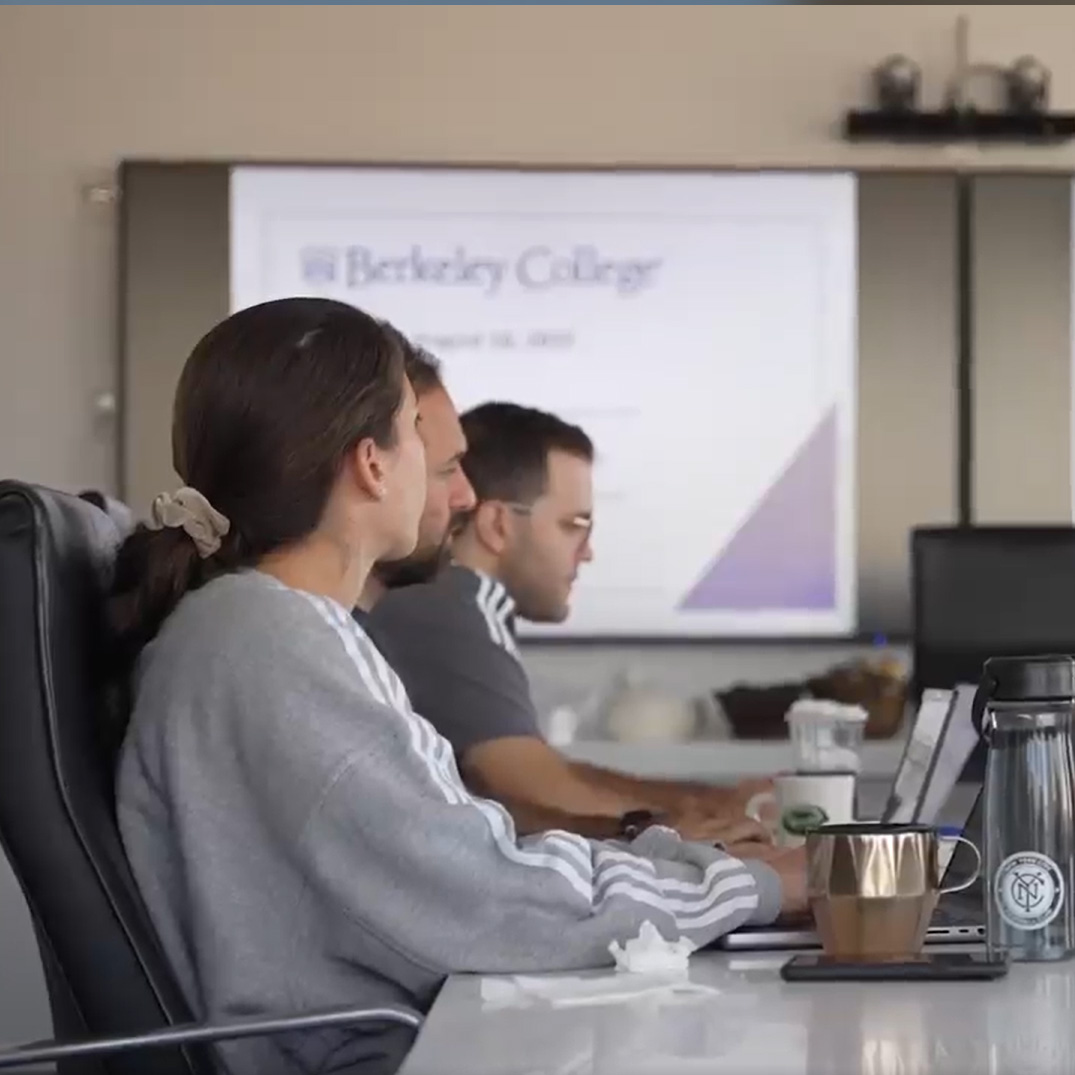 The
Berkeley College Continuing Education
initiative continues to offer hands-on, practitioner-focused programs and courses to meet the needs of professionals seeking to advance in their careers or enter a new field. Program highlights include a
Diversity, Equity and Inclusion (DEI) Certificate
;
Medical Billing Training program
;
Cardiac Arrythmia Interpretation course
;
Community Health Worker Certificate
; and an online
Law Enforcement Executive Management Graduate Certificate
that may be applied to the Master of Business Administration program at Berkeley College. The first phase of a
New York City Football Club Professional Development Training Project
, "Leadership Skills for New Managers" (pictured above), was completed in August 2022. 


Campus Connections

Women leaders in business and government shared stories of their challenges and triumphs during the 10th Annual Women's History Month Panel in March 2022. Brian Bridges, PhD, New Jersey Secretary of Higher Education (pictured left) met with students in April 2022. More than 50 business leaders received inspiration to excel in a challenging business environment during the Women Entrepreneurs Empowerment Summit presented by Latinas in Business, Inc., in June 2022. In September 2022, the College welcomed Designer-in-Residence Kibonen Nfi for an installation, pop-up shop, and fashion show during New York Fashion Week (pictured right).


Spotlight on Alumni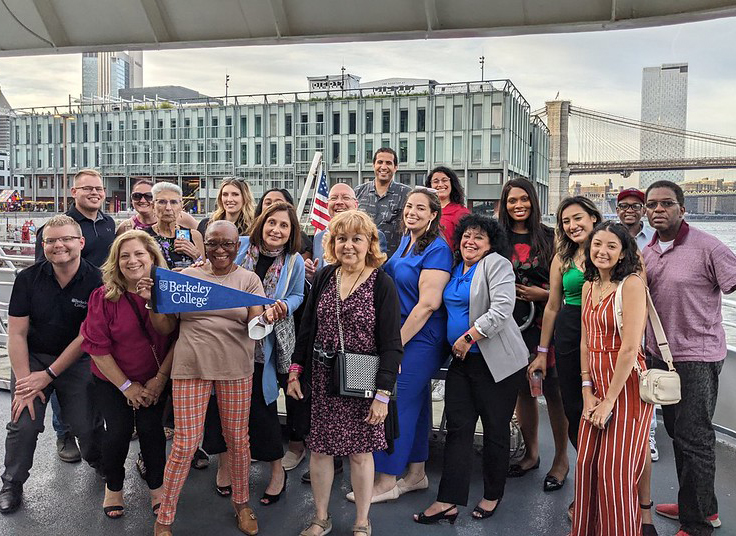 In June 2022, Berkeley College alumna and Tony Award-winning producer Fran Weissler shared her story with students and alumni at the New York City campus. The Alumni Association also hosted a New York City Happy Hour Cruise, which raised funds for the Berkeley College Foundation. Alumni gave back by participating in Making Strides of Central Park to support the American Cancer Society in October 2022 and a holiday networking event and toy drive in support of Our Way to Hope, a Paterson-based nonprofit run by alumna Karen Pena, in December 2022. Stories about graduates, their experiences on campus, and their contributions to their fields of study are featured on the Alumni Spotlight page of the Berkeley College website.


Athletic Accomplishments


In January 2022, the Manhattan Chamber of Commerce launched Learning Track for Business Success, an initiative to help businesses during New York City's economic recovery. Berkeley College subject matter experts presented best practices in topics such as leadership and diversity, equity, and inclusion. In March 2022, Darshan Desai, PhD, Management, Larry L. Luing School of Business®, spoke about business data science on People to Be Heard.

In April 2022, Samuel Lloyd, DPS, Management, Larry L. Luing School of Business, was quoted in an article by NJ.com about the future of the remote workplace. In August 2022, Kevin L. Luing, Board Chairman, shared how the College keeps its community connected through social media in NJ Chamber Edge. Marianne Vakalis, EdD, Interim Provost and Dean, School of Professional Studies, spoke with LinkedIn News about the flexibility of online learning. Joseph Scuralli, DPS, Dean, Online Education and Larry L. Luing School of Business, joined a panel of influential leaders at the City & State New York Education Summit.

In December 2022, Len De Botton, Chief Information Officer, shared insights on staff retention and the remote workplace during a Government Technology webinar on "Rethinking Talent Strategy." Bryan Hoppe, Director of Business Success, and Greg Matwijszyn, Helpdesk Director, spoke about the impacts of AI technology at the 21st Annual CUNY IT Conference.