Berkeley College: A Year in Review 2020

FOR IMMEDIATE RELEASE
Monday, December 21, 2020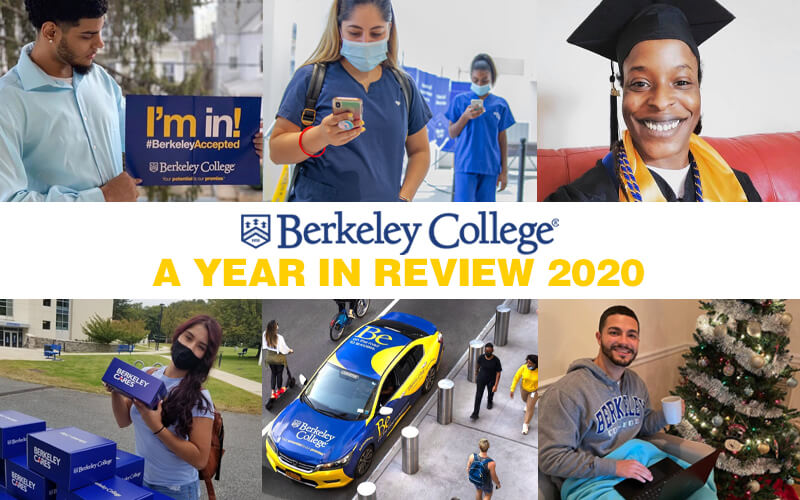 2020 was a year unlike any other. Yet despite many challenges and uncertainties Berkeley College has shown great resilience. From maintaining academic continuity by quickly and seamlessly transitioning to remote instruction, to supporting each other and the community at-large by providing supplies and healthcare services during the COVID-19 crisis, this year made us proud to be Berkeley Knights.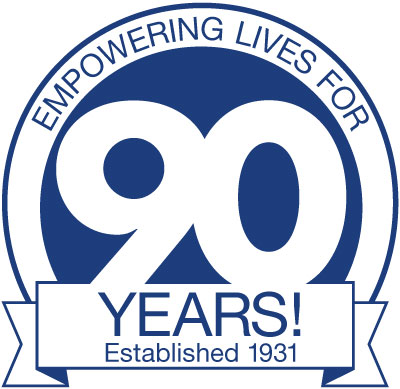 In 2021, we will celebrate Berkeley College's rich history as we mark our 90th anniversary milestone. A committee led by Co-chairs LaTysha "Ty" Gaines, Assistant Vice President, Student Development and Campus Life, and Bryan Santiago, Security Analyst and Administrator, Information Systems, will announce upcoming events in January. Visit the 90th Anniversary webpage for more information.

Read on for more highlights from the year. As we look ahead to better days, we wish you and your families health, happiness, and success in 2021.
Excelling in a Remote Environment

The transition to remote instruction in March 2020 was enabled by Berkeley College's emergency planning efforts, technology and online academic infrastructures, and the College's longstanding reputation in online education. Seven hundred free laptop computers and 259 loaner laptops were distributed to continuing and incoming students over the 2020 winter, spring and fall semesters. The fall semester offered students the options of hybrid or all-online course modalities. Departments such as
Academic Advisement
,
Career Services
,
Personal Counseling
,
the Library
, and Student Development and Campus Life (SDCL) provided resources and support services to students. For example, SDCL conducted wellness checks and provided meals and snacks to
international and domestic students living in residential housing
at the campus in White Plains, NY, who were not able to return home because of travel restrictions.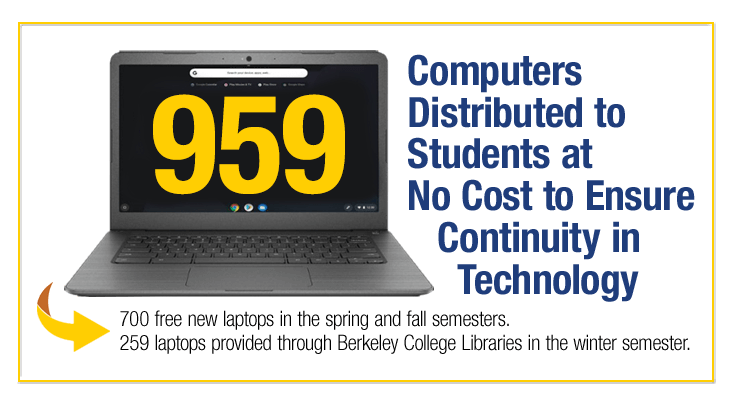 In June, more than 300 School of Health Studies students returned to campus to complete their hands-on lab training in Woodland Park. When campuses reopened in September for the fall semester, faculty, staff and students were asked to take a Pledge of Shared Responsibility, and the College boosted health and safety efforts including increased cleaning and disinfection, reduced capacity in classrooms, a daily health questionnaire, and a mandatory mask policy. The College received coverage related to its COVID-19 response in the publications Campus Technology, New Jersey Business, and Toggle.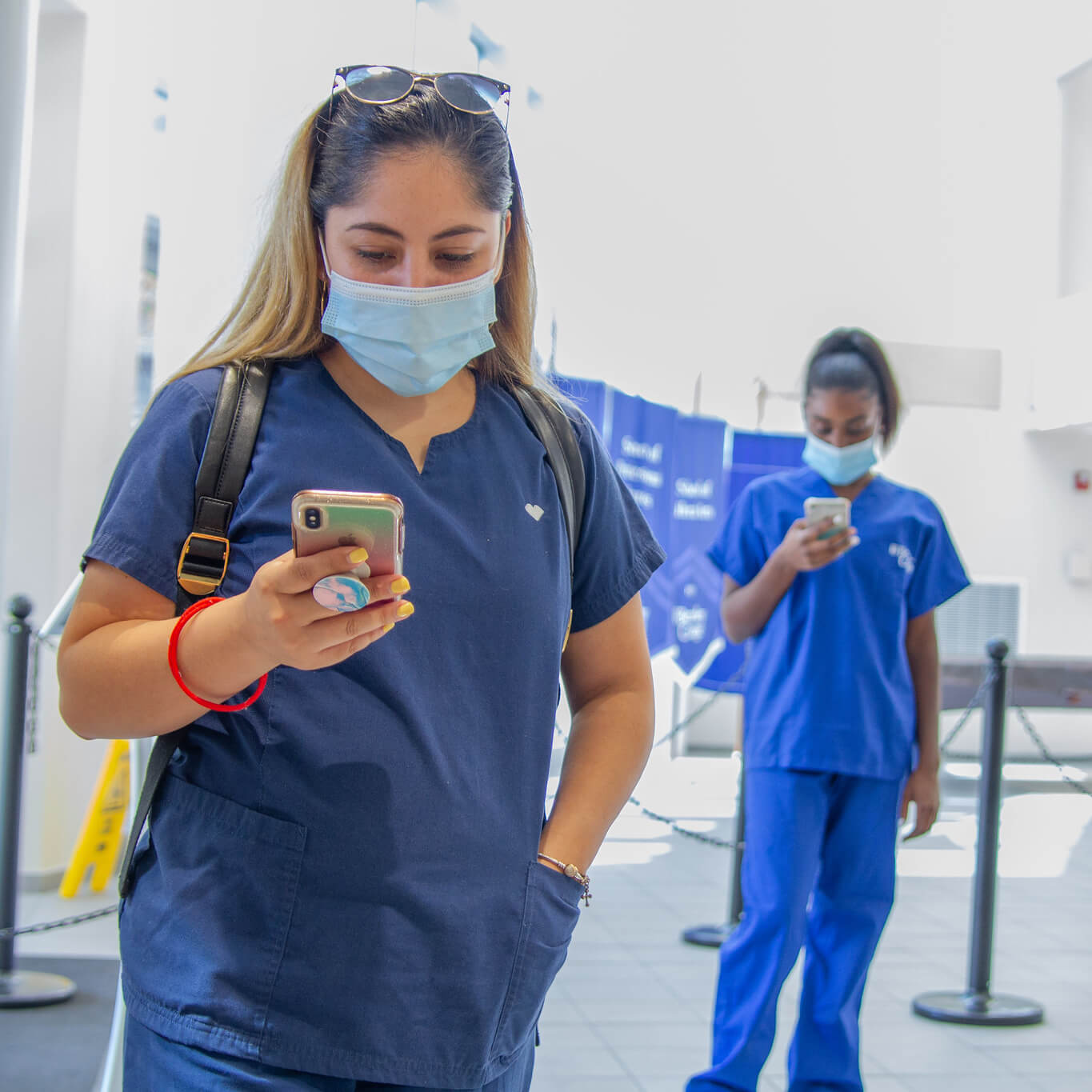 The College's Coronavirus Task Force, led by Anthony Amiano, Communications and Planning Specialist for the Office of the President, is made up of leaders from each area of the College. The group meets each week to monitor the pandemic and to provide information on safety efforts and the status of COVID cases at the College, in accordance with the guidelines set forth by the governors of New Jersey and New York, and the Centers for Disease Control and Prevention.
Staying Connected through Virtual Events
President Michael J. Smith hosted virtual town hall meetings with students, parents, families and associates to provide updates on COVID-19 safety, campus operations and information student resources. More than 640 participants attended the live events, which were also recorded for later viewing.

Chairman Kevin Luing held "Tuesdays with Kevin" roundtable conversations with faculty and staff. Eleven roundtable discussions were held from July through November. Each roundtable was comprised of a mix of faculty and staff from different departments, who shared their ideas on how to better serve students. The next roundtable will take place on January 12, 2021.

In August, Chairman Luing was featured in a "Lessons in Leadership" segment with hosts Steve Adubato and Mary Gamba on News12+, where he discussed how the COVID-19 health crisis accelerated the push toward online learning, an area that has been a center of excellence at Berkeley College for more than 20 years.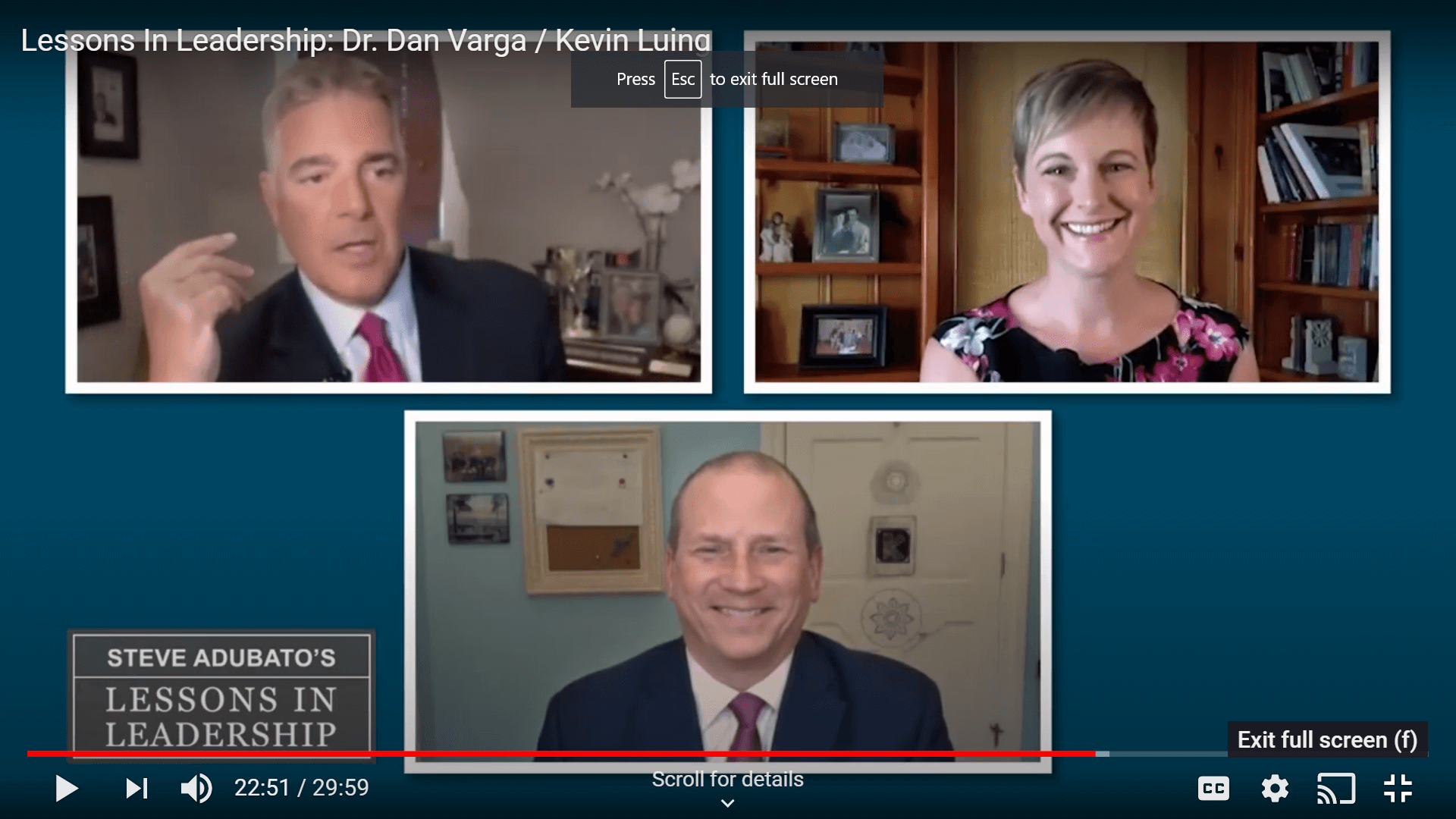 Faculty and Career Services team members shared their expertise in numerous articles. Jennifer Moschella, English; Byron Hargrove, PhD, Director, Honors Program; and Gregory Hotchkiss, ThD, Director, General Education, shared tools that can improve engagement and collaboration in the virtual classroom. Amy Soricelli, Vice President, Career Services, explained how students can continue their job searches remotely in articles in The Paramus Post and northjersey.com, and how students can make their resumes stand out in Fast Company. Flore Dorcely-Mohr, Senior Director, Career Services, also shared insights on "Career Services in the Time of Coronavirus" with the National Association of Colleges and Employers.

Diversity, Equity and Inclusion Strengthens Our Mission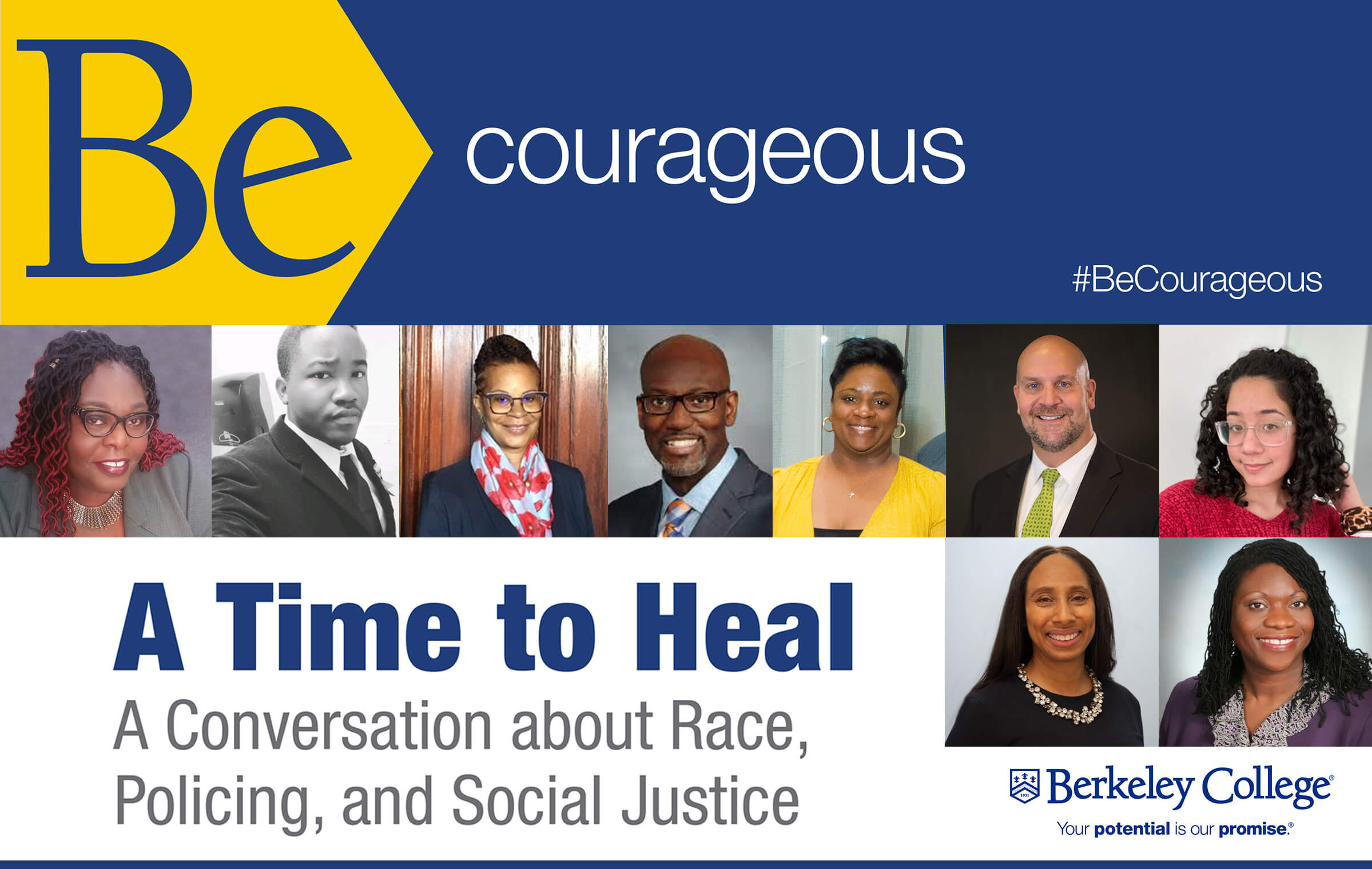 On June 8, 2020, President Michael J. Smith was among 56 college and university presidents to sign a statement by the New Jersey Presidents' Council, seeking to combat systemic racism and foster inclusive communities. President Smith appointed a Diversity, Equity and Inclusion Task Force (DEITF) in July, to remain responsive to local and national challenges of racial equality, systemic racism and social justice.

The DEITF is co-chaired by Moya Bansile, Esq., Professor, Legal Studies, School of Professional Studies, and Dallas Reed, PhD, Vice President, Student Development Campus Life. One of the DEITF's first actions was to gain approval for the observance of Juneteenth as an official college holiday beginning in the 2020-2021 academic year.

Following the death of George Floyd, faculty in the Legal Studies and Justice Studies departments hosted a town-hall style webinar called "A Time to Heal." A second forum featured a student dialogue on justice and equality moderated by John E. Harmon, Sr., President and CEO, African American Chamber of Commerce of New Jersey. In July, the Office of Disability Services observed the 30th anniversary of the signing of the Americans with Disabilities Act with a virtual celebration. Honors scholars also presented research on social justice during the virtual Honors Scholars Research Symposium in August. Charlane Brown, JD, Justice Studies, spoke about social justice on the "Women Who Rock" podcast.
Responding to Community Needs during COVID-19

Berkeley College addressed community concerns at the very start of the pandemic by hosting Westchester County health and public safety officials, who provided early information and resources about the COVID-19 virus. Students, alumni and staff answered the call for volunteers and served as healthcare workers in the trenches, staffing mobile testing centers. The Positive Community magazine highlighted students and alumni on the frontlines of healthcare, including Teresa Patino at Mount Sinai Hospital, Nicole DeCarmine at Queens Hospital Center, and Niurka Pelaez at Hackensack University Medical Center. The College donated more than 50,000 supplies from its School of Health Studies to local hospitals and emergency management efforts. The Justice Studies department spearheaded an effort to celebrate the selfless efforts of essential workers and first responders with a donation of meals to the Wayne Police Department.
Introducing New Academic and Continuing Education Programs

The College launched a Bachelor of Science in Business Data Science, with concentrations in Artificial Intelligence and Business Analytics, in the fall semester. Darshan Desai, PhD, Chair of the program, discussed innovation with CMS Wire, TechTarget, Think Tank with Steve Adubato and InformationWeek. The degree prepares students for careers in growth industries and emerging technologies. Additionally, the College introduced a Bachelor of Science in National Security, as well as certificates in Paralegal, Police Studies, and Interior Design. Continuing education courses, focused on emerging career fields and seeking to provide professional development to those pursuing career advancement, were also announced, in areas such as Legal Nurse Consulting, Public-Private Partnerships, Social Justice and Welfare. Gary Krulish, Chair, Justice Studies, spoke about continuing education for law enforcement in New Jersey COPS magazine.

Virtual Commencement Celebrates More Than 2,200 Graduates

Families, friends and the Berkeley community came together to share their pride in the College's more than 2,200 graduates during a virtual Commencement ceremony on June 5, 2020. Each graduate was invited to create a Commencement slide featuring a personal message, video or photos. Troy Scott, a 2011 graduate who is employed as a Professional Mentor for Friends of the Children, was named Alumnus of the Year and student-veteran Josephine Cornacchia received the Outstanding Student Award. El Mehdi Bendriss delivered remarks as the Student Speaker and Professor Gloria Davy, PhD, served as Faculty Speaker. Virtual attendees also heard video messages from New York State Assembly Speaker Carl Heastie, and U.S. Senators Cory Booker and Chuck Schumer.

Recognized for Online Academic Excellence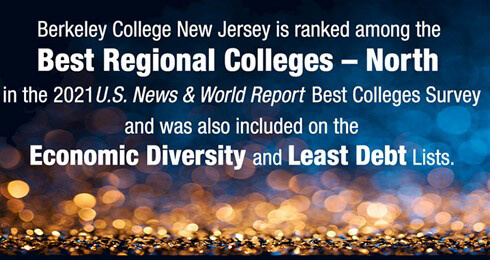 In 2020, Berkeley College New Jersey was recognized By U.S. News & World Report for the first time as a Best Regional College in the North. The publication ranked 1,452 colleges and universities nationwide in its annual survey. For the seventh consecutive year Berkeley College was ranked among the Best Colleges in the nation for Online Bachelor Degree Programs and Online Bachelor Degree Programs for Veterans, by U.S. News & World Report.
Partnerships Drive Awareness of Issues in Business and Higher Education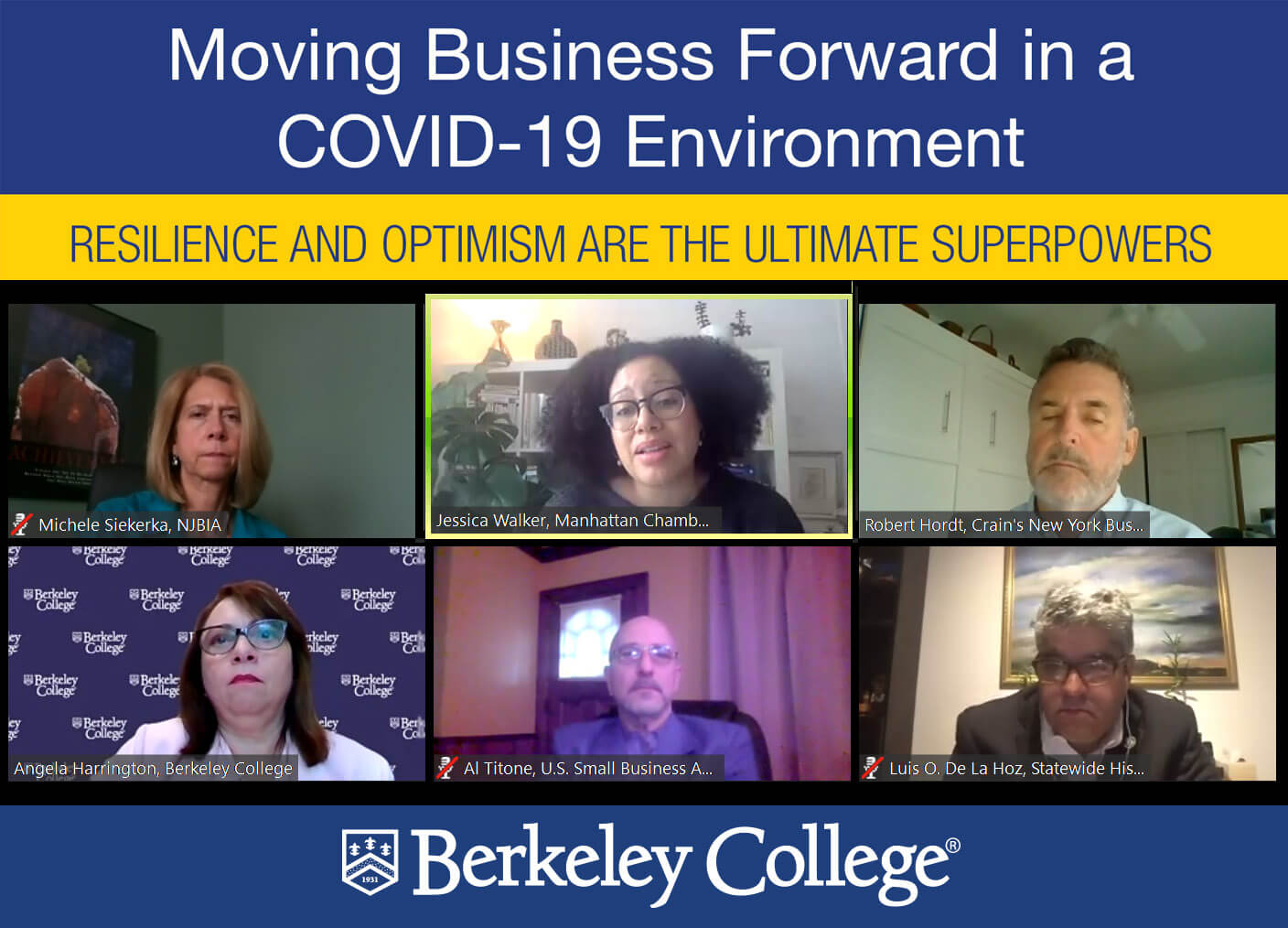 Many special events transitioned to online platforms, as thought leaders shared insights into remote teaching and learning, work-life balance, and how businesses are pivoting during COVID-19. In April, Berkeley College led the dialogue when it hosted "Moving Business Forward in a COVID-19 Environment," with speakers from Crain's New York Business, the New Jersey Business and Industry Association, the Manhattan Chamber of Commerce, the Statewide Hispanic Chamber of Commerce of New Jersey, and the U.S. Small Business Administration.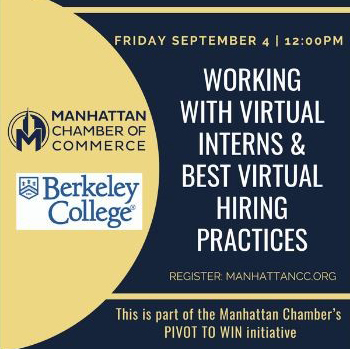 As part of the Manhattan Chamber of Commerce "Pivot to Win" campaign in September, Berkeley College presented free virtual workshops on "Working with Virtual Interns and Best Virtual Hiring Practices," "Developing a Culture of Innovation in the Workplace," and "Women in Leadership: Creating a Diverse Online Presence to Thrive in the New Normal."

In August, President Michael J. Smith participated in a City & State Education Forum on higher education restart plans in New York City. In May, Marsha Pollard, PhD, Provost, joined education officials including Betty Rosa, Interim Commissioner of Education, New York State Department of Education, to examine access and equity during the pandemic during a webinar hosted by City & State New York. Berkeley College leaders including President Smith, Dr. Pollard, and a panel of faculty shared views on health and safety, campus diversity and the virtual classroom during a virtual higher education summit hosted by the Association of Proprietary Colleges in July. More than 800 attendees watched the City & State Virtual Education Summit in August, during which higher education leaders, including President Smith, shared their expectations for the fall semester.
High School and Community Partnerships

Berkeley College continued its relationship with the Newark City of Learning Collaborative by hosting special events focused on citywide post-secondary attainment, such as "Conquering College through a Pandemic" and "Master Money by Mastering Your Future," a webinar focused on financial preparation for college, with author Norm Champ. The College announced a Corporate Learning Partnership with the African American Chamber of Commerce of New Jersey, and continued existing successful partnerships with Affinity Federal Credit Union and many more companies. In October, the College hosted high school counselors virtually and on campus in Paramus, NJ, to share information about the admissions process. The African American Chamber donated more than 100 tickets to Berkeley College and Elizabeth High School students for a viewing of "Just Mercy" in January, in observance of Martin Luther King Jr. Day. Reem Beck, an Interior Design graduate, shared her creative vision with the Alfred H. Baumann Free Public Library in Woodland Park by pitching a Capstone project to redesign the facility. Stephen Wolf, PhD, English, joined fellow author Daniel Wakin to speak about their recent books and their love of New York City, during a signing at the 92nd Street Y. The Berkeley College Foundation honored nine scholarship recipients and an outstanding alumnus during its annual Scholarship Recognition Dinner, held virtually in October.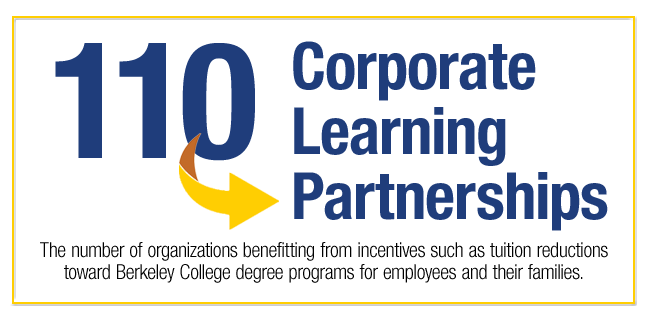 Berkeley Leaders Receive Awards and Honors

In January, City & State New York honored President Michael J. Smith as one of New York's 50 Over 50 most influential leaders. In April, Ana Yee, Director, Alumni Career Services and Quality Control, was recognized by Volunteer New York for her volunteerism with Gilda's Club Westchester and the White Plains Youth Bureau. Student efforts were also celebrated in 2020. The New Jersey Business and Industry Association recognized "Rising Stars" Gabrielle Peralta and Olivia Strama as future business leaders, and the American Society of Interior Designers honored the work of Interior Design students Reem Beck, Kelly Morse and Zulal Karadavut as semi-finalists in its Student Portfolio Competition. New Jersey Secretary of State Tahesha Way recognized Berkeley College students as first-place winners in the 2020 Ballot Bowl, Conference Four category, for their efforts in registering voters before the November election.
Women Leaders Recalibrating the Future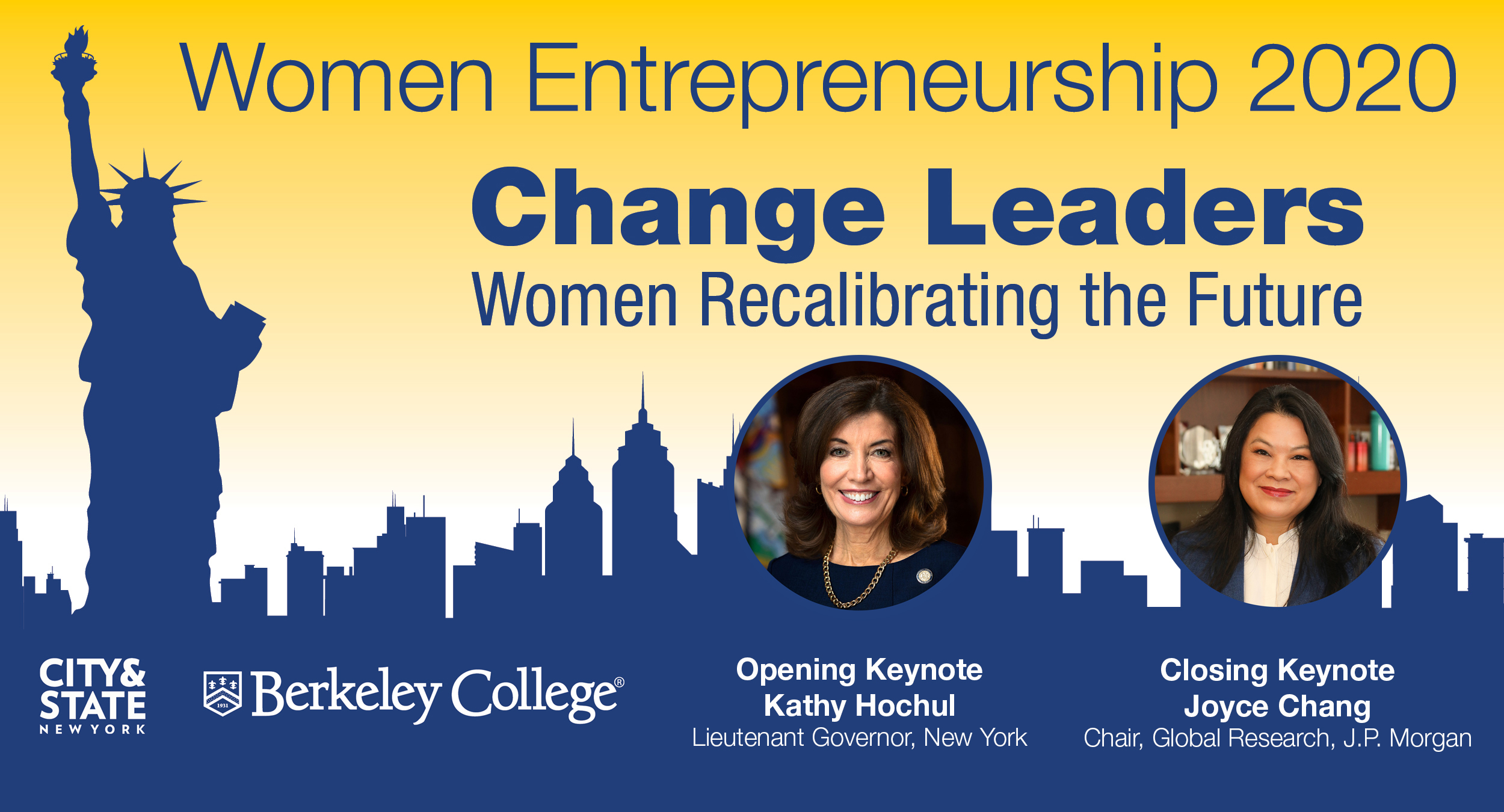 Women stepped up to transform their organizations during the COVID-19 crisis, and Berkeley College joined the dialogue on gender diversity and reimagining the future of work. Lt. Governor Kathy Hochul, New York, and Joyce Chang, Chair, Global Research, JP Morgan Chase, delivered keynote addresses to more than 700 participants during Change Leaders: Women Recalibrating the Future, a virtual forum hosted by the College during Women Entrepreneurship 2020.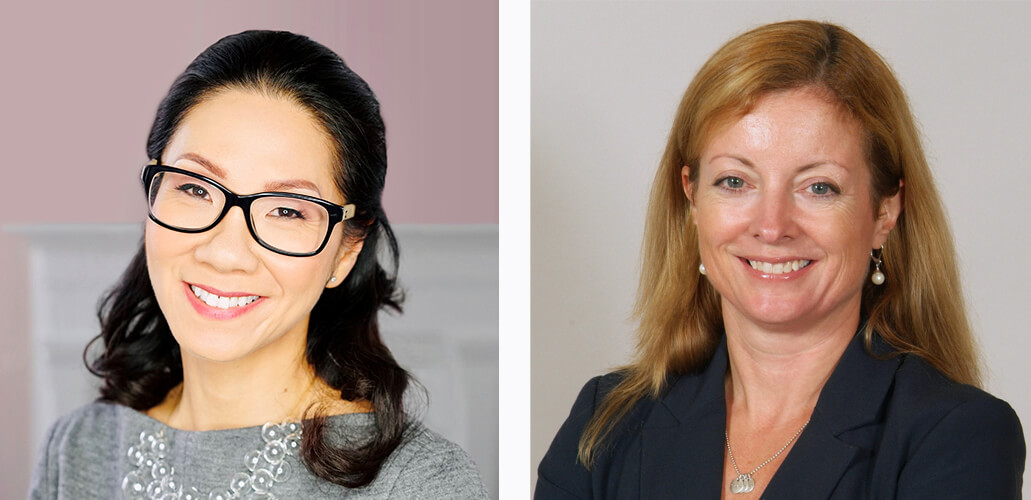 Berkeley College Board of Trustee members Angie Tang and Heather Briccetti were among the moderators of panel discussions at the event. The College also sponsored "Profiles of Women Leading in a Crisis," a webinar hosted by the Newark Regional Business Partnership in July, and the New Jersey Business and Industry Association Women Business Leaders Forum in September.
Military and Veteran Students Share Stories of Inspiration

In 2020, Berkeley College active military and veteran students and graduates explored pathways to success through a number of initiatives. Vincent DeNucci, a student-veteran in the Master of Business Administration program, was appointed Acting Executive Director of the New York Veterans Chamber of Commerce. Berkeley College alumni discussed their career paths in a segment on military issues on the broadcast program "People to Be Heard." U.S. Army veteran and New York Assemblywoman Pamela Hunter also joined College alumni for a webinar to discuss how veterans can use their military experience to transition to civilian life. Veterans with disabilities discussed how they cope with life-altering changes during the forum "Heroes in Need of Heroes and their Stories," presented by the Office of Disability Services and Sharon McLennon-Wier, PhD, Director (pictured above, right). In May, volunteers adhered to social distancing regulations while placing more than 1,000 American flags at the gravesites of fallen veterans ahead of Memorial Day. The National Association of Veterans' Program Administrators, an organization that serves student-veterans, announced the election of Ed Dennis, Assistant Vice President, Office of Military and Veterans Affairs, to its Board of Directors.
Athletic Achievements

In February, the No.1-seeded Men's Basketball team continued to dominate the Hudson Valley Intercollegiate Athletic Conference (HVIAC) by securing the team's 12th Championship crown. Members of both the Men's and Women's Basketball teams were recognized by the HVIAC on All-Conference teams, and coaches on the Women's team were named among the Coaching Staff of the Year. The United States Collegiate Athletic Association recognized players as Division II All-Americans. Throughout the nation, colleges and universities, including Berkeley College, implemented new guidelines for their athletic programs in response to the pandemic. 
Alumni Making an Impact

At the City & State Power 100, recognizing the achievements of New York's K-12 educators, alumnus Jeffrey Mejia (Classes of 2017 and 2019) introduced Betty Rosa, Interim Commissioner of Education, New York State Department of Education, and welcomed guests. The Commerce and Industry Association of New Jersey recognized Berkeley College and its Alumni Leadership Council with a "Companies That Care" award in September, for a toy collection to benefit Our Way to H.O.P.E. (Helping People Out Everywhere), a nonprofit started by alumna Karen Pena. Alumni also made their mark in the news at every corner of the globe, including Wayne Adams, a member of the Religious Ministry Team at a U.S. Navy base in Africa; Jason Cutinella, Founder and CEO, who operates Nella Media Group (now NMG Network) in Hawaii; Chassity Jackson, a veteran who was featured in a CNBC story about small business owners; and Vernon M. Taylor, Director of Human Resources, JFK International Air Terminal, who was named among the Airport Business Top 40 Under 40. 

---

Mission Statement
Berkeley College empowers students to achieve lifelong success in dynamic careers.
Produced by
The Office of Communications and External Relations