Berkeley College and City & State Celebrate Women Entrepreneurship with Virtual Forum October 7 "Change Leaders: Women Recalibrating the Future"

FOR IMMEDIATE RELEASE
Tuesday, September 15, 2020
BERKELEY COLLEGE AND CITY & STATE CELEBRATE WOMEN ENTREPRENEURSHIP OCTOBER 7 WITH VIRTUAL FORUM "CHANGE LEADERS: WOMEN RECALIBRATING THE FUTURE"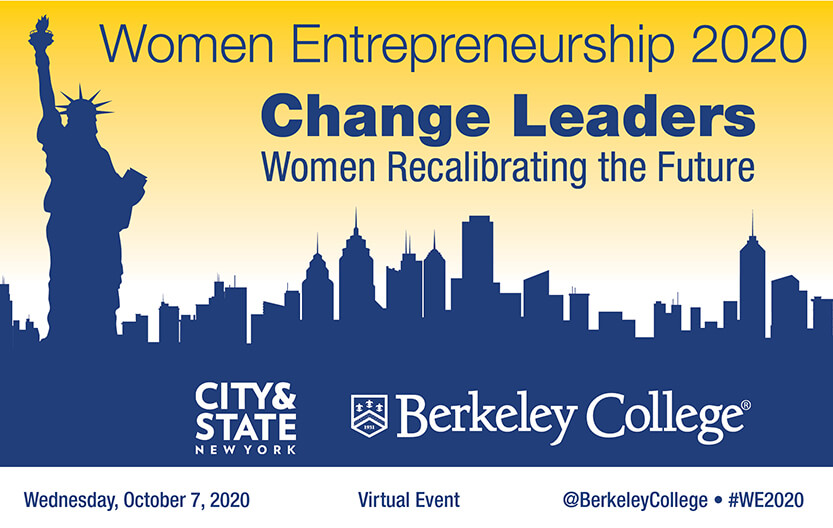 Share the News:  @BerkeleyCollege  #WE2020
"The value of women in industry, government and media elevating the voices of women on key issues is important for each of us, and especially for our leaders of tomorrow," said Berkeley College President Michael J. Smith, about this year's forum titled "Change Leaders: Women Recalibrating the Future." The forum will be held on October 7, 2020. This is the sixth consecutive year Berkeley College has sponsored the program in recognition of Women Entrepreneurship free of charge and the first year in collaboration with City & State New York, a multimedia news organization dedicated to covering New York's local and state politics and policy.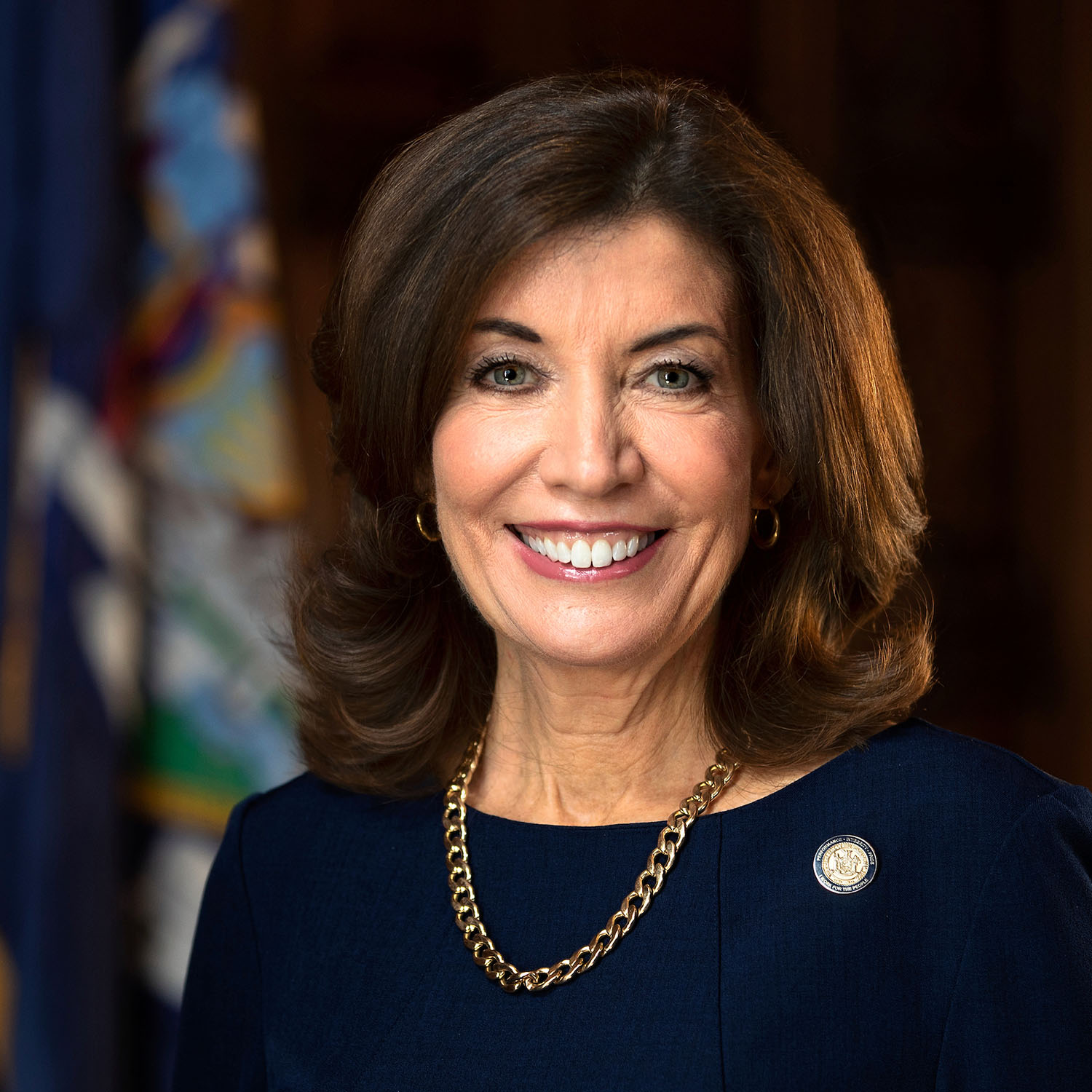 Opening Keynote: Lt. Governor Kathy Hochul, New York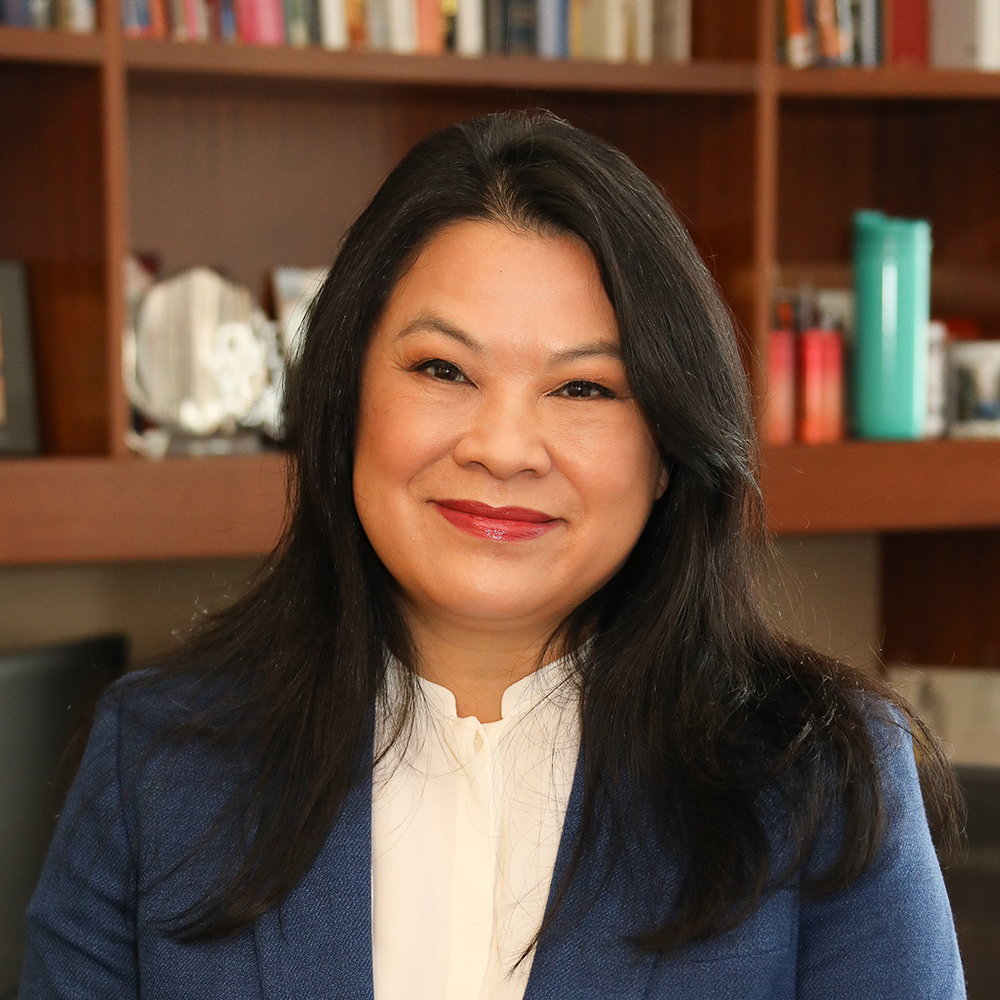 Closing Remarks: Joyce Chang, Chair, Global Research, J.P. Morgan
The virtual forum will feature three panel sesssions, and will take place from 8:30 a.m. to 3 p.m. on Wednesday, October 7, 2020. Lt. Governor Kathy Hochul, New York, will deliver the opening keynote. Joyce Chang, Chair, Global Research, J.P. Morgan, will deliver closing remarks.
Speakers include:
Panel topics include:
Courageous Women Advocating for Equality and Justice
Empowering Businesses Beyond the Reopening
Reclaiming New York City – Bringing Back NYC's Economy
Lunch and Learn with Career Coaches and Media Experts
All About You – Focus on Empowering Your Personal Brand
Corporate Learning Partners Roundtable 


For more information, email News@BerkeleyCollege.edu.
About Berkeley College
Berkeley College, founded in 1931, is a career-focused institution accredited by the Middle States Commission on Higher Education that offers students Master's, Bachelor's, and Associate's degree and Certificate programs in more than 20 career fields. The College has campuses in Midtown Manhattan and White Plains, NY, as well as in Newark, Paramus, Woodbridge and Woodland Park, NJ, with more than 4,900 students enrolled. In addition, Berkeley College Online® serves a global population. U.S. News & World Report has named Berkeley College among the Best Colleges for Online Bachelor's Programs and among the Best Online Bachelor's Programs for Veterans, for seven consecutive years. The website address is www.BerkeleyCollege.edu.
The mission of Berkeley College is to empower students to achieve lifelong success in dynamic careers.
To view the above photo as a high resolution image click
here
.