Berkeley College and City & State NY Amplify Voices of Women Leading NYC's Comeback

FOR IMMEDIATE RELEASE
Wednesday, September 23, 2020
 BERKELEY COLLEGE VIRTUAL FORUM WITH CITY & STATE NY BRINGS TOGETHER THE VOICES OF WOMEN LEADING NYC'S COMEBACK


Event on October 7th Features Keynote Speaker New York Lt. Gov. Kathy Hochul and Closing Remarks by Joyce Chang, Chair, Global Research, J.P. Morgan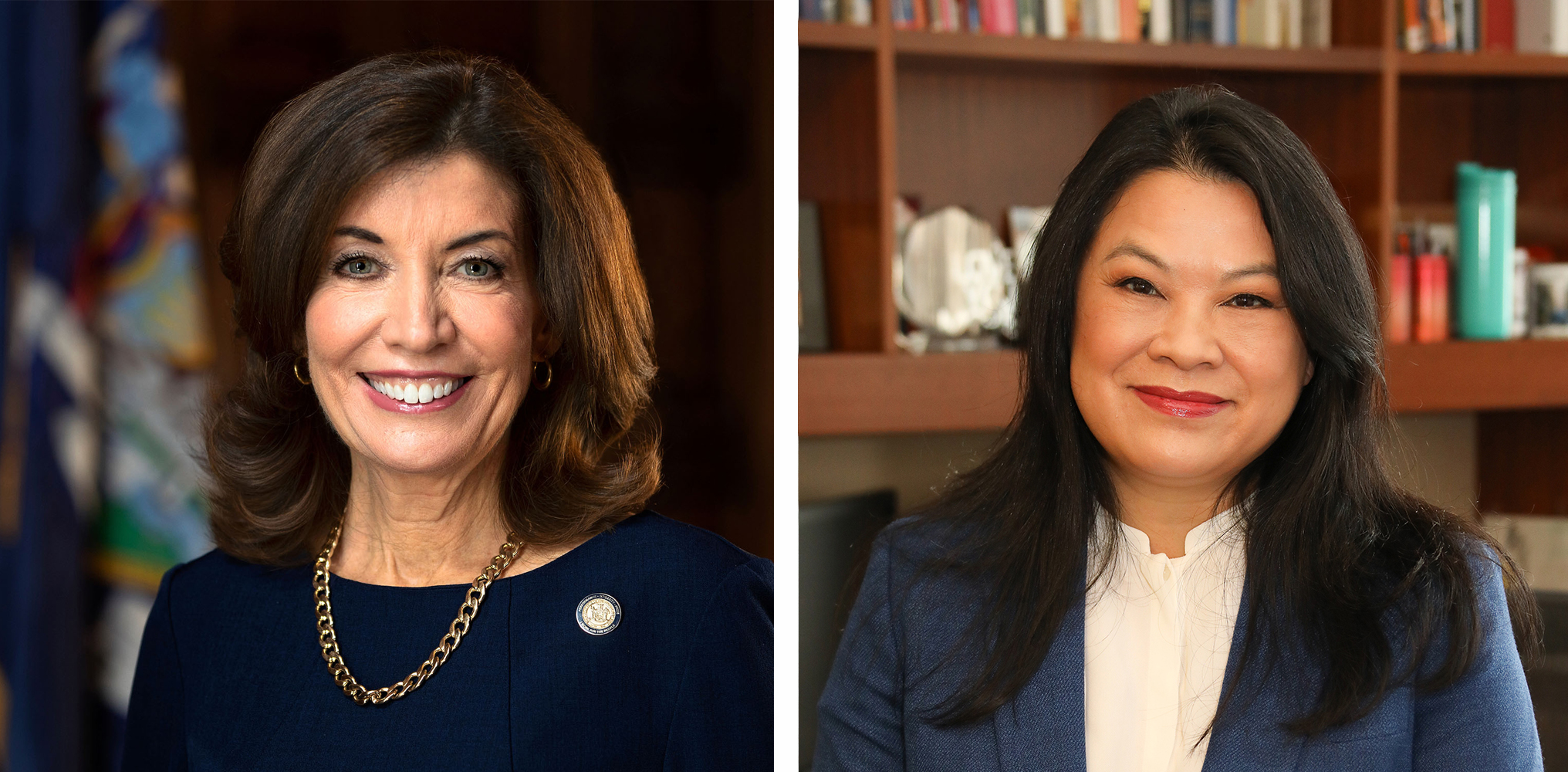 Share the News:  @BerkeleyCollege  #WE2020

Berkeley College will present "Change Leaders: Women Recalibrating the Future," a Women Entrepreneurship 2020 virtual event co-sponsored by City & State NY, aimed at providing a forum for women leading New York's economy and advancing diversity, equity and inclusion opportunities. The daylong event takes place on Wednesday, October 7, 2020 starting at 8:30 a.m., and is free of charge. Pre-registration is required. This is the sixth consecutive year Berkeley College has sponsored its Women Entrepreneurship program, part of a global initiative sponsored with colleges, universities and business organizations to raise awareness about gaps in gender equity and inclusion.
In addition to the remarks by keynote speaker Kathy Hochul, New York State Lieutenant Governor and Joyce Chang, Chair, Global Research, J.P. Morgan, panel discussion topics will focus on Courageous Women Advocating for Equality and Justice; Empowering Businesses beyond the Reopening; and Reclaiming New York City – Bringing Back NYC's Economy. The (bring your own) Lunch and Learn will be with Career Coaches and Media Experts. Afternoon sessions will include All About You – Focus on Empowering Your Personal Brand and a Corporate Learning Partners Roundtable. For the latest speaker information, click here.
"Elevating the voices of women in industry, government and media on key issues is so valuable and important for each of us, especially for our leaders of tomorrow," said Berkeley College President Michael J. Smith.
Angela Harrington, Vice President of Communications and External Relations and founder of Women's Entrepreneurship Week at Berkeley College, said the virtual forum makes it convenient for anyone interested in attending from any part of the world. "Working together we can exchange ideas and strengthen our ability to address gender and racial inequities, enable economic development, and better educate and serve our communities."
Additional speakers include the following panelists and moderators (left to right).

Magalie Austin
, Senior Advisor and Director, Mayor's Office of Minority and Women-Owned Business Enterprises;
Moya Bansile, Esq.
, Co-Chair, Berkeley College Diversity, Equity and Inclusion Task Force and Professor, Legal Studies, Berkeley College School of Professional Studies;
Heather Briccetti, Esq.
, Chief Executive Officer and President, The Business Council of New York State;
Jasmine Briggs-Rogers
, Director, Career Services, Berkeley College;
Edwina Dunn
, OBE, Chief Executive Officer, The Female Lead; and
Wendy Garcia, Chief Diversity Officer, New York City Comptroller's Office.




(Left to right): Angela Harrington, Vice President, Communications and External Relations, Berkeley College; Jennifer Jones Austin, Chief Executive Officer and Executive Director, FPWA; Man-Li Kuo Lin, Economic Development Specialist, U.S. Small Business Administration; Melva Miller, Chief Executive Officer, Association for a Better New York; Council Member Helen Rosenthal, Committee on Women and Gender Equity, New York City Council; and Amy Soricelli, Vice President, Career Services, Berkeley College.


(Left to right): Angelica O. Tang, Senior Advisor, Asia Value Advisors; Elinor Tatum, Publisher and Editor in Chief, New York Amsterdam News; Jessica Walker, Chief Executive Officer and President, Manhattan Chamber of Commerce; and Adel Wilson, Founder and Chief Executive Officer, Celebrity Media Group

About Berkeley College
Berkeley College, founded in 1931, is a career-focused institution accredited by the Middle States Commission on Higher Education that offers students Master's, Bachelor's, and Associate's degree and Certificate programs in more than 20 career fields. The College has campuses in Midtown Manhattan and White Plains, NY, as well as in Newark, Paramus, Woodbridge and Woodland Park, NJ, with more than 5,700 students enrolled. In addition, Berkeley College Online® serves a global population. U.S. News & World Report has named Berkeley College among the Best Colleges for Online Bachelor's Programs and among the Best Online Bachelor's Programs for Veterans, for seven consecutive years. The website address is www.BerkeleyCollege.edu.

The mission of Berkeley College is to empower students to achieve lifelong success in dynamic careers.